What is the Average Cost to Move a Three Bedroom House?
Moving is never fun, and it is definitely not something you look forward to. Most people look at moving with a sense of dread rising up inside them, knowing how much work is ahead of them.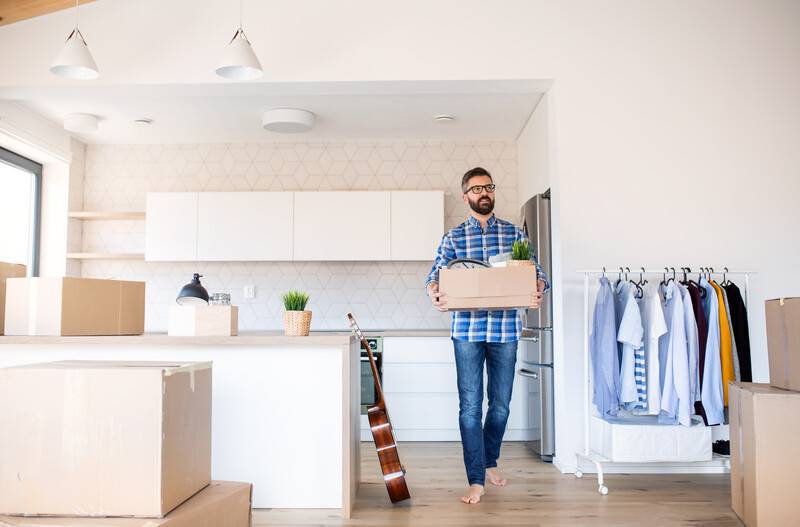 Moving is never fun, and it is definitely not something you look forward to. Most people look at moving with a sense of dread rising up inside them, knowing how much work is ahead of them.
As if it wasn't already a daunting enough task, you may be looking at everything in your home, knowing that you're going to have to pack it all up and move it away very soon. If you feel that familiar sense of dread rising up inside you, then you're not alone. Thousands of people move every year, and they have to go through the same process that you're looking at going through now.
To streamline your moving process, there is one thing you should do before you pack a single item in a box. Go through everything you are planning to take with you, and create a moving checklist for all of the essentials. This will allow you to have a visual aid of all of the essential items to you want to make sure come with you.
Once you have all of the essentials listed out and have a plan for what you're going to do with them, you'll be ready to start planning and coordinating your move. Naturally, one of the first things you'll want to think about is the financials. If you have a three-bedroom home, one of your first thoughts might be wondering how much it is going to cost to move everything in your house.
The Costs of Moving a Three Bedroom Home
When it comes time to move everything in your home, you will be happy to know that is not going to be too costly to move your three-bedroom house.
The average price for moving a three-bedroom home is usually somewhere in the range of $550 to $1000 if you are moving somewhere nearby, in your local area. If you are moving out of state, though, or a distance greater than 100 miles from your current home, then you could be looking at a bit of a pricier move.
If you're not moving locally and are going out of state, then you can expect to pay somewhere in the range of $1000 per room in your home and about $0.50 per pound when it comes to moving your things.
Planning on literally moving the house? If you want to move your physical house from its current location to the place you're planning on taking it, then you could be looking at a price somewhere in the neighborhood of $150,000 to $200,000 for the move.
Whether you're moving just the contents of your home to your new location, or literally moving your actual house, now you have some ideas of price estimates. It all really depends on what you're planning to do, how much stuff you have, and how far you're moving to. All of these things can be big factors in deciding the final cost of your move.
Use an online moving cost calculator to estimate house moving cost.
How Many Boxes Do I Need to Move a Three Bedroom House?
Another thing you are going to want to consider when you are getting ready for your big move is how many boxes you're going to need to obtain. Moving the contents of an entire three-bedroom house is no small undertaking depending on how much stuff you have, so you will want to make sure you are well stocked up on boxes before the big moving day arrives.
When you are ready to start getting boxes, you'll want numbers somewhere in this neighborhood, depending on how much stuff you have that you plan to take with you.
Around 30 medium-sized boxes.
20-25 larger boxes.
10-15 extra-large boxes.
10 boxes for clothes, if applicable.
For a three-bedroom home, there should be enough boxes for the average person. If you have a ton of stuff you are planning to bring with you, then you might want to add a few more boxes to the numbers in the bullet points above.
Where Can I Obtain Free Moving Boxes?
Most of the time, you shouldn't have any problems obtaining some moving boxes to keep your stuff safe and stored during your big moving day. There are several places you can get yourself plenty of boxes for moving, free of charge:
If you can, try and start packing up your stuff well in advance if you plan on doing it yourself. If you don't want to go through the very large task of packing everything up by yourself, you can always have a professional moving service do it for you to lighten the load on yourself.
If you're planning on doing things your own way, however, you're obviously going to need plenty of boxes to put all of your belongings in. Here are a few places you should check out when you are on the hunt for moving boxes:
Retail stores
Big retail chains always have plenty of freight to stock every single night that they have a freight truck come in. With thousands of pieces of freight arriving daily at big retail stores, the chances are high that they will have plenty of boxes you can have. You can even call ahead and let them know that you are looking for boxes, and they will usually be more than happy to save you some empty boxes when they are done stocking products to the shelf.
U-Haul's Boxes Exchange
The mega-popular moving truck company, U-Haul, has a box exchange which is essentially an online message board matching people looking for moving boxes with people that have some boxes they're trying to get rid of. The service is completely free to use and can be a great way to find yourself some free boxes for your big moving day.
Public schools
Schools get deliveries all the time and can be a great opportunity to find yourself some moving boxes. As with retail stores, if you just call up ahead of time and request that they save some boxes for you to come to pick up, they will usually be happy to do so. Giving away boxes means they won't have to break the boxes down and make a bale later, saving them some extra work!
Liquor stores
Liquor stores can be a great way to get your hands on some decent-sized moving boxes since so many liquor shipments come in pretty good-sized boxes. As with every other business, simply pick up the phone and call your local liquor store, requesting that they hold some boxes for you.
Craigslist
One of the biggest sites of its kind in the world, Craigslist allows folks to post things they have to sell or give away, trade, or just about anything. People can also put out "in search of" posts on Craigslist, so all you need to do if you choose to use Craigslist to find boxes for your move is to simply make a post explaining that you are moving and searching for some moving boxes. If someone is able to help you out, all they have to do is reply to your post and let you know what they have to offer. It couldn't be any easier.
These are some of the best places to find some boxes for your big moving day, completely free of charge. Most businesses will be happy to get rid of the excess boxes because it will save them the hassle of having to break the boxes down later down the line. You get some free boxes, and the employees at the stores get a little bit of an easier day.
Everybody wins!
How Soon Should I Start Packing Before a Move?
The big day is approaching, and you know you should probably get started on packing up your belongings. What is the best time to start packing up before your move? How long should you give yourself ahead of time just to make sure that you're all prepared and good to go when moving day arrives?
These are all good questions, but you don't need to overstress yourself. The best thing you can do when it comes to this is to give yourself plenty of lead time before moving day arrives. The best bet is to try and start packing at least a month before moving day. This gives you ample time to create a checklist, identify your most essential items, and even sell or give away some things you don't plan on taking with you.
If you plan on downsizing before the move, this window of time before the big day is going to be your best bet to do so. If you give yourself plenty of lead time before the move to pack up and get rid of the things you don't want, you will save yourself a lot of stress on moving day, when all you should be doing on that day is loading up the moving truck and hitting the road to your new location.
Move Your Home With Confidence
With these nuggets of wisdom for your big moving day, you can move with confidence. Give yourself plenty of time, make sure you're stocked up on boxes, and decide your moving plan of action. You'll be moved and all set up at your new home in no time at all with these moving tips.