How to Avoid Falling Victim to Fraud Movers?
More than 35 million people are predicted to move in 2018.  A jaw-dropping number of those who are relocating will find themselves victims of moving scams, with thousands of dollars in losses.  Below you'll find tips to help you avoid being taken for prey by fraudulent moving companies.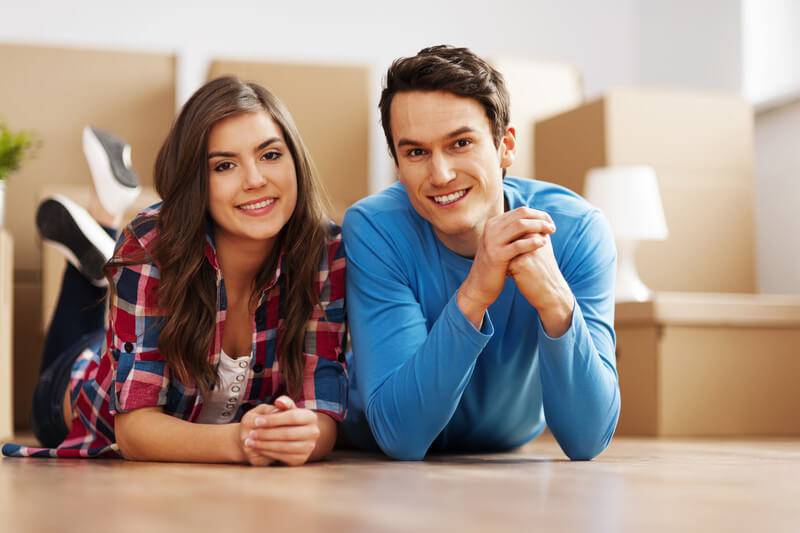 More than 35 million people are predicted to move in 2018.  A jaw-dropping number of those who are relocating will find themselves victims of moving scams, with thousands of dollars in losses.  Below you'll find tips to help you avoid being taken for prey by fraudulent moving companies.
Moving scams range from the moving company flat out taking off with the load, never to be seen again to holding the customer's belongings hostage until a ransom is paid.  Others trump up fictional charges that supposedly occurred unexpectedly and refuse to let go of the goods until the customer pays additional fees.  
The Moving Scam Epidemic
It's important to note why the moving scam problem is so out of hand that it is being called an epidemic by experts in the field.  First and foremost is the red-tape issue.  Crimes occurring within one particular state are within the state's jurisdiction while a crime that goes across state lines is in the hands of the federal government.  The fact of the matter is that neither have the resources delegated to investigate and prosecute properly.  Therefore, the majority of the moving scam artists get by with their criminal deeds.  And...they are fully aware of that.
How Can You Avoid Moving Scams?
Here are some suggestions to heed when choosing a moving company:
Screen companies thoroughly.  Don't trust what a single company says about themselves on their site.  Many unsuspecting victims have just taken a company at its word that they are on the up-and-up.  Using a third-party site that offers unbiased screening is always wise.
Be sure the moving company is licensed and bonded:  It takes time to validate credentials but it is well worth the trouble.  Most victims of moving scams admit that they did not verify credentials.  If you don't have the time to fully validate the licenses of a company, a third-party moving company will do that for you.  They partner with moving companies and verify each moving company's credentials since their reputation is at stake should they recommend a fraudulent one.
Check out the moving company's reviews: What other customers say about a company goes a long way.  It isn't unheard of for moving companies to have fake reviews written for their site, so again, a third-party moving service is your best bet.
Watch for signs of integrity or the lack of it:  Being courteous, friendly, reliable, respectful, and professional are traits that the staff of a great moving company should possess.  Honest pricing is a good sign too.  Companies with nothing to hide will have no problem being transparent with their customers.  They will answer all questions to the best of their ability and understand your concerns rather than being aggravated by them.
Checklist to Prevent Falling Victim to Fraud Moving Companies
1. Lack of a professional website is a big warning signal
These days, if your business lacks a professional, well-maintained website, it is the same as nonexistence. If you find a moving company that doesn't have one, well, they are not in existence, and they are a fraud. Where on their website can you find vital information about their service? If you choose to move with the company, your costs checklist will be much longer than you planned because they will take your money and leave you with only anger, even if you just relocated to one of the best places in the country. Remember; companies with fancy websites can also be fake.
But, what differentiates between a legit website and a rogue one? Frauds don't possess a valid license to render this type of work.
Below is what you need to check before you hire the company:
A valid US Department of Transportation number: There is no way to fake this, so it is a better way to identify frauds. Each legitimate moving company should possess a valid DOT number, and you can always locate it at the bottom of the company's page on the website
FMCSA license: Federal Motor Carrier Safety Administration database has all the licenses, so make sure you check out if the business is registered with FMCSA before you allow them to go with your goods and money.
2. If they don't have reviews, hiring them is not advised
Naturally, you should read some (or many) reviews for any moving service before you choose to hire them with your money. Making a comparison of the people's experience with a company you are interested in hiring is one of the best moving tricks, and there is no way your relocation will be seamless if you skip this important step. If they are unable to provide references, you shouldn't rely on them with your belongings
3. A company that often changes its name should be avoided
This is a popular method that scammers often use. If their scam has been uncovered and they have a lot of negative online reviews, they will just change their name and delete all that poor past. People who are not careful enough will fall for their trick, but you won't fall victim. You now understand the importance of doing your research, so you will easily identify if there is no trustworthy information on the moving company. No history about the company online can imply that they've changed their name recently, so they can proceed to scam people around different towns in Bay Area.  
4. A popular sign for suspicion is providing a moving quote without finding out a detailed inventory list or household survey
This should be a fast alarm that something is wrong. They don't have any way of knowing a thing about your household shipment after a brief phone call. Providing estimates over the phone implies that they don't have an interest in the number of belongings you have for shipping and that they have a hidden plan. Of course, since there is a pandemic going on, a video call assessment of your shipment is acceptable so that they can see and give the moving price based on the survey.
Reliable local movers will always help their clients determine the detailed list of their shipments, and then use that as a basis to determine the estimated moving price (calculate your moving cost with our moving cost calculator.
5. If the mover has an unreal low quote and requests for money in advance, they are not trustworthy
There is no legitimate service that is ridiculously cheap. If you encounter a company offering to take care of your move for an unrealistic low amount, which implies that they are planning to trick you. It is known as the low-ball moving estimate. They will add different hidden fees or custom prices for a service they didn't render to your final bill or even keep your goods until you agree to pay the exact amount they requested. You will agree that there is no use in knowing how to pack clothes if your clothes end up in the custody of rogue movers as hostages, right? This is why it is highly essential to determine how to identify fakes than to research ways to pack furniture and dishes.
6. No contract means you should run away
You should not rely on someone with your household belongings if they don't have a valid agreement that explains the details of your next move. Their words are meaningless if they are not provided in writing and they don't have any legal responsibilities if there is no contract. Make sure you ask them if they need your information (they do) if they want to render services by the law. This is of much importance if you want them to handle valuable belongings; such as moving a piano or your office (remember that the large aspect of that includes packing of electronics).  
7. If the moving company is not straightforward to communicate with clients, don't trust them
If they don't have anything to hide, they will be straightforward to you. Fraudulent movers are always not open for communication, and that is what should prompt you. If the movers can't answer some basic questions, like whether they charge by the hour, volume, or weight, or you find them suspicious in any way, you should avoid hiring them for your move. Reliable moving companies do all they can to make you feel comfortable and turn your stressful moving into a sweet experience. If you are not at ease, you should follow your instinct and forget the deal.
I've Been Scammed by Movers Already, What Can I Do?
Even though you may feel helpless about the case, you sure have some options. The first thing you need to do is to reach out to a local law enforcement authority. When a dishonest moving company indulges in theft or fraud of any kind; that is a crime. Whether the company stole belongings or money from you, they have engaged in illegal activity and therefore can be prosecuted, but you must let local police be aware of it.
There are specifics at whether the police can get involved at that stage, like if you have a bill of lading with your mover, which would turn it into a civil situation. However, if the dishonest mover is holding your belongings hostage, where they refuse to deliver your belongings, the local police can get involved and arrest them based on an act of theft. Regardless, having a timely record of the scam can be helpful in the future, especially if you later file a lawsuit.
The next step to take is to register the scam on the FMCSA and BBB's websites. The two websites have built-in platforms for reporting any moving scam or fraud. It is important to share the experience and help protect other unsuspecting individuals from experiencing the same. The local media is also one of the best places to report your scam. Though they won't be able to carry out any legal action, they can assist in exposing the issue and bring more concentration to your situation.
The media can be a great influence in taking faster action, including helping to investigate your scam. Either way, they can be helpful in the situation and help you bring a faster problem. You may find it sweet to hire the cheapest moving company, but it may end up costing you a fortune. If you perform your research and know the warning signals, you won't fall victim to another movers' scam. In the end, avoid being afraid to ask questions from your movers. You will appreciate that you are cautious, the movers you go with will have to have all your belongings, you want to have absolute confidence in their services.