Guide To Know Best Cities to live in Colorado
For those who enjoy the splendor of outdoor scenery like the rocky mountain beauty, and beauty of the beaches, Colorado is the best place to be. The beautiful city of Colorado keeps attracting new residents year in, year out due to quality of life that it has got to offer.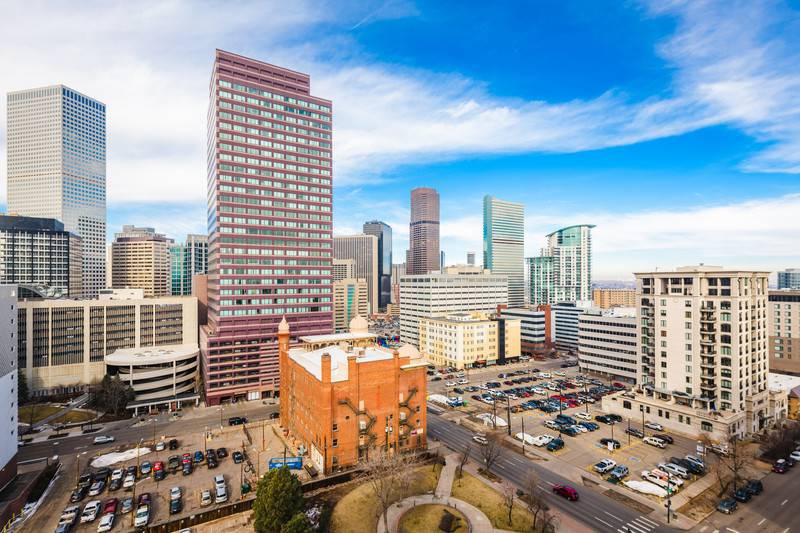 For those who enjoy the splendor of outdoor scenery like the rocky mountain beauty, and beauty of the beaches, Colorado is the best place to be. The beautiful city of Colorado keeps attracting new residents year in, year out due to the quality of life that it has got to offer.
It promises plenty of job opportunities, beautiful weather, and a culture of wellness has been some of the many features that have made Colorado a great destination for people who wish to migrate and have the best time of their life.
If you are moving to Colorado, you are in for a treat as we will be providing you with all you need to know from the cost of housing to job opportunities, things you can do in this beautiful city, and places to visit when you are in Colorado.
What is the cost of living in Colorado?
The cost of living in Colorado is quite affordable. The overall cost of living index in Colorado is 31% higher than the national average rate. With the price of housing accounting for the larger share of why the cost of living is 31%. The cost of housing is almost times two of what is obtainable with the national average. Healthcare and utilities are lower, while the cost of transportation and groceries is a little higher.
The cost of renting an apartment is reasonably affordable. You will need around $1,000 to rent a 1-bedroom apartment.
Texas
Colorado boasts one of the lowest texas in the United States of America. Property tax is 0.55%, income tax is 4.63 average effective rate. However, sales tax can rise up to 11% in some cities especially if a general sales tax is valued at the rate of 2.9%.
Economic growth
Colorado has enjoyed steady economic growth over the years and this is why so many people are moving to this beautiful state. It boasts of the highest GDP in the U.S. and this reflects on the lifestyle of residents of Colorado. There are lots of job opportunities in several fields such as construction, trade, and information technology. These industries offer plenty of opportunities to job seekers in Colorado.
Climate and Weather
The weather conditions in Colorado are greatly affected by the geography of the state. Most of the land area in the country is covered with foothills, mountains, and mountains. The larger parts of the country boast of less precipitation and low humidity but there is much sunshine and cold nights with clear skies.
Also, there are many microclimates from subarctic to subtropical depending on the altitude. This means that no matter what everybody in Colorado can find a suitable climate or weather condition they can enjoy.
Low unemployment rate
Since Colorado has got plenty of jobs for its residents, the rate of unemployment is unbelievably low. Also, since the state has stable economic growth, Colorado is one of the states with the lowest unemployment rates, with an unemployment rate that is less than 3%. In 2017, Colorado was ranked as the number one state with the most job opportunities and the most attractive state for employment by WalletHub.
The Best Cities to live in Colorado
There are lots of cities that you can live in Colorado. From Aurora to Boulder, Castle Rock, Colorado Springs, Denver, Fort Collins, Lakewood, Louisville, Pueblo, and Vail among others. For example, Colorado Springs is known for its top-notch dining and shopping and for its many outdoor recreational opportunities with beautiful parks.
While a city like Aurora is the fastest-growing Denver suburb, it has lots of beautiful and safe neighborhoods where you can live and have a good time.
Here are some of the things you should know about Colorado before you move there;
Denver
Denver is the capital of Colorado. It is the largest city in the state, with a 500-mile radius located exactly 1 mile above the sea level. The fact that it is Mile-High City is enough reason to consider moving to Colorado. Denver has got it all, from a booming economy to endless opportunities to explore so many outdoor activities all year round. The city of Colorado, experiences over 300 days of sun in a year.
Denver is a progressive city that boasts of the safest and top-rated suburbs in the whole of the country; it offers its residents the opportunity to better and improve their lifestyle.
Colorado is a swing state
Hence, if you are moving to Colorado in an election year, you might not be used to people knocking at your door to campaign for votes.  Hence, if you are moving from left or right-leaning state, you should be aware that things are quite different here as you will be bombarded with ads, knocks on your door, and phone calls.
Breathtaking nature
It is difficult to find a reason not to want to relocate to Colorado. The natural beauty of the state is breathtaking, and you should just start researching your relocation options already. As a result of the beauty that this city radiates, it is referred to as the "Switzerland of America". Colorado features magnificent ranges, mountains, and peaks. This beautiful city is also home to a whole lot of fascinating numbers of recreational centers, natural parks, historic and scenic trails, wilderness areas, grasslands, and forests among others.
One thing that draws people to Colorado is the breathtaking natural scenes that it has got to offer. It features deserts, plains, canyons, lakes, rivers, forests, and mountains. Little wonder why it is regarded as the 8th geographical largest state in the United States. 
The red rocks are fascinating
The red rocks in Colorado are a natural wonder, they will blow your mind. It doesn't matter whether you are viewing these rocks from a park or from a hiking trail, or from an amphitheater, the view will get you wanting to see more. The scenes are what you will relish and relive for a long time.
Coloradans don't sit winter out
The winter doesn't stop Coloradans from staying out when there is a whole lot of fun to catch outdoor, unlike in other states where people stay indoors during winter, engaging in other activities like watching movies or playing games. Coloradans have several activities like skiing, hiking that they can engage in during the winter to maintain their active lifestyle.
Colorado is a healthy state
Coloradans do not joke with their fitness and health; they enjoy the sedentary lifestyle of engaging in activities that keep them alive. If you are the outgoing type that loves to engage in lots of outdoor activities to keep fit, then Colorado is the place to be.
Property texas are low
Property texas in Colorado is one of the lowest in the country. However, the actual property tax bills can be on the high side because homes in Colorado are expensive.
Expensive Homes
Prices of homes in Colorado are on the high side, this is because most Coloradans can afford to pay a lot for a home. The high housing cost is also a result of the restrictive zoning in plenty of communities that prevents the construction of houses that are more affordable.
Average income is high
Coloradans enjoy high pay packages for their labor and efforts. The median household salary in Colorado was around $59,448 in 2014, an amount that is higher than the U.S average of $53,482 of the same year according to the U.S Census Bureau, but that is not to say that there are no communities or families with low income.
If you smoke, familiarize yourself with the news
Although the use of marijuana is legal in Colorado, that does not mean that there are no rules guiding smoking. You can't get weed in every city, and you cannot smoke in every area as there are restrictions. If you want to smoke or get into the marijuana industry, you need to abide by the rules so that you won't be caught on the wrong side of the law.
Craft beer is big in Colorado
For those who love craft beer, then Colorado is where you can call home. Colorado is home to more than 10% of the nation's craft breweries. There are tons of breweries to try with lots of brewery festivals and tours to enjoy your craft beer.
You can easily get in touch with your inner train nerd
Colorado has got plenty of scenic train routes that can take you through several mountains and historical towns in the state. You can find yourself having exciting views of those wonderful locations you enjoyed during your childhood.
Learn to ski
You might just want to learn how to ski before you move to Colorado. Skiing is massive in Colorado, it is one of the most exciting activities in Colorado that can keep you busy.
Is it expensive to live in Colorado?
No, it is not expensive to live in Colorado. Aside from the cost of housing which is on the high side, other things like the cost of transportation, groceries, and cost of enjoying a good time with your friends and family are reasonably cheap.
Is Colorado a good state to live in?
Yes, Colorado is a good place to live as a single person just starting life or with your family. The states offer plenty of job opportunities and career choices that can set you on the right past. It is home to plenty of industries and information technology opportunities.
The Pros and cons of moving to Colorado
The pros of moving to Colorado far outweigh the cons. This is because of the many benefits that Colorado has got in stock from plenty of mountains to hiking, skiing, entertainment, and the many career opportunities and high-paying jobs.
Healthy lifestyle
One of the major reasons you have to consider moving to Colorado is the healthy lifestyle that it has got to offer its residents. It offers a whole lot of outdoor activities such as biking, running, walking, and skiing that can help to keep you fit. It has three national historic trails, 11 national forests, 4 national parks, 44 state parks, and 307 state wildlife areas. You can get it all in Colorado.
It is hard to think about what the cons of relocating to Colorado are; but probably, a notable mention might be the high cost of housing in this wonderful state, and this is compensated for in the high-paying jobs and career opportunities that it offers.
If you decide to move to Colorado, you need to find out the cost to hire movers. Read reviews about moving companies around and ensure you hire the services of a local moving company that will meet your moving needs.
Invite at least two of the moving companies you wish to hire for an in-house inspection so that they can give you a good enough quote for the task. Compare the quotes from these companies and decide on which of them to hire.
If you are planning to start a new life as a young adult or you are planning to resettle in a city that offers so much more with your family, then Colorado can be a good choice for you. As a young adult, you will have so much more to do in your leisure, and you have a plethora of career opportunities open to you especially if you work in industries like the Information technology, construction, and communication industry.
Also, as a new resident that is moving in together with your family, you can get to have so much fun with the many outdoor activities that Colorado has got to offer. Your kids can also the best education at an affordable tuition fee. 
With the right Colorado mover, you are surely going to have a seamless relocation to Colorado. And trust me you will enjoy a whole lot of benefits that this beautiful state has got to offer. From the exciting outdoor activities to plenty of beer, lots of exciting places to catch fun, and the many career opportunities it has got to offer as well.