Checklist to Follow Before Moving to Florida
Planning and organization is the key to a successful move to Florida. With the help of a moving checklist, you can ensure a seamless and hassle-free moving experience.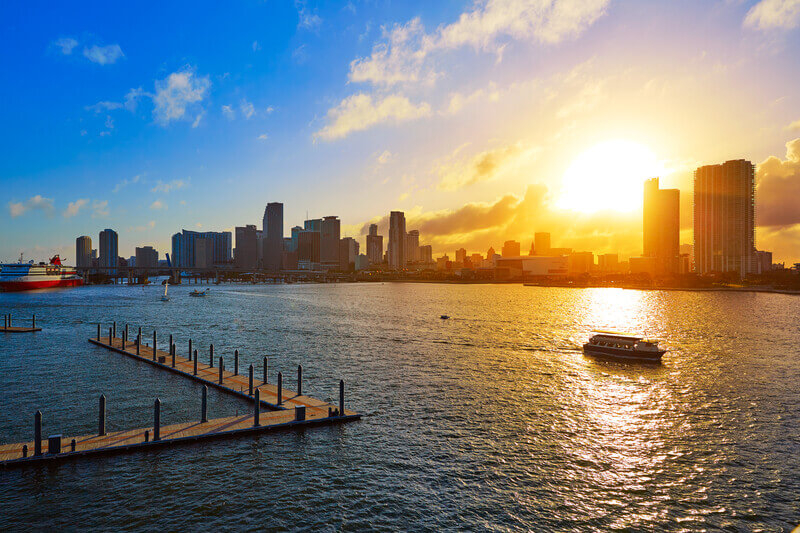 Moving to Florida will require intensive planning and organization to ensure that nothing gets forgotten before, during, or after the moving process. From hiring movers to transferring utilities, there are many things to complete to make your move as smooth as possible.
You should start your Florida moving process by creating a moving checklist. This list will ensure that you complete the specific moving tasks needed to make your move a success and give you a chance to plan out the details of your move before making any decisions. To help you make sure nothing is forgotten, consider the following for a comprehensive moving plan.
Organizing Dates
The first part of your moving checklist should include the dates you need to complete specific tasks. This will help you plan your move more effectively and ensure that everything is done in a timely manner. You should include the following dates on your checklist:
The date you need to start packing
The date you need to hire movers
The date of your move
The date you need to transfer utilities
The date you need to cancel any memberships or subscriptions
The date you need to notify your employer of your move
The date you need to change your address
By keeping the dates that tasks need to be completed at the top of your moving checklist, you can better plan your move and ensure that everything is done on time.
Hiring Movers
Hiring Florida movers to assist with your move is the best way to take the stress out of moving. Movers can help with packing, loading, and transporting your belongings, and they can also provide storage options if needed.
When hiring movers, be sure to get quotes from multiple companies. This will help you compare rates and find the best deal for your move. In addition to getting quotes, you should also read reviews of Florida moving companies before making a decision.
Be sure that your checklist for a Florida move includes specialty services you may require so that the moving company can give you an accurate estimate. For example, if you have a piano that needs to be moved, mention this when getting quotes.
Additionally, you'll want to inform local movers of any particular obstacles that may incur access fees when moving to Florida, such as specialty parking permits, long flights of stairs, multiple stops, or anything else that may add time or money to your move.
Making a Packing List
To ensure that nothing gets forgotten, create a packing list that you can refer to as you start packing up your home. Your packing list should include the following items:
Furniture
Clothing
Household items
Kitchen items
Bathroom items
Electronics
Home decor
Oversized/bulky items
In addition to planning the packing stages, you should also have a checklist of packing materials. This will help you make sure that you have everything you need to safely pack your belongings, and it can also help you budget for your move. Your packing materials checklist should include the following items:
Boxes
Packing paper/bubble wrap
Tape
Labels
Markers
Furniture pads/blankets
Utility Transfers
One of the most important aspects of moving is transferring your utilities. This needs to be done in advance to ensure that your new home has power, water and gas when the local movers you hired show up to unload your belongings.
To transfer your utilities, you will need to contact your current providers and let them know of your move. You will need to provide them with your new address and the date of your move, and they will take care of transferring your service.
Most utility companies require at least two weeks' notice for a transfer, so be sure to contact them as soon as you have your moving date set.
Frequently Asked Questions
How much does it cost to move to Florida?
Moving to Florida can cost between $2500-$7000+. The final price will be based on the total distance traveled, the total weight of your items, and any additional services or access fees.  Typically, moving companies charge per pound and by the mile, so, the more stuff you have and the greater the distance from the starting point to the destination - the higher the overall cost of a Florida move.
How long does it take to move to Florida?
The time it takes movers to help with a Florida relocation will vary based on your starting point. For example, those moving from nearby states to Florida may be able to complete the entire moving process in just a few days. On the other hand, those moving from across the country to Florida may find that it takes 5-10 days to complete the move to Florida.
Will movers in Florida move pets?
Some moving companies offer pet relocation services for an additional fee. However, this is not a standard service for all movers, so it's essential to verify with your chosen mover if they offer this assistance.
What do I need to know before moving to Florida?
Before moving to Florida, you should be aware of the state's hurricane season. This typically runs from June through November, and it's important to have a plan in place in case of bad weather. You should also be prepared for the state's hot and humid summers. Finally, you should research the cost of living in Florida to make sure it fits your budget.
What is the best time of year to move to Florida?
The best time to move to Florida is typical during the fall or winter. This is when the state's hurricane season has ended, and the temperatures are milder. This combination of factors makes for ideal moving conditions.
Don't Forget Anything for Your Florida Move
By creating a checklist that includes the items mentioned above, you'll be sure to have a successful Florida move. Just remember, the most important thing is to start planning early and give yourself plenty of time to get everything done.