Finding Moving Companies Who only Do Local Moving
Sorting out the details around local moving needs is not always straightforward. More often than not, you're looking at a lot of information about what is necessary and how you want to accomplish everything.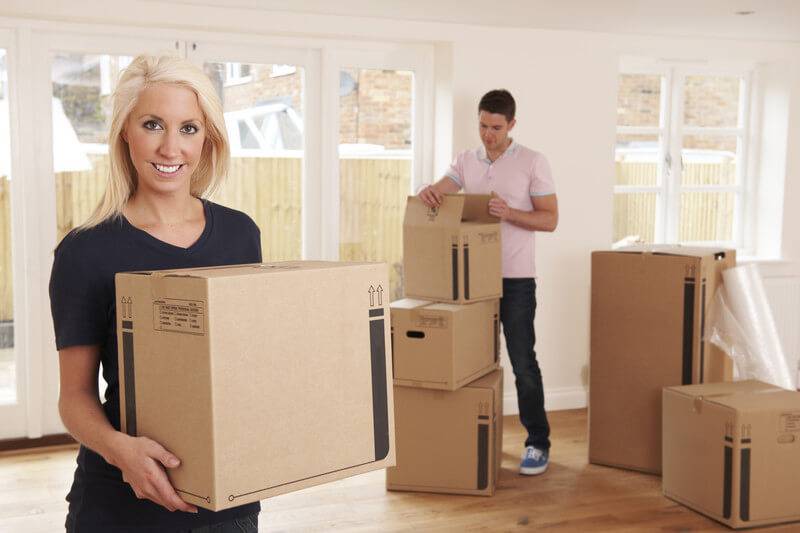 Sorting out the details around local moving needs is not always straightforward. More often than not, you're looking at a lot of information about what is necessary and how you want to accomplish everything. How can you be sure that you have solutions that are going to be helpful? Are there ways to know that you can move forward?
As you explore your options for local moving companies, you want to be certain that you take the time to really check things out and see what will be best in the long run. Here's our guide to sorting out exactly who can take care of your local move in an effective manner.
Why Find a Company That Only Offers Local Moves?
During your search for professional movers, you will notice that there are a lot of different options available for you to choose from. But, moving costs can end up being quite a bit of cash, and you want to be sure that you're doing whatever you can to reduce those costs effectively.
If you want to save money, you can work with a company that only offers local moves. More often than not, they will also have more flexible schedules and make it simpler for you to take care of everything related to your move. You can ensure that you're working with local persons that you can trust and you can feel good about hiring.
What Services Do They Offer?
The services that these companies offer is going to be at the top of the list of things that you want to be sure to look at. More often than not, you will notice that many local companies are going to offer as many services as possible, mainly because they want to offer the best value to all their customers.
Here's a quick look at some of the services you may be looking at.
Loading and unloading is at the core of what these companies have to offer. They are loading up their moving trucks, driving them, and then unloading them at your new home.
Packing and unpacking services involve entrusting your
Many of these companies advertise as moving and storage companies. That means that they have some sort of storage unit(s) available at a specific location. Or, they may utilize moving pods which also double as storage units. They can let you know more about what they have to offer.
Fragile item moving, also called white-glove services, is a specific style of loading and moving. It typically involves large pieces of furniture, antiques, and other items that require a little extra care. Some companies will charge extra for these services; others will include them in whatever it is that they already offer.
Full service moving typically includes everything that we have listed here. But, to be on the safe side, you want to be sure that you ask the moving company what it is that they mean by full service. They'll give you an idea of it and make sure that you know about any additional fees that you'd accrue otherwise.
If they offer additional services, be sure that you are clear about your need for specific services when you put in for a quote. That way, they can give you approximate values and ensure that you're going to get what you need so your move is executed properly.
Do They Have a Good Reputation?
When you're looking at a local moving company, you want to be sure that you ask your friends, family, and neighbors about them as well. If they're good local movers, then the people you know are likely to have heard of them. On top of that, they may be able to give you some more ideas about who it is that you should look at and what companies that you may want to go ahead and avoid.
You can also contact your local Better Business Bureau or Chamber of Commerce to see what sort of rating that they have within the community. If there isn't any info on them, or you have a hard time getting exactly what info you need, you may want to see if there are other moving companies that you'd want to go ahead and connect with.
What Info Is Available Online?
The internet is filled with all sorts of information about moving companies, and you will notice that there are a lot of ways in which you can go learn about the potential moving experience with every single one of them. You want to be sure that you compare information on multiple sites and read all sorts of reviews. It will allow you to get the best "big picture" view of what's going on.
Not only that, but more often than not, you can get onto websites so that you can get moving quotes. Nowadays, most moving companies understand that they need to be online in order to ensure that they get the best results for their efforts in marketing.
With these quote tools, you can typically just put the information in regarding your move and make sure that you have it all ready to go. They will then give you a number that's a relative quote. You can also, at that point, request an in-person quote so that you can get the most accurate quote and can budget appropriately.
On top of all of that, you can also learn a bit about what types of moves they offer. So, even if you're specifically looking for local moving companies, you can typically sort out that type of information while you're looking on their websites and at the things that you may want to get your hands on.
How Much Should You Expect to Pay for a Local Move?
The cost of home moving can vary based on a lot of details. Local moves are typically sorted out by how many movers you are going to need, and how many hours they believe your move will take. That being said, you can typically talk to the company in question and get a free quote before locking anything in.
Local moves typically cost up to $700, depending on how many rooms your current home has and what time of the month or year you're looking to move. You have a lot of areas where you could save some money, including when you hire people, how you want to get things done, and how much you're moving. Look into the options you have and sort out details that can help you to stay ahead of problems.
Other Frequently Asked Questions
What makes a long-distance moving company different?
These companies are going to specialize in interstate moving, allowing them to take care of anything and everything that may come up with long-distance moves. They understand the logistics, have the appropriate licenses, can work out more complex details, and can get the job quickly and effectively.
What do you need to know about an international move?
There are some differences between Americans moving and moving to other countries. You'll want to work with parts of the moving industry that have the tools and technologies which allow them to ship, sail, and freight items across international lines. They are much different than local moves, and many local movers don't have the infrastructure to take care of things in this regard.
How long should you take off if you're moving locally?
While local moves definitely do not take as long as other types of moves, you still want to be certain that you take off a reasonable amount of time so that you can settle in. Typically, you want to take 1-2 days off both before and after moving day so you can get things done properly and not be stressed out.
Final Thoughts
Researching your options so that you can find the right local moving company can save you a lot of stress and headache if you do it right. You can sort out the details and ensure that you've scheduled the right movers for your needs when all is said and done.