How Much Does it Cost to Hire Local House Movers?
Learn how local movers deal with your stuff, how much it costs, how to simplify the process, and more in our guide on local moves.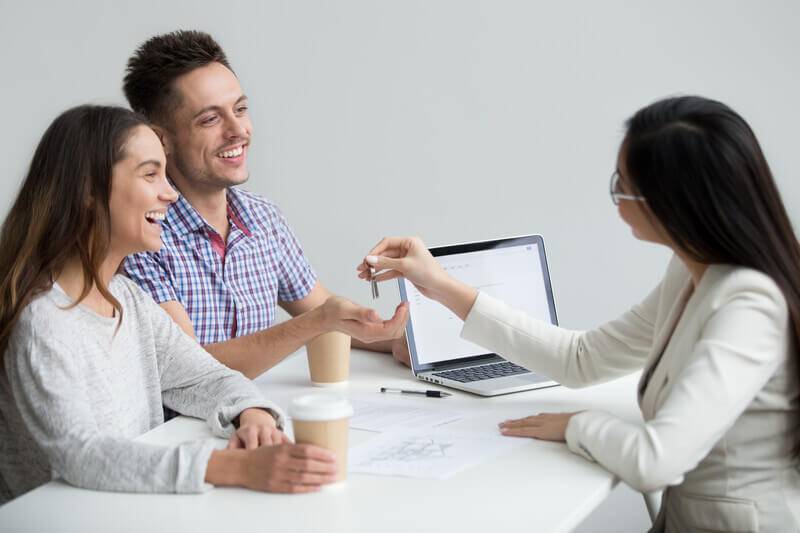 Local house movers usually end up costing between $20 and $80 per mover, per hour. But, budgeting for a local move is not the only part of the moving process, although it is obviously very important.
How can you be certain that you've got everything in order for moving day? What do you need to do in order to ensure that your local move goes the way that it should? And what should you expect? We're going to take a closer look at all of this in this guide.
How Much Should I Expect to Pay?
As mentioned, for a local move you're typically paying between $20 and $80 per hour, per mover. Many moves will require 2 or 3 movers, which puts the rate at somewhere between $60 and $240 an hour. If you have 5+ bedrooms, then you will need 4 or more, which will bump the cost up a bit.
Now, obviously, you can't do much with that unless you actually know how long it's going to take them to complete everything about your move. More often than not, your move is going to take somewhere between 2 and 5 hours to complete. Once again, if you have a 5+ bedroom house, it could end up taking all day.
So, with that information, you're looking at somewhere between $120 and $1200, depending on the size of your home and how many movers are involved. Of course, there are other factors you may want to consider as well, which we're going to explore next.
Additional Services You May Want to Consider
Many moving companies will offer moving-adjacent services as part of what they can provide to the people that hire them. What you want or need is going to depend on how "hands-on" or "hands-off" you're going to want to be.
One of the most popular moving services is packing services. If you opt in to this, your movers will arrive earlier that day (or the day before, depending on the company's schedule and practices) to start packing up items. They typically include the packing supplies in this cost, and it may be an hourly rate or a flat rate.
Another thing that you may want, or need is storage services. Many moving companies will own storage units along with their moving vehicles, and they will rent them at a monthly rate. In some cases, you may be able to get a discount on your monthly rate if you get storage from the same company you get moving services from.
Lastly, you may get extra charges based on what exactly is being moved. If the movers need to use things like moving blankets to protect items, or if they need to move a lot of antiques, large instruments, or fragile items, you may end up with an extra handling fee. These fees are called "white glove services" and are typically a flat rate.
Other moving companies may also sell moving supplies and/or packing kits as part of their business. Once again, you may be able to get a discount on these if you buy from the same company that you're getting moving services from.
If you want any sort of additional services, be sure that you talk with the company about them during the quote or estimate process. That way, they can let you know about those charges, which can make it a lot easier for you to budget for the costs of your move.
Tips for Connecting with Your Movers on Moving Day
So, now that we've looked at what you could pay for as a part of your move, it's time to start planning what moving day looks like. Here's a quick look at some of the things that you can do in order to make moving day go more smoothly.
When your movers arrive, be friendly! Say hello, introduce yourself and everyone that is at your home, and be sure that they know who to talk to if they have a question. Ask their names and write them down so that you can call them by name instead of saying "hey, you".
If your movers are not on time, it's okay. Don't get angry or short with them because it really puts everything off on the wrong foot. Things happen and delays occur, and you will get back on track.
Make sure that your movers are treated well. Have drinks (water, coffee, soda, etc.) available for them when they get there. If you got breakfast or lunch for the people helping you pack, be sure that you get enough to include them. And let them know where the bathroom is.
Accidents happen! If something gets damaged or scratched, try not to lose your temper about it. If it's a big-ticket item, the company likely has insurance and you can file to get reimbursed for the cost of the item.
Tip well! Tipping is a great way to ensure that your movers know how much they are appreciated. Consider $10-$20 per hour, per mover as a tip.
Be sure that your family and any friends who are with you on moving day know about these things as well. That way, they can help to make the day go smoothly and reduce everyone's stress about the experience.
How to Reduce Your Stress on Moving Day
Moving day is a lot of back and forth, and you need to be sure that you reduce your stress so that things don't escalate and so that you aren't as freaked out about what it is that is going on. Because of that, we wanted to give you some tips to make moving day less stressful.
Start packing as soon as you have a moving date. That way, you're less likely to be frantically packing the morning that your moving team shows up.
Try to have a leisurely morning the day of your move. Wake up, get your coffee (or whatever beverage you start your day with), and eat a good breakfast. That way, you're well caffeinated and you don't get hungry during the day.
Line up friends and family to assist you. Doing a move by yourself is horrible and stressful. Getting some friends to come, even if they're just wrangling your kids or pets, can help you to feel a lot better and more in control of what is going on with your moving day experience.
Have an organized system for your packing. Color code boxes and/or clearly label which room they're going to so that the movers can take them right there when you arrive at your new home.
Have an overnight bag ready to go. You may not want to unpack everything, or you may not be able to do. So, be sure that you have an overnight bag with a change of clothes, medications, and toiletries. You may also want to have a box that goes in your car that has stuff you'll need the first night you're there.
If you follow these tips, your move – whether it's local or long-distance – will be a lot less stressful to deal with.
Frequently Asked Questions
How do I know that I'm working with a good moving company?
There are a lot of things to look for in a good local moving company. Fair prices, great communication, and a good reputation are solid things to look for. Look around at online reviews of those companies and see what others have to say after they've worked with them, and you'll be sure to find a good company to work with.
Is doing my move myself better than hiring someone else?
It depends on what you're looking for. Some people like having all of the control and are looking to do their move for as little money as possible. In those instances, you may be better off doing it yourself. But, movers have experience and tools that they can use to make moving easier, and they have insurance in case of injury, so it can save you a lot of headaches to hire out.
Should I get rid of items before I start packing?
Packing is the perfect time to start getting rid of items that you don't want or need at your new home. It means that you have less to pack up, and you don't have to figure out where you are going to put that extra stuff. You can get some extra cash by having a moving sale, or you can take them to a thrift store or other donation center.
Hiring the Best Local Movers
Moving day is a lot of work and it's a lot easier if you have the right local moving company on your side. If you put the time into your search and organize everything properly, you will find that it's a lot easier to actually complete everything within a reasonable amount of time.