2021 Guides :
Cost to Hire Movers for a One Bedroom Apartment?
If there is one thing that is equally exciting and nerve-wracking at the same time, it is probably the moving process. Whether you're about to be looking at local moving or even long-distance moving, the process can be lengthy, costly, and anxiety-inducing.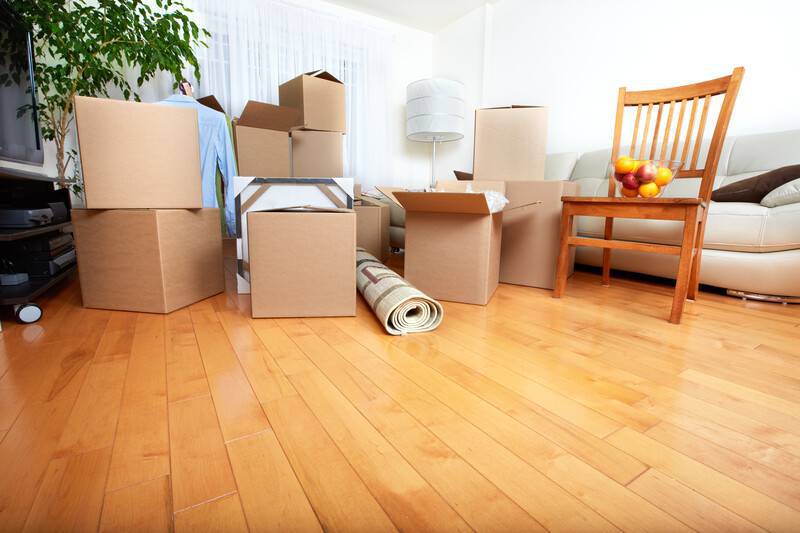 If there is one thing that is equally exciting and nerve-wracking at the same time, it is probably the moving process. Whether you're about to be looking at local moving or even long-distance moving, the process can be lengthy, costly, and anxiety-inducing.
Maybe you just bought a two or three-bedroom house in a new city or state, and are excited to move out of your smaller apartment. The excitement about moving to a new, bigger place can be adrenaline pumping, but when the time comes for your big move, your nerves might start piling up on you.
It doesn't always have to be that way, however. Everyone wants to save money during a big move, and no one wants to spend a fortune just to get their stuff from one place to another. When you're looking to make your big move as inexpensive as possible, your best bet is going to be to start looking at the cost to hire movers in your area.
Moving: You Don't Have to Do It Alone
During a big move, some people may want to try and do everything themselves. They may think that hiring a moving company will be too expensive. Folks might rationalize that they can handle every single aspect of the move by themselves, or maybe with the help of a few friends or family members.
Sure, the thought of saving some cash might be a motivating factor in trying to move everything yourself, which you could with some help and a rented U-Haul. Moving everything yourself, however, can be a daunting task that can pose a hazard to you if you are trying to do everything alone. You could drop something heavy on yourself or throw your back out trying to lift up on heavy furniture, and that is not something you want to go through.
The good news is, however, that you can hire professional movers that are dedicated to their work, and won't break the bank. The costs alone can be worth saving you the back-breaking troubles and worries of having to do everything by yourself.
How Does Utilizing a Moving Service Work?
Hiring a moving company can be a simple process, and is not as difficult as many people might think it is. All you need to do is research some of the best companies in your area to help you with your move. Look for reputable movers online, check out their websites, and read reviews from previous customers. If you see plenty of raving, glowing reviews about the company, then it is a safe bet that it might be a company that you can trust.
When you've identified a good, reputable company that obviously cares about good customer service, then your next step will be to pick up the phone. Let them know when your projected moving day is, and where you're going to be moving. Depending on how far you're moving and how much you have to move, your movers will be able to provide you moving quotes for your big day, as well as delivery dates for all your belongings.
Many of the best companies in the moving industry even provide specialized services such as whole house packing, which means you will be able to sit back and handle some of the other aspects of your move while your movers take care of all your stuff. Packing services can take a lot of stress and work off of your plate. Talk about convenience!
How Much Does Hiring Movers Cost?
The cost of hiring a moving company can vary depending on several factors, one of the biggest being the distance of your move. For example, if you're doing an intrastate move within 100 miles or so, your move will be a lot cheaper using local movers. If you're planning a long distance move, your costs might go up quite a bit more, as most companies will charge either by the mile or by an hourly rate.
There may be some extra fees depending on if you need any extra services done or not, as well, such as packing or special handling for heavier or antique items. The best way to know what you should expect to pay is to get a quote from a reputable moving company.
For the labor costs of moving a one bedroom apartment, you'll probably be looking at a price somewhere in the range of $300 to $500, before adding on the distance of your move.
Frequently Asked Questions
Here are some of the most frequently asked questions about hiring moving services:
Why hire professional movers instead of handling it myself?
The biggest advantage of hiring a professional moving service is that these are companies that have been doing this job for years. When working with a reputable moving company, you won't have to worry about truck rental and handling all the labor yourself.
How do I identify the best moving companies?
To find the most reputable moving companies in your area, simply look at sources such as Facebook, Yelp, or any other website where customers can review companies. If you find a moving company with a lot of rave reviews, it is a safe bet that they are a professional and courteous business.
Another great way to find good moving companies is through word-of-mouth. Have any of your friends or family members moved lately? Ask around for recommendations!
What are some of the special services offered by moving companies?
Many moving companies will offer specialized services like whole-house packing, unpacking all of your things when you arrive at your new home, special handling for fragile or antique belongings, and more! Some moving companies even offer storage facilities for customers to take advantage of before, during, or after the move.
To find out what some of the companies in your area offer, just call them up and ask, or shoot them an email. They will be happy to help you out.
Movin' On Up
Now that you know some of the benefits of going with professional movers for your big relocation, you can focus on finding the best company for you, pack up all of your things, and get ready to leave your one-bedroom apartment behind. Bigger and better things await you, and all that you need is to gather up all the details and make arrangements for your big moving day.