How Much Does It Cost To Move By Yourself?
Are you getting ready to move? There are a lot of people out there that are trying to do everything possible in order to stay ahead of problems and make sure that they can do whatever is necessary in relation to their move.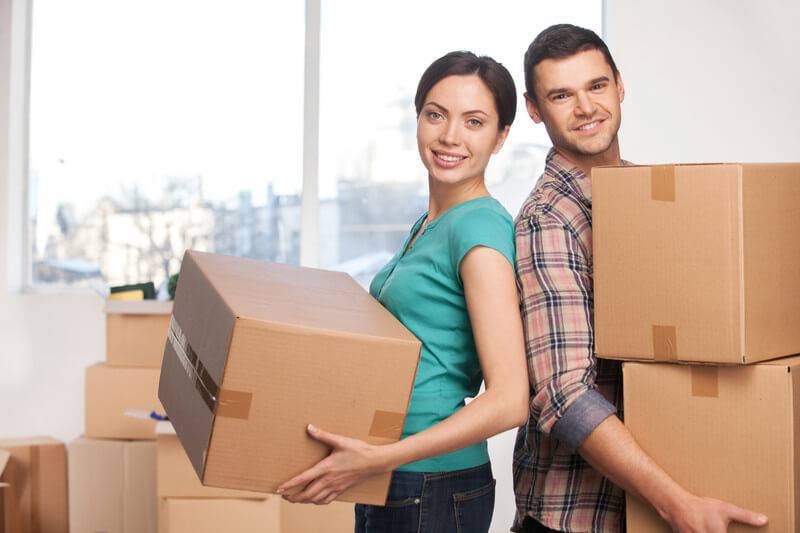 Are you getting ready to move? There are a lot of people out there that are trying to do everything possible in order to stay ahead of problems and make sure that they can do whatever is necessary in relation to their move. But, the big question is this: Is it cheaper for you to move on your own, or would you be better off if you spent a little extra money hiring someone else to do it?

This is an important question to look at in detail and you want to be sure that you're looking at everything that you can about the process in question. In this article, we're going to take a look at many of the different costs that are associated with trying to move on your own, making it easier for you to work out whether or not it's the right thing for you to do when it comes time to get started.
1. Packing Materials
One of the biggest things that you'll pay for during this process is the packing materials that you are going to use in order to get everything ready to go. How are you planning on packing, and what it is you're going to need to get to make sure that your move goes smoothly? How much are you going to spend on those materials and is that going to end up being a very large part of what it is that you're doing during the move?
First, boxes. Everyone needs boxes for their move and you need to be certain to have plenty of them. While you can, at times, get free boxes from your local liquor store or from different places of employment, you may have to buy some boxes to round it out.
Most places sell boxes for $1 to $4 each, depending on the size. You can also get box kits, which usually have tape and a box cutter. Small box kits, which have 14 to 30 boxes and are intended for small homes, run about $70. Large box kits, which have 120 boxes and can pack up to a four-bedroom home, can run over $300.
Not only do you need boxes, but you need other packing materials as well. You will want bubble wrap, peanuts, paper, extra tape, and whatever else may be necessary in order to keep your items safe and sound during transit.
The rule of thumb is that you're going to want to spend about $100 on all of these materials. You may need some other things for moving supplies (carts, etc.), but you may also be able to rent them from the moving company that you're renting your truck from.
2. Moving Pads and Blankets
If you have any sort of furniture that you're moving, and especially if you have antiques and other such things, you definitely want to be sure that you keep everything as safe as you possibly can. When you go with a local moving company, they usually provide moving pads and blankets to prevent those items from running into each other and getting damaged.
If you're renting a truck, you may be able to rent from the company for less than $10 a blanket. If you're buying them, you could spend upwards of $20 per blanket or moving pad. Since they're something that you won't be using too often, you may want to think through whether or not you want to spend this additional money.
3. Moving Truck and Insurance
Now, we're getting to something that most people know. You'll need to rent some sort of truck in order to make sure that you can take everything with you. While some people will just use a caravan of people that come with them, that's not exactly what you'll be able to use if you're doing a long-distance move. You want to be sure that you have a solid truck that can take care of everything that you're trying to accomplish.
More often than not, you're going to spend a base price of $20 to $30 for a small truck and anywhere from $40 to $70 for a large truck. Not only that, but you're also going to have to pay for any and all of the mileage that you put on the vehicle – to the tune of anywhere from $0.68 to $1.10 per mile.
Sometimes, you can get a flat rate for a long-distance move, you need to talk to the truck company that you're working with to take care of things and get them in order.
On top of that, you also need to be able to purchase insurance for the truck and for what you're moving. Most insurance is going to cost you anywhere from $15 to $35 a day, depending on the company and what the legal issues in your state may be related to moving vans.
Also, keep in mind that while many places will let anyone over the age of 18 drive a moving truck, there are some places that require you to be 21 or 25 in order to sign the contract for a rental. Do your research ahead of time so that you don't have any problems here.
4. Gas for the Truck
If you're going from one place to another, you need to be sure that you have the gas to get where you need to go. Not only will that cost money (of course), but it could be a major expense if the gas prices are higher than you may have expected them to be.
Take a look at gas prices (or diesel, depending on what you rent) and then calculate based on the average gas mileage for the vehicle that you're taking. It will differ based on your route as well.
5. Feeding Your Crew
It's likely that you're not going to try and do your entire move on your own, right? Because of that, you want to be sure that you take good care of the people that are going to be helping you out. Most people offer to give their moving crew a meal in exchange for their help. The cost of this is going to depend on what you're doing and how much you're going to feed them.
If it's a long-distance move, you may also have to think about things like hotel rooms, multiple meals, and whatever else that you may need to do to keep everyone comfortable and able to assist you. These sorts of costs can add up, especially if you have more than 1 or 2 people helping you with the process.
Moving on your own is always an option, but if you compare the time and effort that goes into doing it on yourself versus hiring a moving company, you may find that it may not be that much more expensive to have a mover take care of it. Consider utilizing iMoving.com as a part of your moving process – we have a number of resources that you can use to get estimates (use our moving cost calculator) for hiring a moving company that you can trust. Start doing some research and find what will work best for your needs and purposes when all is said and done.