Do Movers Pack For You?
Is packing something that movers can do for you? Movers can do just about whatever you need - find out what services movers offer in this quick moving guide.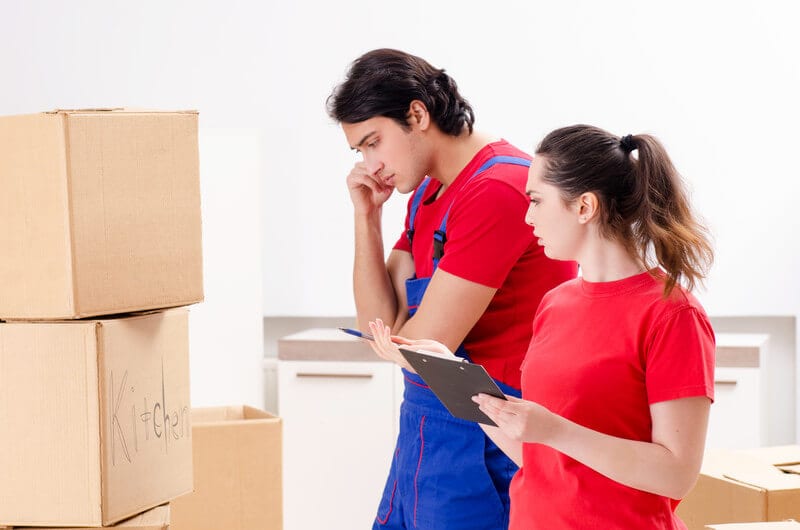 Professional movers generally do not pack up all your possessions for you as part of their standard moving services. But, many moving companies offer full packing services for a fee. With full packing, you won't have to worry about wrapping and boxing up a thing - movers will handle everything from the kitchen to the bedrooms in your home.
Full-service local moving companies provide a myriad of services that are great for those who, for any reason, are not able to handle laborious moving tasks or anyone who simply doesn't have the time.
These services don't come for free, though, so be aware that you'll be paying a bit extra to conduct your move if you take advantage of these add-on services. The price is often found to be worth it by homeowners, who no longer have to worry about organizing, labeling, and sorting items.
What To Expect From Full-Service Movers
Full-service movers are professionals that are able to accomplish just about any task associated with getting you out of your old abode and into your new one. Full service moving companies provide things like:
Packing supplies: If you're not in the mood to become intimately familiar with your local stores as you shop for packing supplies and hunt for free boxes, let movers handle things with their own materials and moving supplies.
Furniture disassembly & reassembly: Any large items that can't be transported in one piece can be disassembled by movers, making things easier - and safer - for items during transport.
Full packing: Packing can be as easy as sitting back and watching movers as they stuff and seal boxes. Movers are skilled at how to properly pack items into boxes, so there's no worry that your items will get damaged.
Loading & unloading: Unless you're planning a DIY move, you're likely going to want movers to handle the loading and unloading. Appliances, heavy items, and everything else they've transported will be carried into your home.
Transportation of items: Are you familiar with driving large and wide vehicles and willing to go the miles for your move? If not, let professional drivers from your moving company transport your belongings so all you have to do is greet them at the door.
Unpacking services: Not only do moving companies offer packing services, they offer to unpack as well. This option saves you a lot of time and can help get you settled into your new place quicker than you thought possible.
Disposal: Unless you're planning something special with the packing materials from your move, you're going to need to get rid of them. Movers provide disposal services to get rid of any rubbish left after your move.
How Much Do Packing Services Cost?
Every local and long-distance moving company has its own rates, so it's hard to say just how much you'll pay for packing services. Most often, though, packing services come in at anywhere from $60 to $80 on average.
With every additional service required, you're going to see the price of conducting your move increase. This means that your final price may fluctuate depending on factors such as:
The number of movers necessary
Amount of items being moved
Distance being traveled
Inclusion of packing materials
Tasks movers must do
Date of your move
The more movers you need, the higher your final price will be. For larger households, up to five moving professionals may be required. However, for small households, you may only need two movers. Moving companies would never send a single mover, as every move requires at least two movers.
If movers have to travel several hundred miles, you will have to pay mileage and fuel fees so the longer the distance the more your costs. Packing materials provided by moving companies are also calculated into costs, as they are not free.
If movers must perform complex tasks, such as disassembling furniture or carrying items up or downstairs, the move will take longer and movers will add these into your final bill. The date of your move matters as well, as moving during busier seasons is more expensive than moving during the offseason.
Frequently Asked Questions
What's a mover's tariff?
One term you'll see when planning to move is 'mover's tariff'. This is a document that your moving company will provide to you that outlines the company's rates, terms of service, and other important information you need to know. Tariffs can be as short as a single page or may comprise dozens of pages. It is important to review this document when you're going to be working with a moving company.
What things will movers refuse to pack?
Movers are not allowed to pack everything, as some items are unsafe and could be hazardous during transport. Some of the items movers won't pack include oxygen bottles, nail polish remover, fireworks, matches, gasoline, and other flammable items. For a complete list, speak with the moving company about what items movers are restricted from transporting or packing so that you can plan ahead.
Do I have to give movers a tip?
It's not necessary to tip moving professionals, so if you're at your limit with your budget you can forego tipping. If you want you can even give movers tips in another way, such as offering snacks or beverages. However, a simple thank you would suffice as well, so don't stress about tipping if it doesn't quite go along with your moving budget.
Should I Hire Movers To Pack My Stuff?
Packing services may add to your moving costs by they can be worth it, especially if you have a lot of items in your home, are worried about organizing, or if you need to pack fragile items. Generally, you can always benefit from having movers pack your things because of their technical skills, training, and efficiency.