Things To Know Before Hiring Long-Distance Movers Near Me
Making a long-distance move requires intense planning and organization that most people overlook. But, knowing what to look for in professional long-distance movers makes all the difference on moving day.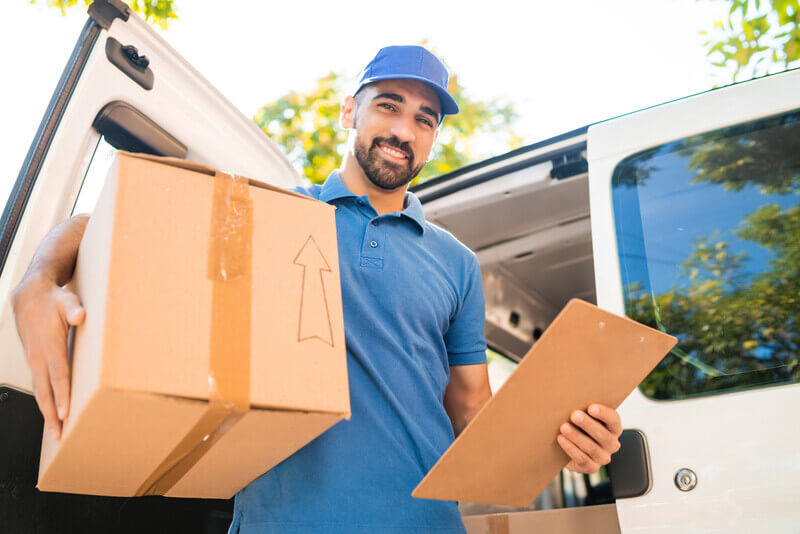 To ensure a professional moving experience, it will be necessary to know a few things before hiring movers, such as their licensing, insurance, and years of experience. Additionally, other information about their services, equipment, and fees should be considered beforehand so that you can make the best decision.
Hiring local movers for long-haul relocations isn't something that should be done without careful consideration. Failure to do due diligence in this area can result in lost or damaged belongings, hidden fees, and stressful experiences. To help you make an informed decision, consider the following things to keep in mind before signing any contract for hiring long-distance movers in your area.
Planning and Preparation
Waiting till the last minute is never a good idea for a long-distance move. The coordination and logistics involved require weeks of planning that is best done as soon as you know your move date. This will give you time to:
Schedule an in-person consultation with long-distance movers
Get a binding estimate for services
Pack and declutter your belongings
Arrange for any necessary storage
Update your address and contact information
Making a long-distance move can be a daunting task, but it doesn't have to be if you are prepared. By taking the time to do your research and plan ahead, you can ensure that your move goes smoothly and is as stress-free as possible. To stay on track, create a moving checklist that covers all the necessary details so you don't forget anything in the flurry of activity leading up to the big day.
Verifying Moving Company Information
Verifying the credentials and licensing of cross-country moving companies you are considering is essential to a safe and smooth transition. Ask for their license number and check that it is valid with the Federal Motor Carrier Safety Administration. Unfortunately, some people hire long-distance movers without checking this information and often find themselves in difficult situations that can be costly to remedy.
You should also inquire about their insurance coverage. Moving companies performing any type of move should always offer basic coverage for belongings damaged or lost during transit so that you can reclaim a portion of the value.
It is always wise to look at recent reviews of the company you are considering to get a sense of their customer service and the quality of their work. Checking with the Better Business Bureau is an excellent place to start, but you can also look for online reviews from other sources.
Discussing Services and Fees
It is important that you understand all services provided by the long-distance movers you hire and the associated fees. For example, some companies will only move your belongings from one location to another, while others will also pack and unpack them for an additional cost.
You'll want to schedule time before the move (at least six weeks) for a detailed inspection as part of the quote process. In-person consultations offer the most accurate way to get quotes for moving services such as:
Loading and unloading
Transportation
Packing
Crating
Moving pianos
Junk removal
Cleaning
Furniture protection
Storage
It is always better to get quotes from companies that provide binding estimates from in-person consultations for these moving services. Binding estimates are based on the actual weight of your belongings and the services you have requested. This type of estimate can save you from paying hidden fees or unexpected charges you didn't budget for on moving day.
Don't forget to ask for a breakdown of all services being provided so that you can compare moving quotes from different long-distance moving companies. You can use a moving cost calculator to get a detailed estimate based on national averages to ensure your quotes are fairly priced.
Packing Tips Before Long-Distance Movers Arrive
Before your movers arrive, it is helpful to clear clutter and packing debris from doorways and common areas. This will help them to move faster and avoid accidents.
If disassembling your own items, do this before movers arrive and label each piece as you take it apart so that you can easily reassemble it later.
It's also a good idea to have cash on hand to tip your movers. Most people tip 10-15% of the total cost of their move, but you can adjust this according to your budget and level of satisfaction with the job they did.
Frequently Asked Questions
What is considered a long-distance move?
The minimum mileage for a long-distance move varies from company to company. Some movers may consider any move over 50 miles a long-distance move, while others consider it anything over 100. Other companies might even consider anything over 400 a long-distance move. One thing that is for certain is that any move that crosses state lines will almost always be regarded as a long-distance move.
Where can I store my belongings during the move?
Most long-distance moving companies offer temporary and long-term storage solutions for their customers. This is often a good option if your new home isn't quite ready yet or you need to downsize before the move. Ask your moving company for more information on storage options and pricing.
Can I pack my own belongings?
Most long-distance moving companies will allow you to pack your own belongings, but they will also offer professional packing services for an additional fee. If you choose to pack yourself, use high-quality boxes and packing materials to protect your belongings during transit.
How can I save money on my long-distance move?
You can do a few things to save money on your long-distance move, including purging unwanted items, using recycled packing materials, and moving boxes downstairs so the movers don't charge access fees. Also, by completing your move in the winter or fall months, you may save money as this is considered an off-peak moving season.
What is the cost of cross-country movers?
Cross-country moves will be priced according to the miles traveled and total weight hauled. This typically ranges between $0.50-$1.00 per mile/pound in addition to other moving services you may require. On average, you can expect to pay $4200 for a long-distance move of a two-bedroom home. However, this price could increase with specialty items or moving services.
Know Everything About a Long-Distance Move
Knowing essential things about hiring long-distance movers beforehand can make a lot of difference in the overall experience. From saving money on moving costs to ensuring that you work with reliable and professional movers, being prepared is the best way to stay within a moving budget, avoid scams, and have a stress-free moving day.