Why You Should Hire Moving Helpers For Your Move
When you hire moving helpers, you get quality services at affordable prices, together with easy, faster and guaranteed move. In this post, we enumerated the benefits of enhancing your do-it-yourself move by hiring moving helpers.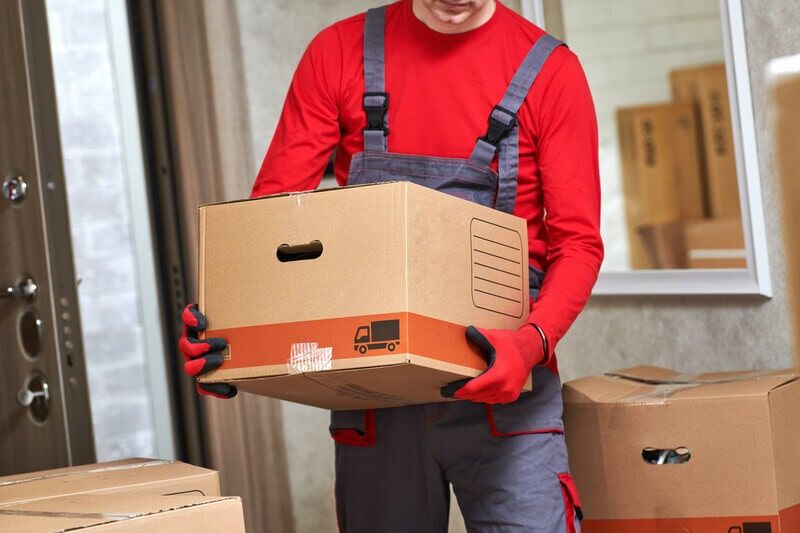 During your search for a moving option for your next move, you've likely considered hiring helpers for a DIY move. Moving to another area can be challenging and often frustrating; thereby needs some logistical knowledge and so much effective planning. While lots of people are willing to take care of everything on their own to save cost, there are some reasons as to why one should try to hire a local moving company if you have the budget and want to save time and stress.
However, if you had decided to opt for a DIY, you don't need to do it all by yourself, considering the difficulties in moving from one place to another. One of the things that most people who are new to moving don't know is that – hiring professional moving helpers or moving labors doesn't often end up more expensive than handling it all by yourself. You tend to enjoy professional handling of your stuff while still saving a lot of money compared to hiring a full-service moving company.
If you plan to move to another part of your city or even to another state, take some time to check out some of the benefits of hiring moving helpers we have discussed in this article, and it will further help you discover why it is advantageous to allow the professionals handle their thing.
In case you are about to choose whether to hire a team of experts to get things done for you, below are some reasons that might aid your decision:
It is convenient
As briefly mentioned above, moving needs so much planning, and lots of people lack sufficient experience or time to take care of it. So, why not let the professionals handle such difficult tasks?
Trustworthy moving labor providers will send their team to take care of all parts of planning and execution without ever disturbing you to make difficult decisions. You don't have to stress about whether packing the kitchen first is the best or to empty your bedroom, the professionals will do it all.
No need to trouble your friends and family
Now, while most of your family members and friends won't directly refuse to assist you, there are great chances that they are not so thrilled about it. Lots of people have their chores to attend to, and it is much safer to assume that additional duty as huge as relocating your entire furniture piece out of the home for a day or more is not their highest priority.
Luckily, the solution to this problem is simple – hire moving labor experts. By hiring a local moving company and arranging for a move, you don't have to stress about disturbing the schedules of your friends and family. It is even difficult to get all your friends together in a single place at a particular time than you might think.
Safety of your goods
Apart from being experts at what they do, moving professionals also take care of your belongings during transport. Those who lack experience will possibly cause a mess, fail to adequately protect furniture, and even put their safety at risk. Bodily injuries are kind of common in cases where heavy furniture and household goods are being moved around. However, professionals know the exact way to protect themselves, and because of their huge experience, they can prevent and avoid severe injuries.   
Affordable services
While you may find this kind of odd tasks fun, it is cheaper to hire labor than to just handle it by yourself. That involves if you are renting a moving truck by yourself, packing supplies, paying tolls, gas, and so on. When you hire a team of professionals for a certain job, such as packing, loading, or taking furniture apart, you will spend a lesser amount than hiring full-service movers.
However, you will have to consider hidden expenses such as tolls, truck insurance, and other unexpected DIY costs. It is often a brilliant idea to put the advantages and drawbacks of hiring moving labor compared with full-service and determine which option aligns with your budget. When you consider everything, you will gladly discover that making use of moving labor services is a great and affordable choice.  
The shift of accountability
One of the major reasons why lots of people choose to hire a team of professionals is because reputable companies offer the right insurance for your shipment. Many people don't consider the possible consequences of breaking or damaging their goods. Also, if you choose not to hire the pros, it is important to note that you cannot blame your family members or friends if they damage your items.
On the contrary, the professionals will not only take care of your items with great care, thereby reducing the risk of damage, they will also be accountable for any damage that happens during their move. Knowing that your costly goods are handled with uttermost care will help lower some of your burdens on your moving day.   
More time to take care of other things
Regardless of how well you get ready for your moving day, there will always be some things you still need to do. By relieving yourself of the stress to pack and moving your items around, you have enough time to say goodbye to your friends and neighbors, changing ensuring that your utilities are transferred, and so on.
This is among the advantages that many people often don't want to consider because it seems hard at first glance. However, know that you will like the fact that you have enough time to spend taking care of other things instead of only furniture, valuable goods, and appliances.
Proper Unloading and unpacking are important
When people consider moving, they usually mean the process of loading and packing their goods. However, it is important to consider unloading and unpacking since it is just as difficult (possibly more) as loading and packing. Unloading and unpacking are usually highly challenging since you are already stressed out from handling the first part of a move.
Hiring the moving labor to unload and unpack your goods would be a better idea, majorly because it would help get you settled in your new space with no worry at all.  
For more benefits of hiring moving helpers for your move, read our post  Should You Hire Moving Labor To Assist With Your Move?
FAQs about hiring Moving Helpers
What is the Cost to Pay for Moving Assistance?
The cost of moving helpers is an average of $75 - $350 per hour, based on the type of move. For instance, local movers charge around $80 to $200 per hour, and long-distance moves cost nearly $85 to $250 per hour.
Is it more affordable to hire movers or take care of it yourself?
Moving is often more affordable than hiring a full-service moving company. If you have lesser goods (no heavy furniture and just a few boxes) and just a few distances to move, then DIY moving is an excellent choice. If the case is different, though, we suggest that you hire professional movers instead.
Is it better to hire three or four movers?
While you may think all you need is just 2 movers depending on the size of your home, a third mover will possibly improve the speed of the process. Movers will be tired and will begin to work slower as they get exhausted. Hiring more movers will make sure they can take breaks during packing and loading your items.
Does loading or unloading a truck take longer?
Generally, loading a truck takes more time than unloading it so you should be fast with the task, provided everything goes well.
Is paying for packing during a move worth it?
Using professional packers will save you so much time and effort but will cost you more money. Self-packing, on the contrary, can assist you to reduce your relocation expenses but may add to the risk of damage to your belongings during the move (and will take more time and hard work).
Do movers pack your goods?
The movers will pack up your household safely and securely and can handle this in a short time, so you don't have to excuse yourself from work. They also are experienced in packing delicate and valuable belongings like glass,
Hiring the Best Moving Helpers for your Next Move
Since there are lots of moving companies in the market with the same pricing and services, it can be difficult to get the outstanding ones. A properly trained moving team is important for your move and to take care of each step of the relocation process with your requirements as a priority.