How To Hire The Best Moving Labor
One of the best things about hiring moving labor services instead of using full-service movers is the great level of flexibility that you will enjoy. But how can you hire the best moving labor to enjoy the benefits? Here is a guide for you with the cost of hire moving labor.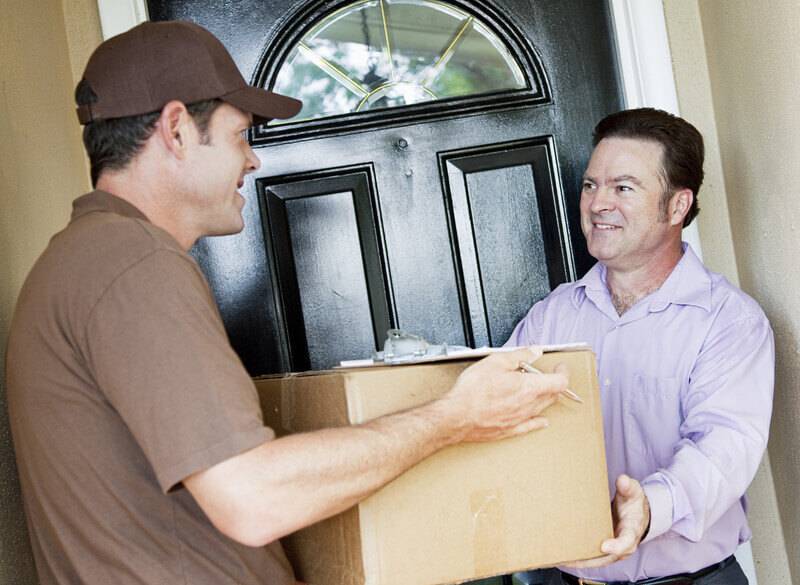 To hire the best moving labor near me? Make sure you know what you want and where you want them to come in. If you are contemplating hiring a professional mover to execute your upcoming move, know that it will cost you. A simple local move costs $2,300 on average for 4 movers at $200 per hour. And if you are performing an interstate transition, it will cost you even more – above $4,300.
Luckily for people looking to save money, there are cheaper options to hiring a local moving company. If you want the heavy lifting of your move handled by someone professional, you have options more than asking friends to come on a moving day.
Instead, you can hire someone to execute the loading and unloading of the moving truck without spending much additional money. You can easily hire a moving team for the level of help you need, whether little or much.
With the steps discussed below, determine what services would be ideal for you and find out how to hire moving companies.
Choices for Hiring Moving Labor
If you want assistance with packing, loading, and unloading, then your best bet would be to hire a full-service local moving company.  Package those services into one, and while it cost a lot, it can be worth it if you need the help.
But if you are only in need of someone to arrive on moving day as an additional assistant, there are numerous options available. While a self-moving service like U-Haul exists, we understand that a lot of people want some help, so we refer clients to moving labor for any of the following: 
Complete loading: Having a team of many persons available to load the moving truck, trailer, or moving container.
Partial loading: Hiring movers per hour (at least 2 movers for 2 hours) to help with anything you need.
Complete unloading: Making use of many movers to unload all your shipments from the moving carrier into your new space.
Partial unloading: Making use of hourly moving labor to help with any belongings you need to unload.
Having someone on-site to perform heavy lifting is not only handy; movers can also assist you to move quickly and more efficiently. They're not new to carrying big, large pieces and properly stacking them, so it will take lesser time to load and unload unlike how long it would take you and your friends or family. And since they are experts in fitting things together in the moving truck, you may be able to save some cost.
How to Hire Moving Labor for your Move
Now that you know about moving labor, what are its benefits? What are the types of moving labor services available and what is the cost of moving labor? If you decide to move with a moving truck company, you can easily include loading and/or unloading assistance. When booking on the phone, a moving agent will ask many questions concerning your requirements to come up with the perfect quantity of assistance for the relocation.
We advise that you reserve the moving team for the day after truck/container delivery. That implies that if your equipment is being delivered on Wednesday, arrange for the moving company for Thursday. This will enable you to have enough time to load or unload any belongings you want to take care of and prevents the movers from sitting idle in case of delivery gets delayed.
What Size of the Team do I Need?
While the least team size is two people for 2 hours, you can add more movers or time. Smaller moves (or partial loading or unloading) are easily completed by a two-person team. For properties beyond 2-bedroom, we suggest a 3-person crew. Include a fourth team member for properties beyond 4 bedrooms.      
How much Time will Movers take to Load a Moving Truck?
Below are some general rules for the amount of time it often takes movers to completely load or unload:
Home Size

Quantity of ReloCubes

Linear Feet inside a Trailer

Size of Crew

Number of Hours

Studio Apartment

1 Cube

5 linear-ft

2 movers

2 hours

1-bedroom apartment

1 to 2 Cubes

6 linear-ft

2 movers

3 hours

2-bedroom apartment

2 Cubes

7 linear-ft

2 movers

4 hours

2-bedroom home

2 to 3 Cubes

13 linear-ft

2 movers
3 movers

5 hours
3 hours

Small three-bedroom home

3 Cubes

15 linear-ft

3 movers

5 hours

Large three-bedroom home

4 Cubes

17 linear-ft

3 movers

6 hours

Four-bedroom home

5 to 6 Cubes

23 linear-ft

4 movers

5 hours

Five-bedroom home

6 to 7 Cubes

35 linear-ft

4 movers

6 hours
Things you should check in a Moving Labor Provider
You should look for four things in a company that provides moving labor:
1. Local and long-distance availability: Most movers are not present across the nation, so you need to locate one that is available near you. If you need hourly labor to assist you to execute a long-distance move, you also need to ensure they are present in your current and destination locations.
2. Services: Not all moving companies offer similar services. Some companies might offer assistance packing and unpacking or loading and unloading, but not offer assistance with assembly or charitable donations of furniture. Find out to determine the available services before you get a quote.
3. Licensed and insured contractors: Most moving labor providers make use of amateur labor (like a random person who needs additional money). While that usually reduces the price, it is also a risk to entrust your belongings to the hands of a stranger. Find a company that makes use of insured and licensed staff and that doesn't have numerous unsatisfied customers' reviews.
4. Cost: Locate a labor moving company that matches your budget (just be careful to spot fake low prices).  
How to locate a Good Moving Labor
Let us discuss the best way to locate professional moving labor services for your use. And if it turns out that you need it, then you will have to find out how to locate moving labor too. Stick to these simple steps to locate reputable and cheap moving assistance closer to you.
Complete our fast-moving cost estimator;
Make sure that it's certain you just need moving labor services and not full-service ones;
Contact the best moving labor companies near you;
Request for moving labor estimates from the moving labor companies so that you can have an initial idea about the cost of your move.
Dig up and read customer reviews about the movers you're researching so that you know the reputation of the company you are dealing with. Visit reliable moving reviews sites like, and
Reach out to the moving labor company to talk about the details, again, and book your move.
Moving Labor FAQ
Moving labor companies assist with parts of the entire relocation process with tasks like packing and loading of your shipment. They often cost cheaper than hiring a full-service mover but costlier than DIY moves.
What is the cost of moving labor?
Moving labor costs between $35 and $215 per hour, based on the type of service you require. Loading and unloading services are normally the most affordable, while donation pickup and delivery usually cost more than moving labor services.
The Average Cost of Moving Labor per Hour
| | | | |
| --- | --- | --- | --- |
| Services | HireAHelper | Dolly | TaskRabbit |
| Loading and unloading | $64.02 | $80.00 | $45.11 |
| Moving (truck included) | $103.64 | $52.88 | $48.90 |
| Donation pickup and delivery | $216.64 | $47.25 | $35.75 |
| Packing and unpacking | $64.02 | Not offered | $38.85 |
| Worker type | Professional contractor | Amateur contractor | Amateur contractor |
What is Moving labor?
Moving labor companies assist with parts of the entire relocation process with tasks like packing and loading of your shipment. They often cost cheaper than hiring a full-service mover but costlier than DIY moves.
What is the amount to pay for moving labor?
Moving labor costs based on factors like date, service type, and location. Our research points out that the cost for loading and unloading (the most-used moving labor service) is billed at an average of $68 per hour.
How much money should I pay to be moved by someone?
The majority of moving labor services are charged at $40 to $80 per hour for loading and unloading. Costs vary, but you can find out more in our article on moving prices.
Can I hire a person to move me?
Yes. Moving labor providers on packing and unpacking, loading and unloading, and trash pick-up services
Are there movers at U-Haul?
U-Haul doesn't have workers that provide moving services, but it does link up customers and local movers through its U-Haul Moving Help online platform.
Do I tip those who move me?
Yes, tip your movers similar to how you would for services like cutting hair or waiting tables. We suggest 5% to 10% of your overall for a smaller relocation or $20 for partial-day work. Read our guide to tipping your mover to find out more.
Need To Hire A Labor Mover?
iMoving.com has worked with the best local moving labor experts to transport all your belongings onto and off of the moving vehicle. You only have to supply your zip code and the date of your move. From there, the website of the moving labor enables customers to make comparisons and book labor professionals that are available near them. To get discounts and information on different rental truck providers comparisons truck rent on centers.com.
Still would like to go with full-service movers? To locate the best company to provide full-service for your next move, check the comprehensive network of expert and reliable movers on iMoving.com. All moving companies mentioned in our network are licensed and carry insurance, so you can relax while they move you and your household with their good hands. Compare the best local moving companies now!