What Do Local Movers Charge Per Hour?
Explore our guide for local moves; it includes how to determine costs and what you can expect from the moving company you hire.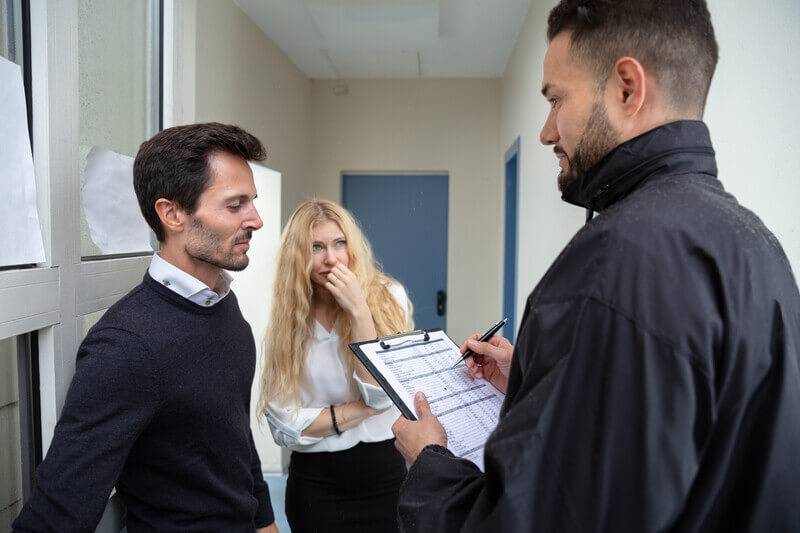 When you're getting ready for a local move, your budget should be a primary concern. On average, local movers will cost you somewhere between $20 to $80 per mover, per hour; so, for 2 movers, it would be $40 to $160 an hour, for 3 movers, $60 to $240 an hour, and so on.
But, what goes into that cost? How many movers will you work with? And how do you make sure that you're ready to go? We're going to take a closer look at that information so that you can make a decision about what is essential and what you want to do for your move.
Why Do Local Movers Charge Per Hour When Long Distance Moves Don't?
As you've started the process of looking for moving labor help with your move, it's likely that you've seen a whole array of numbers related to the cost. One of the biggest differences between local and long-distance moves is the way that the costs are calculated.
Long-distance moves are complex to sort out, and it's essential for a moving company to plan for how long their team of movers is gone. And, if they charged per hour, the costs would likely be astronomical. So, instead, they use a combination of the size of your home, how far away your new home is, and how heavy the truck is after your stuff is in it to put together a price for you.
Local moves involve a lot less in terms of logistics. They aren't putting a ton of miles on their vehicles, and they don't need to provide their movers with things like food and overnight accommodations like they would with a long-distance move.
So, since local moves are much more streamlined and there are fewer variables, it's a lot easier for a moving company to just say "here's our hourly rate based on your home and how many people are helping you out." They don't need to throw in other details because they wouldn't make much of a change to the cost anyway.
How Many Movers Can I Expect to Help With My Move?
Local moves for apartments are typically going to have 2 movers involved with the process. Those two movers are there for "buddy lifting" of large objects, along with ensuring that they can get through everything as quickly as possible.
Local moves for homes, on the other hand, end up needing some more hands to sort everything out. For a typical 2–4-bedroom home, you're going to have 3 movers to take care of things. 3 is the most common number of movers. They have 2 movers for buddy lifting, and a third who can help with navigating large items or that can be moving smaller boxes while the other two deal with the big stuff.
When you get to a home with 5 or more bedrooms, things can get really complicated. You likely have a lot of large items and a seemingly endless number of boxes. So, you will need 4 or even 5 movers to deal with everything. But, if your home is that large, it's worth the extra cost to get your local move done right.
Will the Movers Need My Help to Get Things Done?
The biggest thing that you need to do on moving day is to direct your movers. If you are careful with how you pack and how you label things, it will actually decrease how much you need to do on moving day itself.
Your movers are experienced with this sort of thing, so you really just need to point them in the right direction and/or let them know what sort of organizational system that you decided to go with. Then, they just execute everything.
Be clear with your instructions and do the prep ahead of time, and you'll find that there's much less for you to do with actually moving your stuff. You can focus on other logistics that need to be sorted on moving day itself.
Are There Other Charges to Consider?
There are a handful of other charges that you may be looking at when it comes to moving day. For example, you're going to need to spend a little bit of money on packing supplies so that you can box things up and protect fragile items. Some moving companies sell affordable moving kits as one of their services.
There are also additional services that may accrue extra costs. Packing services are typically a flat rate based on the size of your home. If you need to rent a vehicle or move items like dollies, those come with an additional cost. If you're downsizing and/or just need storage for a bit, that will be a monthly rate.
Lastly, you may get some additional costs if you have specialized handling services. This typically happens with large instruments, like pianos, and with antiques. These "white glove services" are typically a flat rate. You can also request it if you have an item that needs special care because of nostalgia or sentimental purposes.
If you think you may want additional services, be sure that you inquire about them when you're scheduling your movers. That way, you can get a full quote that includes those services. This will make it easier for you to budget and you won't be surprised with extra costs on the day of your move.
How Can I Best Prepare for Moving Day?
As mentioned above, putting together a logical system for labeling and organizing your boxes is going to make moving day a lot easier. A good system will be easy to understand, and your movers will be able to just take labeled boxes to the rooms that they are intended to go to. Color coding and easy-to-read labels can make this process go much more smoothly.
Another consideration is what you're taking with you. The packing process is the perfect time for you to go ahead and sort out what you want to keep and what you may want to get rid of for one reason or another. The best thing to do is start packing as soon as you know that a move is imminent.
Take your time purging if you have time to do so. Figure out what items you never use or that you don't really want to take with you. Put together piles for trash, donate, and/or sell. Schedule a moving sale a weekend or two before moving day and then schedule a time after that to get your donations (stuff you didn't sell or didn't want to sell) where they need to go.
The fact of the matter is, moving is going to feel overwhelming. And if you have a significant amount of time to prepare for your move ahead of time, you're going to find that it's a lot less stressful to try and sort through. The more organized you are and the better that you communicate with your moving team, the easier it will be to make things happen.
Frequently Asked Questions
Do I have to pay to rent a van for a local move?
It depends on the moving company. You certainly can – there are a number of companies who will simply load and unload a van or truck that you have decided to rent. But, for the majority of moving companies, the cost of using the van or truck is going to be included in the hourly rate that you are quoted or provided. 
How long does a local move take?
It depends on the situation and the size of your home. Typically, local moving companies are trying to get as much done as quickly as they can so that they can fit multiple clients in on the same day. But, if you have a large home, it could end up taking the entire day or longer. Your moving company will be able to provide you with an estimate on time when they meet with you and/or come check out your current home.
Would it be cheaper to do it myself?
Possibly. You would have to gather up family and friends to help you, and you may need to rent a vehicle to load up with your stuff. But, this increases the chance of someone getting hurt, and you may not be able to find enough people to help. In short – it may be cheaper upfront, but it's a long time investment and, if injuries occur, it could end up costing more.
Getting Ready for Your Local Move
Moving day is on the horizon and you know that you need to work out the details before anything else. Look into the options that you have and see what you can find. When all is said and done, you'll be ready to sort out your local move and you'll be a lot less stressed.