5 Things to Know About Moving to Seattle
For many people, moving to Washington State is a life goal. Living in Seattle offers a lot of unique opportunities and there are all sorts of things that you can do with your education, career, social life, culture, and more.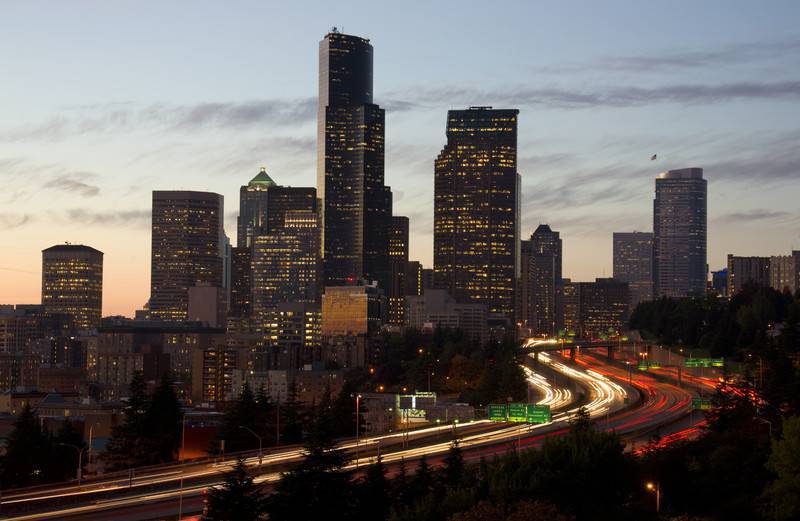 For many people, moving to Washington State is a life goal. Living in Seattle offers a lot of unique opportunities and there are all sorts of things that you can do with your education, career, social life, culture, and more.
Before you call the best interstate moving companies to come and help you with your long-distance move, you want to be sure that you have a solid handle on what it is that Seattle has to offer. Here is a quick look at 5 things you need to know before moving to Seattle.
The Cost of Living is Constantly Increasing
Seattle is the largest city in the entire state, and the urban sprawl just keeps extending past its humble beginnings. Due to the ever-increasing radius of the city, the cost of living has also started to increase. Taxes have gotten higher and the "supply and demand" issues are similar to what we're seeing in cities like San Francisco. So, if you're thinking about moving to Seattle, you want to be sure that it will work for your budget.
Need a Public Transportation Pass of Some Type
The light rail is the main form of transportation if you're living in or around Seattle. And, since traffic gets overwhelmingly busy, it's essential that residents get some sort of pass. The Puget Sound transportation passes (called the ORCA pass – "One Regional Card for All") cover all transportation in and around Seattle, including the Light Rail system.
The good news is, the public transportation takes you all over Emerald City; you can typically get anywhere around Lake Washington effortlessly. Other popular locations on the Light Rail include Discovery Park, Capitol Hill, and Pike Place Market. In short, if you want to go somewhere, you can likely get there with the help of the Light Rail system.
Lots and Lots of Rain (and Other Climate Considerations).
Rain is life in Washington and its neighbor, Oregon. For much of the year, you're going to be seeing dreary days and nights, and the temperature is fairly moderate. Snow is common during the winter months, but it's rare that you see much more than a couple of inches at a time.
If you're really into snow, then be sure that you take some time to go visit Mount Rainier with your family. They claim that there are, on average, 121 days of snow every year. They measure snow year-round and have about 670 inches of snow every single year. It is part of a massive National Park, and you can go to the top as long as the weather is good and the conditions are safe.
Coffee is a Big Part of Life in Seattle
If you live in Seattle, then you are going to be someone that really enjoys coffee and what it has to offer. Not only is it a center for coffee roasting and supply chain management, but there are all sorts of things that you can find throughout the city involving coffee. Most people in the city are coffee enthusiasts, even if they didn't start out that way in the beginning.
With dozens of coffee houses and all sorts of innovation involved with coffee, it's not surprising that "coffee" and "Seattle" are almost synonyms. The most famous coffee place in Seattle is Starbucks. But, Starbucks is definitely not alone - companies like Seattle Coffee works, Fonte Coffee Roasters, Tully's Coffee, Stumptown Coffee Roasters, and a number of other options are also there.
You Want to Compare Neighborhoods Before Moving There
Some people want to live in downtown Seattle; others want to stay around the more suburban areas. Take some time to do some research on all of the different parts of the Seattle Metro area. Some of them will cost more than others; some of them have more housing available than is necessary. All of them have access to the aforementioned public transportation, and much of Seattle is safe. So, it's about your budget and what it is that you would like to have access to.
Look at what Seattle has to offer for you and your family. Many people are discovering that this entire region of Washington is a lovely place to live and to raise a family. It takes some time to really see how you can make it a new place for your family, but if you know what you're getting into, you can sort it out. Seattle can be an amazing place to start a career and to live the best life possible.
Frequently Asked Questions
Should I move to Seattle or Portland?
If you like the weather and you have a job prospect in either city, you definitely want to consider it. There aren't a lot of differences between the two in terms of culture and climate. But, technology jobs abound in Seattle; Portland is more of the "build your own path" careers, so it all depends on what you want to do and how you want to do it. These cities are both excellent options for individuals who believe the west coast is in their future.
How much can I expect to pay for a cross-country move to Seattle?
A cross-country move could cost anywhere up to $5,000, depending on a variety of factors. Long-distance movers use the size of your home and the distance from your starting point to your endpoint in order to determine how much you're going to pay. So, the fewer items you bring, the better.
What industries are best represented in Seattle?
As mentioned above, technology jobs are a big part of what you're going to see in and around the Seattle area. News outlets like the Seattle Times are always looking for journalists, as well.  Medical fields are also common, including biotechnology, genomics, engineering, bioinformatics, and more at the University of Washington and other research facilities. As mentioned above, the coffee industry is also a massive part of the city, and thousands of residents work in the coffee roasting and sales industries.