Unique Things and Places to Visit in Chicago
There are a whole lot of things to do in Chicago, IL, as Chicago is one of the most visited parts of the United States for tourists because of its many fun and interesting places to visit such as awe-inspiring skyscrapers, lakefronts, beaches, bars, and clubs among others.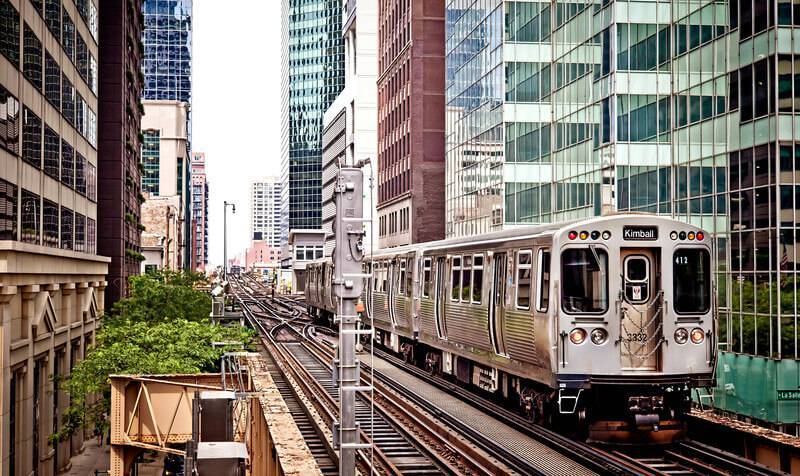 There are a whole lot of things to do in Chicago, IL, as Chicago is one of the most-visited parts of the United States for tourists because of its many fun and interesting places to visit such as awe-inspiring skyscrapers, lakefronts, beaches, bars, and clubs among others. Chicago is one of the top Midwest cities that several people are moving to from cities like Houston, New York, Boston, Atlanta, Cleveland, Detroit, and St. Louis among others. If you plan to move to Chicago, you can also find movers in Chicago who can get the job done for you in the best way possible.
Best Neighborhoods in Chicago, IL
Before we look at the unique things and fun places to be when you move or visit Chicago, let us take a look at the best neighborhoods in Chicago. Although, the choices of the best places one can reside in Chicago can vary depending on a matter of preference as this is subjective and there are over 200 neighborhoods you can live in Chicago. But nevertheless, we will still take a look at some of the top cities you can live or visit in Chicago.
Lincoln Park: Lincoln Park is one safe place you can live in Chicago and it is often regarded as "Chicago's first neighborhood to move to" because there are a whole lot of things to do in Lincoln Park. There are lots of sports bars, a free zoo, lakes, and easy transportation for newcomers. Due to the high influx of people into this part of Chicago, rent apartment costs are on the high side when compared to what is obtainable in other cities in Chicago.
Wicker Park: Wicker Park is one of the best neighborhoods for young adults and is fast becoming a "hipster mecca" around Chicago. It is home to lots of great restaurants, and luxury grocery stores, and the means of transportation across town is excellent. It offers a unique flavor that you might not get elsewhere because of its "Brooklyn" feel.
Gold Coast/Old Town: Both Gold Coast and Old Town are popular cities in Chicago and they are ideal location as it is near downtown and also close to the lake. In addition to this, it is home to plenty of nifty restaurants, and shops, it is close to the freeway, with plenty of breathtaking high-rise buildings, and also has a good transportation system.
Unique Things and Places to Visit in Chicago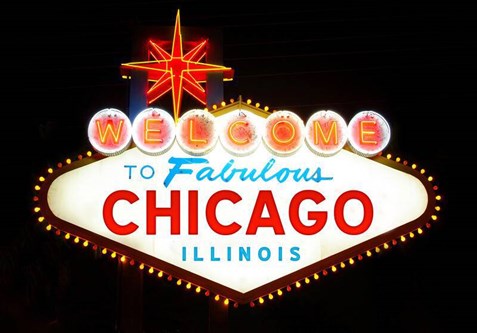 There are lots of exciting things and places to visit when you move or visit Chicago. We will take a look at some of these unique things.
1. Art Institute of Chicago: Aside from Paris, the Art Institute of Chicago boasts of the largest collection of impressionist and post-impressionist paintings with over 30 paintings by Monet, van Gogh, Cezanne, and Toulouse-Lautrec. For those who love modern arts, there are modern design and architecture design collections from artists such as Frank Lloyd Wright, Le Corbusier with several models and drawings. The Art Institute also houses other ancient Greek, Roman, and Etruscan artifacts, from pottery to coins, glass, jewelry, and mosaics among others.
2. Skydeck: The Skydeck is a 442-meter Willis Tower that was the world's tallest building for 25 years, and it still ranks among the top 25 tallest buildings in the world. With your Skydeck experience ticket, you can enjoy skipping the line and speeding up to the Skydeck as far as above 412.4 meters on the west side of the loop. On the route to the elevator, there's a moving showcasing the 45-year history of the Willis Tower and Chicago's other architectural wonders. The scene is a real delight to behold and you will never have a dull moment navigating through the Skydeck.
3. Millennium Park: The Millennium Park was created to usher in the new millennium, it is located in Grant Park and has since emerged as the most popular tourist attraction in the Midwest. Millennium Park has spellbinding architecture, bold public art, and other wonderful sceneries such as the world's largest green roof, McDonald's Cycle Center, and 11,000 capacity band-shell as conceived by Frank Gehry. Millennium Park is an exciting place to be as it features several concerts by top recording artists and Chicago Symphony Orchestra from spring to autumn.
4. Chicago Cultural Center: The Chicago Cultural Center used to be the Chicago Public Library. However, in 1991 this Neoclassical building in the loop became the first free municipal cultural center in The United States of America. There are over 1,000 programs and exhibitions that take place here every year and a lot of people come from different places across the globe to come and have fun and interact with people with diverse cultures. At the Chicago Cultural Center, you can enjoy theatre, music, dance, film screening, lectures, and other family-oriented events.
5. Buckingham Fountain: The Buckingham Fountain is located at the center of Grant Park, between the South rose Gardens and ornament North. The Buckingham Fountain is one of the largest fountains in the world, with close to 200 jets, standing almost eight meters tall, and with a pool measuring up to 85 meters across. It is an allegory for Lake Michigan and has four pairs of sea horses which represent the states of Wisconsin, Illinois, Indiana, and Michigan. At every point in time, there are 5,700,000 liters of water in the Buckingham Fountain, the scene is a great deal that will surely be worth your time.
Aside from the places listed above, there are other places you must visit if you live in Chicago or if you go on holiday to Chicago, these places include Lakefront Trail, Museum of Science and Industry, Garfield Park Conservatory, Magnificent Mile, and Shedd Aquarium among other places.
Whether you plan to move permanently move to Chicago or just visit on holiday, there are lots of things you can do and places you can go for sightseeing and you will be amazed at the scenes. If you plan to move permanently, you can browse online to get movers in Chicago who can help you with the entire relocation process.
Getting around Chicago
1. Bus and Trains
Moving around in Chicago doesn't really necessitate you to own a car. However, there is an effective and convenient system of buses and elevated trains (referred to as the "L") known as the Chicago Transit Authority. Riding in trains is at $2.25 and buses at $2.00 per ride. Although payment by cash when boarding is acceptable, most residents prefer to use the Ventra card as convenient. You can make payment using the card by taping it on the circle on the turnstile located at the entrance to the trains or right beside the driver on the bus. This will deduct the fare from your account automatically.  
2. Biking
The majority of Chicago residents prefer getting around town on a bike since it is way faster than walking and presents a more flexible option than the CTA above. You will find bike lanes outlined on most of the streets, but you still need to be careful when riding a bike in traffic city areas. You can choose to blend your journey by taking your bike with you on a train or bus as allowed. Biking in Chicago is a very popular thing that many rental locations are established by Divvy, a new bike-sharing company. You can either pay per ride or purchase a membership. 
3. Cabs
Hailing taxis in most areas in Chicago is easy, and they are required by law to accept payment via debit and credit cards. The taxi experience has seen a significant change through smartphone apps like Uber and Hailo. Download any of the apps to your phone and schedule a pickup by cab with just the touch of a phone screen. You will find these apps significantly useful when you are in neighborhoods that experience less traffic and poor weather. You won't have any reason to stand in the rain to hail a cab again. 
4. Rideshare
Perhaps you enjoy riding in a car, but riding to your destinations seems too expensive for you. With new smartphone apps such as UberX, left, SideCar, etc., you can connect with a citizen driver who drives you to your destination and charges a fraction of the cost. The downside, however, is that there are not many rideshare drivers available on the road like cabs. 
5. Car Sharing
Car sharing is a nice option if you don't plan to own a car but still want to enjoy driving a car. You can get such services available with companies like Getaround, Turo, and Zipcar. They all offer hourly or daily car rental on-demand.  
Things you need to know about applying for a Visa
You definitely know that the US visa policies are very strict. There are differences between immigrant and non-immigrant visas. You must first understand the category you fall into before you begin your visa application process because the forms to be filled are different. Note that you are required to arrange an interview with the United States embassy or consulate in your country of origin no matter the type of visa you plan to apply for. 
Make sure you appear at the interview with a valid passport, the visa application form correctly and completely filled out, and a passport photograph. Further documents may be required depending on the type of visa you are applying for, Also, the United States embassy or consulate in your country of origin might require you to get a physician to examine you before the interview. For further information, kindly check the United States Department of State and our others Guides on relocating to the United States of America.
What is the Type of Visa you need?
The immigrant visa is what ex-pats planning to stay in the USA for unknown years need to apply for. You need to be sponsored by a United States citizen or a legal resident like a family member who is a permanent citizen or a future employer before you can be qualified for one. Expats planning a temporary visit in the USA need to apply for a non-immigrant visa. Kindly visit the United States Citizenship and Immigration Services to get a list of non-immigrant visas. Immediately you locate the visa that applies to you; the menu to the left contains all the detailed information about it.   
Moving Operations in Chicago
The city of Chicago, unlike many other cities, prohibits the parking of moving containers on the city streets. You may need to have a rethink if you plan to relocate using a freight trailer or moving container. You can only hire a local moving company or get a rental truck to move your belongings from the freight terminal into the city. A parking permit will also be required before you can park a moving truck. Usually, all the necessary permits will be filed by your moving company, but if you are a DIY-er. You should prepare for all these.
Finally, a proof of insurance may be required by the management of the fancy apartment building you are moving into from your mover in advance. Make sure the moving company provides their insurance information on a moving day.  
Get Ready to Move to Chicago
Just as you know, relocating to Chicago comes with great excitement after knowing about its sports, food, traditions, cultures, how to get around, and so on. You can easily fall in love with the city despite the traffic, cold, and real estate problems. However, you definitely don't want to move into a city without knowing much about it.
Proper advance research will get you ready emotionally, mentally, and financially about the upcoming moving expectations. Alongside carrying out research on the city, you will also find things more convenient when you find a moving company that can help you move there. During your research, seek more than the moving prices. Figure out their professionalism, services, experience, and reviews in order to prevent yourself from running into any problem on the day of your move. 
Frequently Asked Questions 
Is the cost of living affordable in Chicago?
It used to be much more expensive to live in Chicago than in almost any other city. But, nowadays, an individual can live comfortably on a salary of around $60,000 or so. Families will, of course, need more than that, but it's still reasonable when compared with other cities of similar size.
What is considered "Chicagoland?"
It all depends on who you ask. Most people will tell you that it's Chicago and all of the suburbs around it in Northeastern Illinois. There are some people who will be really generous with their definition of Chicagoland, however; they may also include the Southeast corner of Wisconsin and the Northwest corner of Indiana, as well.
Why is Chicago "The City of the Big Shoulders?"
Chicago has a ton of nicknames. Many people still call it the Windy City, due to the storms that blow through the metropolitan area throughout the year.
In the past, it was called The City of the Big Shoulders because it used to have immense significance during the Industrial Revolution and the age of manufacturing in the United States. While it's still an important city, its significance has decreased and not many people call it that anymore.
What does moving to Chicago feel like?
Chicago is the largest city in the Midwest and is very clean compared to New York and very nice compared to Los Angeles. Despite these, the city is still humble. Public transportation is simple; there are good jobs and much diversity. This is why moving to Chicago is a beautiful option to consider to those planning to move.  
What is the income requirement to live in Chicago?
For instance, a household income of $115,400 will be required to secure a 2-bedroom rental in The Loop, which goes for an average of $2,885, and the average household income is just $88,756. This implies that the average household in the Loop will be spending about forty percent (40%) of their income on rent.  
Is living in Chicago expensive?
Savills Studley, a real estate firm based in New York, reported that Chicago was ranked 14th on the list of the most costly place to live and work in the universe. It estimated the costs for a single person to live and work at $44,700 annually, a 10% increase to the value 5 years ago.  
What street is the most dangerous in Chicago?
Garfield Park. On the West side of Chicago at the 4400 blocks of West Monroe lays a residential street of 2-story buildings, a daycare, and senior citizens. It is also the most dangerous block in the city as of 2016, commonly known for shootings, heroin, and murder.  
Is it safe at night in Chicago?
Downtown Chicago is the safest than the majority of downtown areas because there are many pedestrians even at night. However, there might be some dark alleys that may not be safe for lone walkers around 3 a.m., just like in most big cities. Although there are unsafe places in Chicago, downtown is pretty much safe. 
Which is the bad side of Chicago?
The West and the South sides of Chicago city experience the most activities of the gang as well as violent crimes. Generally, you get exposed to danger the more you go deep into the South and West of the city. With that, a few numbers of neighborhoods in the South and West of Chicago has greatly enjoyed gentrification benefit.  
Which is better between Chicago and Los Angeles?
There are much better urban parks in Chicago, while much better suburban parks are located in LA. Urban Architecture in Chicago is better, while suburban architecture in Los Angeles is also good. Both places are attractive to tourists, but Chicago allows for more walking, so you still enjoy it despite the involvement. 
Is Chicago less expensive than California?
Fortunately, the cost of living in Chicago, IL, is -26.2% lesser than in LA. To keep your present standard of living, you would have to earn a monthly income of $44,258. Chicago, IL employers, generally pay -5.8% less than LA, CA employers. 
What city experiences the most crime rate in Chicago?
By 2010, the homicide rate in Chicago had passed that of Los Angeles at 16.01 per 100,000 and has passed double of New York City's at 7.0 per 100,000 in the same year. Chicago's homicide rate at the end of 2015 increased to 18.6 per 100,000.  
Is downtown Chicago very dangerous?
Downtown Chicago is very safe. You don't want to know how large Chicago is. There are many poor and undereducated places where crime experience is on the high side but they remain in those places without affecting downtown and other nice, safe neighborhoods. 
What is Chicago popularly known for?
Chicago is known for some of the following: Maxwell Street Polish Sausage, Chicago-style hot dogs, jazz music, Al Capone-like 1920s gangsters, and Chicago-style pizza. There are beautiful architecture like museums, Sears Tower, and other loyal sport sports, in Chicago. 
Is Chicago a safe place in 2020?
Tourists are generally safe in Chicago, although there are some neighborhoods that you need to avoid. Stay away from neighborhoods commonly known for gang and violent activities, and be sure to prevent yourself appropriately. 
What made Chicago develop so quickly?
Chicago obtained its first telegraph and railroad in 1848. The means of selling crops were quickly transformed by two innovations, which include wheat grading standards by the Board of Trade as well as grain elevators. Chicago became the world's largest grain port by 1854, and its residents at that time increased to over 30,000, many of which are European immigrants. 
Conclusion
Chicago is a fantastic city, and there are all sorts of things that you can do and enjoy whether you're just visiting or you're moving there for good. Look around online or just take a trip around the city and you're sure to find all sorts of things to have fun with!