Best Platform to Find Roommate for Your Move
Do you need a roommate to help you in splitting the expensive cost of renting and financing an apartment in New York while planning your move? This post will give some clues to go about it. Getting one can be as easier as you think; surprisingly, there are many people out there looking for someone like you.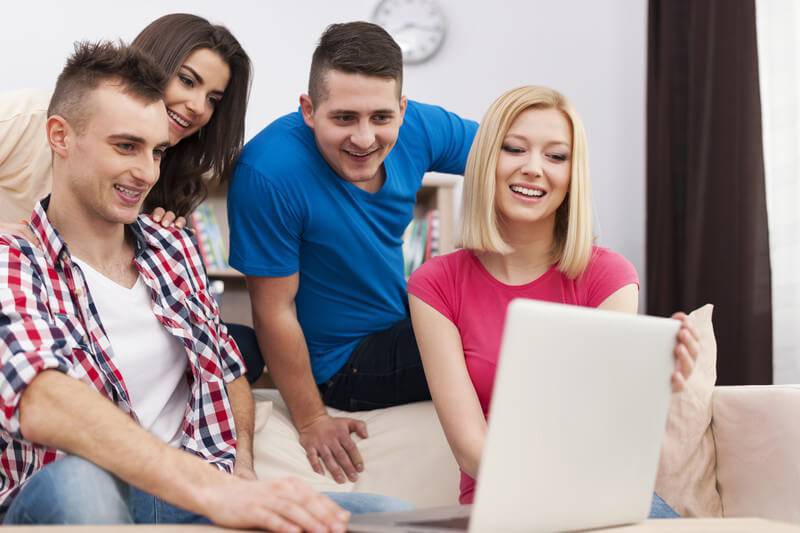 Do you need a roommate to help you in splitting the expensive cost of renting and financing an apartment in New York while planning your move? This post will give some clues to go about it. Getting one can be as easier as you think; surprisingly, there are many people out there looking for someone like you. Most people find it difficult to bear the cost of renting an apartment, especially in the city. The current economic situation in the country makes buying a home difficult for young lads.
If you are looking for a way to reduce your moving cost, finding a roommate for your move is one of the best ways to go. Once you are two to bear the cost of renting an apartment and financing other utility bills in the new home, the burden of spending most of your earnings on moving is drastically reduced.
iMoving.com, in its quest to ensure readers get the required help they need regarding their moves and settlement, had carried out series of research to come up with a particular platform that had stood out in matching roommates without stress. This post takes a look at how this platform works and to get the best out of it. Relax, as we share the tips with you.
General Tips for Finding a Perfect Roommate in New York City
To afford to live in New York City, you may need a roommate unless you are lucky enough to own space to yourself or you are staying with a family member. A bad roommate can make life miserable for you as you probably know. Having a good roommate like family with whom you can share things, like meals and throwing parties together can make your life better on the other hand. There are many things you can do to widen your chance of making a perfect match you can live with.
To get a perfect roommate, you should ask your prospective roommates the following questions: 
What do you do for a Living?
You can learn a lot about a person by their job. Find out if they are into law gig, doing some late-night bartending or 9 am – 5 pm office work. To have an idea of what his or her day-to-day activities are like, you will need to find out exactly what they do to make ends meet (except they do not have a daily activity at all). You will be adding stress to your life by settling for a potential roommate that is ready to quit their job or is stressed out by it; so, how they talk about their job should give you some clues to know them to some extent.
Do you get along with your Previous Roommates?
Provided your potential roommate has any previous roommates, asking them whether they have a good relationship with them is one of the best questions to ask. If their co-tenancy ended awfully or in bad terms or they have a poor relationship, then you should consider it a red flag. You might not get the whole story as people often tend to overlook their own poor contributions as a roommate, so you need not dig further but rather study how they reference their past roommate whether it is mainly on negativity. They at least own a part of the blame if all the roommates they've had in the past are all bad.
How much can you spend on Rent?
Remember, you are looking for a way to share your financial burden with someone. It is worth stepping beyond line asking this question since you will be living together and splitting some major expenses, even though it can be awkward asking a finance-related question from someone you barely know.
To determine if you have the same realistic mind, asking a potential roommate about their financial capabilities will be the right step. A potential roommate who will be stretching themselves beyond the limit to pay their monthly rent is not what you want, so this question will be very useful as you are looking for a roommate to occupy an empty room in your current home.
How often do you do your Dishes?
One of the bases that trigger misunderstanding between roommates are different approaches to cleaning. Asking if a potential roommate is a clean person, in general, could earn you a fake response compared to asking them how often they do their dishes to know if you both have the same cleaning approach which could get you a more honest response.
Someone who finds it difficult to do their dishes regularly could find it difficult to create time to clean the bathroom two times in a month at the least; so, finding out their approaches to the cleanliness of shared space is important.  
Are you in a relationship and will your Partner be sleeping over regularly?
Having a roommate whose partner stays over almost all time could be worrisome even though sharing an apartment with someone who is in a relationship is perfectly normal. Having someone whom you didn't sign up to live with, staying in your home without paying any part of the expenses could be so frustrating, even if they do pay part of the higher utility costs. If your roommate says they often sleep out, you will get to have a clue on what their relationship might be all about.
Do you smoke or do Drugs?
Two of the worst offenses that can easily drive a wedge in your co-tenancy relationship is illegal drug and substance use. Finding out if your potential roommate is a smoker who doesn't think it's a big deal to smoke inside or have another approach to drug use than you do should be one of the things you do even though not all substance use is equal. While getting to know each other, it is wise to clearly discuss this particular topic with your roommate before you sign a lease together. 
Do you have any Pets or plans to get a Pet?
Not everyone likes living with animals although it is great. If you have any allergies, or you have your own pet, ensure you discuss and agree on pets and the possibility of pets. Ask your potential roommate about their routine with their pet and if there is any expectation from you in terms of helping him or her in the case of a pet.  
Do you sleep early or late?
You will also need to know if your potential roommate is the type that goes to bed early or the type that plays music till they fall asleep, or perhaps those who love to have perfect silence at exactly 9 pm. This will surely affect you even though there is no rule that says roommates must go to sleep and wake up at the same time. To determine if your lifestyle is a good match, you might want to touch on this as it is important.
What's your Policy on Guests?
Will you be okay if your potential roommates have friends over for an occasional, get-togethers, or more frequent visits? Will they be okay if you do the same? Having family members or friends who come over frequently may be where conflicts begin to ensue between you and your roommate just like having a partner who stays over most of the time. Determining together how long guests can stay in your home could be a good idea to start with. Communication around who visits, when, and how frequent the visits will be should be observed.
What's your Ideal Roommate Situation like?
While other roommates are perfectly ok with being just an acquaintance, some roommates like to be best friends with their housemates. Ask your potential roommate for their thoughts on the ideal roommate situation they like after you might have thought about yours. It would be bad to move in with someone who only wants to remain a roommate when you were hoping to be friends or the other way round; hence, it would be nice to have compatible expectations on this ground.
From how they like to spend their leisure time, you can learn a lot about someone. Will your potential roommate be at home playing video games or out partying all weekend and how does it go with your preferred weekend plans? You will get to have some clue about how they like to live their lives in general apart from finding out what they enjoy doing.  
The Best Roommate Platform in New York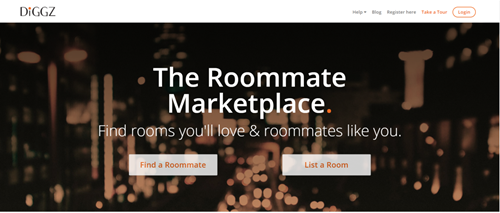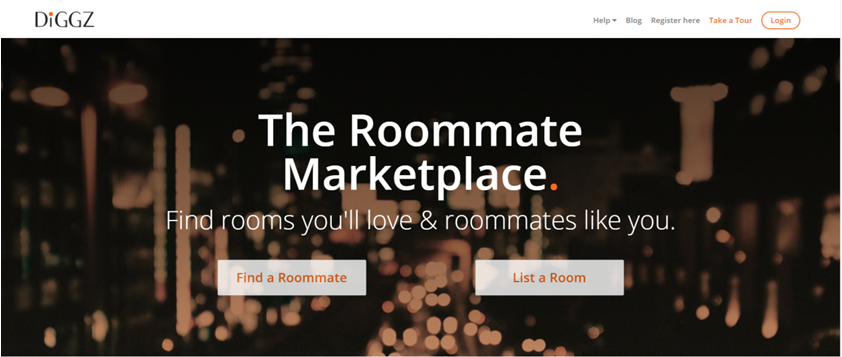 We had researched more than top 10 roommate matching platforms in New York City and came up with the best one that had stood the test of time overtimes.  A New York-based site that helps you find a roommate by using an algorithm to match you with people who perfectly fit your search criteria is Diggz. The site can help you find a roommate or room in big cities as it covers Austin, Atlanta, Boston, Washington DC, Baltimore, Dallas, Houston, San Francisco, New York, Miami, and Los Angeles. It will be of great advantage to make use of quality matches if you are in one of those locations.
Your sleeping habits, an affinity for partying, and other factors that could be a source of conflict between you and your potential roommate are part of the criteria Diggz would use to narrow down your search. The site is free to use and will show you plenty of potential roommates that perfectly match your criteria after getting good details of who you are and the type of roommate you are looking for.  
Website:  https://www.diggz.co  
How to Find a Roommate on Diggz
It is a mix of luck and common sense to find a food roommate on Diggz. Below are 8 tips for finding a roommate on Diggz that you can follow if you are thinking of trying it yourself: 
1. Know what you're looking for in a roommate
The Diggz housing section, just like the world, is full of all different kinds of people. Finding out what your deal breakers might be as well as the kind of person you would like to live with should all be the criteria you use to narrow down your search.
Someone who has a similar lifestyle, similar age, or same gender is probably the category of people you only want to live with. Living with someone who has a pet might not be good for your allergies as discussed earlier. Come up with whatever the criteria are to define your ideal roommate before you start the search in order to be able to identify a prospective roommate with the most potential.
2. Set up an email account just for the roommate search
Do not use your personal email for your roommate's search as you wouldn't give it out to just anybody. To help you stay organized while keeping your information secure, create a new email account that you can use mainly for Diggz. You can decide on whether to share your phone number, email address or other personal details when you exchanged a few messages. Using a tool like Google's voice to create a free and alternate phone number to use in the beginning is advisable so as to secure your personal phone number.
3. Respond to posts, but publish your own too
There is a risk that your perfect roommate is browsing through posts on Diggz just like you are also doing. Creating your own profile revealing who you are and the type of roommate you are looking is advisable. Many roommates find each other on Diggz and from there hunt for an apartment together, so it is not necessary to have a lead on a good rental or have a spare room to fill. To reduce the number of irrelevant responses you receive, be clear on your preferred location, your budget and any other specifics you are looking for in a roommate. Either way, you are bound to receive several responses; you just might be able to reduce it.
4. Be smart with scams
Scammers do tend to increase on platforms like this and while the site is moderated and it doesn't seem that scams are a major problem there, it's always good to stay vigilant. If something seems too good to be true, it is advisable to trust your gut most importantly while searching for roommates through posts as the majority of the posts and responses to your own post can be from scammers. Posts that are riddled with errors or that are incomplete should be avoided and before meeting a potential roommate, do not by any means or reason exchange funds, even if they are offering to send money to you.
Consider any response to your post that agrees to move forward with you without requesting further information a red flag. You should have no problem fishing out scammers as long as you stay smart and aware of people who are trying to scam you on Diggz. 
5. Ask potential roommates to friend you on social media
You will get to know if you have any friends in common with your potential roommate when you connect on social media as it is a good way to get a better understanding of who a person is. Check out how they interact with people and what sort of things they post by browsing through a potential roommate's page. On sites like Twitter and Facebook, you can still get to understand a lot about a person by who they are even though, to some level, most people moderate their social media presence.
6. Meet up with a potential roommate before signing a lease
Before meeting a person, do not sign any legal document that could bind you to live with them. When it comes to choosing someone you are going to share an apartment with, it is better to play safe than sorry, as people are not always the same as the character you see online. Bring a friend along with you when you agree to meet the potential roommate at a coffee or dinner shop. You may want also to bring a friend along with you if you are going to see an apartment for rent somewhere.
Questions like how good they like to keep their space, what their lifestyle is like and others that might show whether they are a perfect fit for you should be asked when presented with the opportunity of this first meet. This is a step you definitely don't want to skip as once you signed the lease, there will be no going back. 
7. Have an open conversation about finances
Taking chances on whether your roommate can afford half of the expenses is not a good way to start as living with a roommate means sharing some huge costs, even though talking about money with someone you just met can be so difficult. How you think the sharing aspect would be and what you are both comfortable spending should be discussed.
Determine whether to split grocery costs or just buy your own food each and whether one person will pay the utilities while the other person pays them later. This discussion may be kind of awkward at the moment, but it is better now than later. Whatever you decide, make sure you have it written down as an agreement between you two. 
8. Always trust your gut
You can totally find both good and bad roommates on Diggz. It is up to you and your best judgment to decide on whom you end up with as your roommate, as only you know what you can put; so, avoid moving further once you notice something seems off aside from scam so you can live peacefully with whosoever you choose as your roommate. If your gut is telling you to back out from any potential roommate, just do it, you do not need to come up with any excuse or justify yourself to someone. 
Conclusion
Finding a perfect roommate to ease your move requires techniques and at the right place. There are thousands of roommate finders out there, but only a few can be trusted to give you what you want. Out of the few trusted platforms is Diggz. This post has discussed all you need to know about the platform. Follow the steps and thank me later.