Key Responsibilities To Know When You Move Cross-Country
Preparing for a cross-country move has a lot of details. By creating a moving checklist, you can ensure that you don't forget anything essential to moving.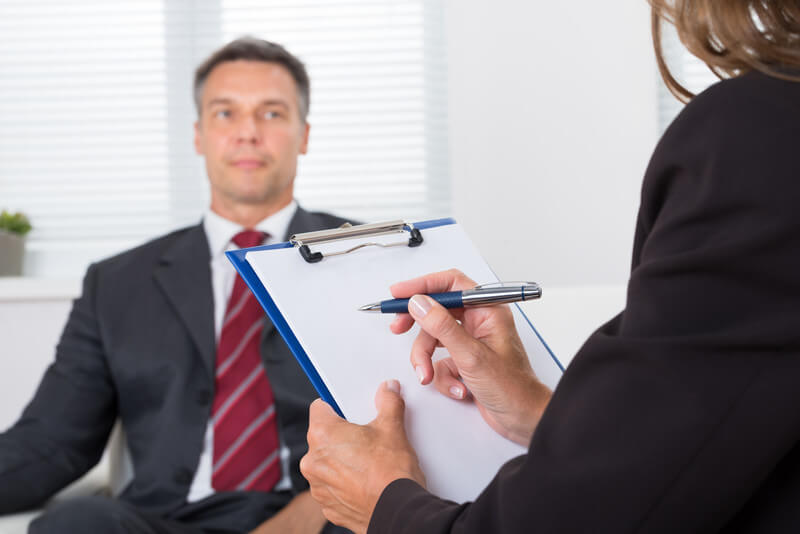 Anyone preparing to move cross-country must take care of key responsibilities in addition to the actual moving process. There are many details to attend to before and after your move, from canceling utilities to forwarding mail and changing your driver's license.
While long-haul moves are complex endeavors that entail a lot of work, with the help of cross-country moving companies, it's possible to make your move as smooth and seamless as possible so that you can take care of the following responsibilities.
How to Organize Cross-Country Moving Responsibilities
The first step to organizing all of the cross-country moving responsibilities that need to be completed is to make a moving checklist. This will help you keep track of when different tasks need to be completed so that you don't forget anything. This moving checklist should include:
When to start packing
When to notify your employer of your pending move
When to schedule the move with the moving company
Items you will need to have with you during the move
What to do with your pet during the move
When to cancel your current utility services and set up new ones
Packing materials needed
In addition to these details, you may also want to include information about how to change your address with the United States Postal Service, how to update your driver's license and vehicle registration information, and what to do with subscriptions and memberships you may have.
Find Cross-Country Movers
Once your moving checklist is complete, it's time to start crossing things off. To make it easier to get all of the tasks completed and give you better peace of mind during the move, it is recommended to find cross-country movers that can assist with the moving process.
With reputable cross-country movers to assist you with the process, you can focus on tasks that movers can't complete for you, such as changing your driver's license information, canceling utilities, and getting rid of items you don't need for the move.
Canceling Utilities
Canceling utility services will be an essential responsibility before completing a cross-country move. Utility services require at least two weeks' notice to cancel, so make sure to start the process as soon as possible.
In addition to canceling your service, you will also need to set up new utility services in your new location. This includes setting up electricity, gas, water, and trash/recycling services.
It's important to remember that different locations may have different utility providers, so make sure to do your research in advance to save time and hassle.
Forwarding Mail
Another important responsibility when moving cross-country is forwarding your mail. To ensure that you continue to receive mail during the move, it's important to start the forwarding process as soon as possible.
You can start the process by visiting the United States Postal Service website and filling out a change of address form. This will forward all mail to your new address for a period of six months.
You can also choose to have your mail forwarded for a more extended period of time or indefinitely, but it will cost more money.
Getting Rid of Unwanted Items
To lower the cost of long-distance moving companies, it is always a good idea to get rid of items that you don't need to take with you on the move. This could include old clothes, furniture that is no longer used, or items in bad condition.
Remember that cross-country movers typically charge by the weight of the items being moved and the distance traveled. So while you may not be able to change how far your new location is from your current one, you can lessen the load and save money on the overall weight of your items.
If you are unsure about how much a long-distance moving company will charge to transport your items long distance, don't hesitate to use a reliable online moving cost calculator.
Finalizing Details
A few final details need to be finalized before completing a cross-country move.
This includes organizing a utility hookup date at the new location, getting new car insurance, and confirming the moving dates with the full-service movers.
It's also important to remember to pack an essentials box for the first few days after arriving at your new home. This box should include items such as toiletries, a change of clothes, and a kitchen set-up.
Frequently Asked Questions
Do cross-country movers provide packing materials?
Cross-country moving companies typically offer services that help load, transport, and unload your items. Generally, the packing and packing materials are left up to you. However, some moving companies may assist with packing and providing packing materials for an additional fee - especially for items that are large, bulky, or need special care.
What is the average cost of a cross-country move?
The cost of a cross-country move can vary significantly depending on the size and weight of your items, as well as the distance of your move. The national average of a cross-country move can be anywhere between $4,000 to $9,000 depending on the size of your home.
What time of year is best to move cross-country?
The time of year you move can affect the overall cost of your move. The most popular times to move are during the summer and fall when the weather is favorable for loading, driving, and unloading.
However, moving during these times can be more expensive due to the demand. If you are flexible with your timing, it may be wise to consider moving during the winter or spring when prices are lower.
Cross-Country Movers Make Your Move Easy
A cross-country move can be a daunting task, but it can be a breeze with the help of a qualified long-distance moving company. By following these simple tips, you can ensure that your move goes as smoothly as possible and that you have time to take care of all of the responsibilities associated with moving long-distance.