8 Smart Tips for Avoiding Moving Scams
The whole process of moving to a new place can seem overwhelming and stressful, especially when you're picking up your life and moving it elsewhere. When you're getting ready for a big move, you are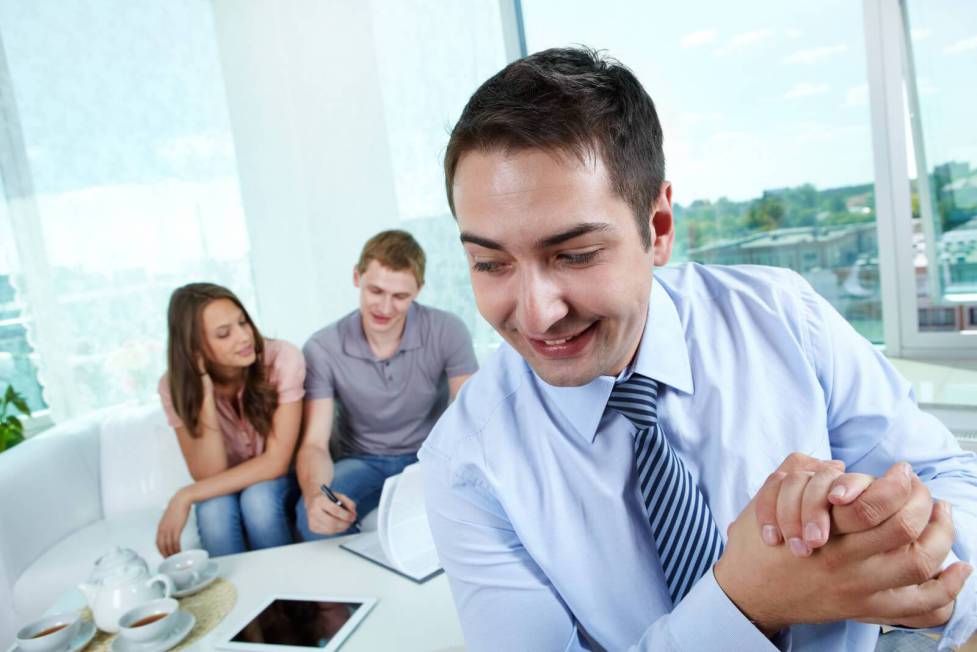 The whole process of moving to a new place can seem overwhelming and stressful, especially when you're picking up your life and moving it elsewhere. When you're getting ready for a big move, you are going to find that there are a lot of different things that you need to think about.
One of the biggest concerns is that now with the internet, there are a lot of ways that you can get scammed by "moving companies" that are not legitimate. These scammers come in a number of varieties, so how are you supposed to know who is actually going to take care of your move and who is just looking for your money?
While there's no absolute, surefire way to know what companies are legitimate and which ones are not, there are definitely some indicators that can give you a heads up.
Here are 8 of the things that you're going to want to consider when you're trying to determine whether or not you're dealing with a scam company.
1. Keep an Eye Out for Fake Credentials
There are not a lot of credentials out there when you start looking at moving and storage options for your big move. Many times, scam companies will make up credentials to make themselves sound legitimate.
In short, there are two credentials that you want to look for when you're looking for legit companies: the American Moving and Storage Association and Better Business Bureau. If the company has high ratings and/or certifications from these entities, then they are definitely legitimate and you can go with them for your move.
2. Talk with Friends and Family Members About Who They've Used
One of the best ways to avoid scams is to talk to others about what companies they have used for moving services in the past. Many people will tell you about their thoughts regarding the moving companies that they have used, chatting with you about what they liked, what they didn't like, and how they wanted to try and accomplish their goals. You can hear about the options that will work best and help you to make some solid choices.
3. Use a Reputable Website to Connect with Moving Professionals
When you use a reputable site like iMoving.com, you will find that there are a lot of pluses to the whole thing. One of the best things is that these reputable sites put a lot of time and effort into ensuring that the companies that they recommend are legitimate local moving companies that do what they say that they are going to do.
There is so much that needs to be done during a move, and everyone has different needs. So, if you use a reputable website, you can actually look at everything that is available, seek out what you need to get, and make sure that, in the long run, you're going to get some solid value and that you're with a good company. 
4. Be Concerned If the Cost of Moving is Way Off of the Mark
Moving is a pretty pricey thing. Local moves can be relatively cheap – a couple of hundred dollars will usually cover everything that needs to be taken care of. But, long-distance moves definitely cost a lot more – estimates average somewhere between $1200 and $1800 depending on where you are moving, what you're moving and how long it's going to take to deal with everything.
If a company lowballs the cost –for example, saying that a cross-country move is only going to cost a couple of hundred dollars – you definitely want to avoid them because they're likely just looking to get some money out of you without doing the work. Also, keep an eye out for overestimates as well.
5. Don't Agree to an Unusually Large Deposit for Your Move
While many moving companies will require some sort of deposit, it's usually no more than 5% of the initial move estimate – almost all of the companies that we at iMoving.com work with only require a small deposit in order to hold your date and do what they need in order to get you scheduled as needed.
Talk with the company about your deposit and make sure that it seems like a fair number. You should be especially concerned if you see that they want the entire move as a deposit, or even half of the estimate – steer clear and go with a more reputable company in order to get everything worked out.
6. Watch Out If The Contract is Incomplete or Doesn't Make Sense
Many times, moving companies that are not legitimate will send you a blank document, or one that doesn't make a lot of sense in relation to the move that you have been considering. If so, then you may be looking at just another scam - they probably threw it together hoping that people wouldn't read it and wouldn't pay attention. Be sure that you look the entire thing over and see what they're saying in the contract before making any sort of decision.
7. Does the Company Have a Name or Do They Go By a Generic Name?
What's in a name? A lot, especially if you're looking at a moving company. If they only appear to be called "movers" or "moving companies" without any other sort of name, it's likely that they are a scam.
You want to be sure that you are able to look the company up, by name, so that you can see ratings and such. If you can't find them on the web or via any other fashion, then they should also be something that you are going to want to avoid. It makes more sense and you can know that you aren't going to lose money on whatever you're trying to do.
8. If They Don't Offer to do an In-House Estimate, Steer Clear
Moving companies will, more often than not, offer to do an in-home estimate for your move, especially if it's a long-distance move. If they don't offer at first, be sure that you say something. If they refuse, say it's not necessary, or just tell you that it'll be a number or flat rate, then you may want to avoid hiring them. Not only could it be a scam, but you don't want to get low-balled (like we mentioned above) or end up paying too much after you were told a certain estimate.
Be sure to have a mover them come in and take a look, especially with a long-distance move, so that you can get a true estimate (use a moving cost calculator) of how much that you're going to have to spend in order to make sure that your move goes as you plan it to.
Above all else, do your research. We have plenty of suggestions here at iMoving.com, and we can help you to find legitimate, trustworthy moving companies that can assist you with everything that you may need here.
Look around as much as you can so that you can learn as much as possible and, when you work out what is necessary here, you can figure out the details and know that you've got some options that will make sense for what you need to do and how you want to get ahead of everything.