2021 Guides :
The Best 5 Moving Truck Rental Companies of 2020
When it comes to moving, you might not know how many boxes you're going to need, or how long packing everything is going to take, or how many times you'll misplace the packing tape. But one thing is for sure: you're going to need a big truck.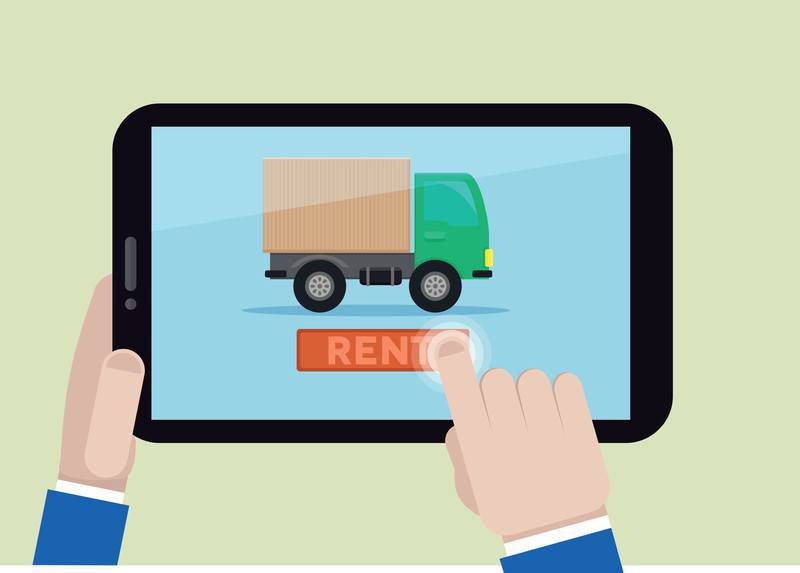 When it comes to moving, you might not know how many boxes you're going to need, or how long packing everything is going to take, or how many times you'll misplace the packing tape. But one thing is for sure: you're going to need a big truck.
Getting your stuff from one place to another might seem like the easiest part, but it can be more difficult than it seems, especially if you are moving across the country or to a different state, with routes, rules, and regulations that you might not be aware of.
On the other hand cross country moving companies will have the know-how that you're missing, not to mention a really big truck.
If you need all of the above and more for your next big move, know exactly the best 5 moving truck rental companies to help you get the job done.
What is the best rental truck company for moving?
A truck is more than just a truck when it's hauling all of your most valuable possessions.
Rental truck companies might seem like a dime a dozen, but there are a few that stand apart from the rest. Whether you're looking for the most budget-friendly, versatile, best for local moves, or cross country ones, these top 5 rental truck companies will not disappoint.
U-Haul
For as prevalent and successful as U-Haul has been for years, many people might just assume they're the only rental truck company around. While there are other choices, U-Haul is always the best overall pick, so it's no surprise you thought of them first.
U-Haul has more than 3 truck sizes available, one-way rentals, and more than 20,000 locations. They will always get the job done quickly and reliably, certainly better than your brother-in-law's pickup truck could have done.
Budget
Naturally, you're drawn to Budget truck rental company because of its name; we all want to move on a budget. That's why this company is truly the best in your wallet. They also have one-way services available, however, Budget offers few truck sizes and more add-on fees. After hidden takes and fees, you end up paying the same as you would with any other quality rental truck company, and the Budget is still a reliable name you can trust.
Enterprise
The best rental truck company to use for local moves is Enterprise because they offer a certain amount of free mileage when moving locally. They also offer more than 3 truck sizes to move even the biggest homes and are available in the US and Canada. Just don't expect any one-way services because Enterprise does not offer them.
Penske
No two movers are the same; that's why Penske believes in versatility. They have something to fit every type of mover including a variety of truck styles, a variety of accepted insurance, multiple discounts, and Penske promises to keep newer trucks than the competition.
Home Depot
For some, Home Depot's rental truck company might come as a big surprise. Whoever knew this classic hardware store also tackles moving? Home Depot's rental truck moving company is so highly preferred because they offer free mileage for local movers, more than 3 truck sizes, and one-way rentals; not to mention they can be hired hourly, and for the best price.
What to look for in a moving truck company?
If you find yourself liking all of the moving truck rental companies in your area, you might be wondering how to narrow down your choices.
Before you hire a truck rental company for your big move, check these boxes off your list, and make sure they have the following:
License and insurance
Don't let these go overlooked, and don't assume that because they're 'professionals' that they have them. Make sure you verify their license and insurance for yourself, with your own two eyes.
Positive reviews
If there's one thing everyone knows about reviews, it's that people only leave them for really good or really bad experiences- let's hope the rental truck company you choose has all the good ones. Realistically, however, even if the rental company has a few bad reviews, make sure they aren't serious, concerning, or repeatable issues.
A good track record
The only thing better than positive reviews is a good track record. That means if you can't find many positive reviews, you can at least trust in their track record. Look to see that the company has been open for a few years and that nothing catastrophic has occurred within that time. Catastrophic just won't cut it; after this move, you just don't need any more stress in your life.
Reliable rates
There's nothing more frustrating than seeing one rate online, hearing another rate over the phone, and being quoted for yet another rate. Transparent rates prove that the company you choose is upfront and honest, so you don't get an unexpected bill at the end of your move.
Your needs in mind
In order to hire the right rental truck, you must know exactly what you need first. A few things to consider are:
The size of trucks available
If they include/offer other moving supplies (e.g., boxes, bubble wrap, tape)
What time windows they can offer, and if it matches your time frame
How much of the moving they can help with
Lastly, never underestimate the power of a good friend or family member. If someone close to you had a positive experience with a certain company, chances are you will too. Ask around before you hire a moving company.
You might think it's a one-time experience, so it doesn't really matter how good or bad your movers are, but when they're handling literally everything you own in life, make sure the company is as good as it can be.
How do I hire moving labor?
Moving labor is meant to make your move easier, so hiring them should be the easiest part. If you're not sure where to start, it's as easy as picking up the phone and giving them a call. After you've got a few quotes on the table, hiring can be fast and easy.
Once you've got a few solid quotes, before you choose a company based on money alone, read a few reviews first. Positive reviews can be more important than the price if you want top-quality professional movers.
Then, narrow your list down to no more than 3 companies. Speak to these companies in greater detail to see how they work with your moving schedule- what dates they have available; if they have insurance; what happens if your property is damaged; and any other special preferences you may have.
When it's time to make your choice, choose the company that is the most trusted, reliable, and licensed. Set your date, and get ready!
After the moving and the chaos is over, be sure to leave a review on the company's website. This will help the next person that will be in your shoes, researching positive reviews before their big move.
What are the benefits of hiring a moving company?
The biggest benefit of hiring a moving company is to protect your sanity. Don't handle the entire moving process by yourself. Professional movers can offer more help and support than you ever knew you needed.
For one, with professional movers, you'll know that your stuff is safer than ever. If you've ever questioned how to wrap that vase so it doesn't break on the way there, professional movers have got your back- they're professionals for a reason. For everything from packing your items safely, to driving them there safely, they can handle it- better than you could.
Sure when you ask your parents, friends, and other family members to help you move, it's free of charge, but things tend to get out of control. Before you know it, you have no idea where half your stuff is, the boxes are mislabeled, and don't forget the things that didn't make it on the move.
When you hire professional movers you will have complete control over everything and more organization than you could have imagined. The professionals know the most efficient way to inventory, pack, and store your items for the long move ahead.
Most likely the number one reason that people hire professional movers is that it's just easier. Everyone dreads moving because the process is just so tedious and time-consuming. Let's not forget that you're likely still going to work, taking the kids to school, and doing all of your typical daily tasks leading up to the move. So how do you keep your head on straight? Simple. Let professional movers take care of moving while you handle everything else.
You'd be surprised by how much moving companies can do for you. They are willing to work with your moving schedule and the moving process is entirely personalized.
When should I use a moving container?
A moving container is one of the newest features of moving, that offers a useful service for unique scenarios.
A moving container is a large storage box/ room/ shed that is portable and convenient. The container would arrive at your door, you load it up, and then it gets transferred either to your new location or to a storage facility.
Moving containers are equally as large as permanent storage units and able to fit your belongings of up to a 4-bedroom house or more.
You might choose to use a moving container for any of the following reasons:
You like complete control. Maybe you're just a type-A personality, that can't quite handle letting someone else pack and unpack your things. If you like moving your belongings on your own time and at your own ease, a storage container is for you.
Your new house isn't available until the 20th, but your lease ended on the 1st. If your move-in/move-out dates don't quite align, this is an excellent reason to use a storage container. That way you can pack it up one day, leave your belongings in it, and unpack when you're finally ready to move in. No need to worry about renting trucks for long periods of time.
You're moving a short distance in a short period of time. If you're simply moving down the street or a few blocks away, storage containers are a great choice. Then, you don't have to pay movers by the hour or mile, if you didn't move very far away.
You don't have a ton of stuff. If the place you're moving from is pretty small, or you just don't have very many belongings in the first place, choose a storage container. There's no need to hire movers if you hardly have anything to move at all.
You need time. If you're a particularly slow mover, or just aren't in any rush, storage containers are helpful because they can be placed on your driveway and loaded up at your leisure, even up to one whole month.
You want to save some money. There's no doubt that storage containers are significantly cheaper than using rental trucks. So use one and save a few bucks off your move.
Whether you're moving down the street or across the country, gone are the days of moving alone. Rental truck moving companies are about as common as grocery stores, and you just might find one on every corner.
Some of the best moving truck rental companies are among the names we know and love including U-Haul, Budget, and Enterprise. They all offer unique specials and benefits, with one common goal: to move your stuff.
Otherwise, if professional movers aren't quite your style, you can always do it all yourself with a storage container or pod. Whichever method you choose, hopefully, your move can be as simple and stress-free as possible. That's what hiring a rental moving truck company is all about- making your move easier.