Things to Do After Moving into A New House
Moving into a new home can be exciting as it is an opportunity to get used to a new environment, new apartments, and there are a whole lot of things to do to make yourself comfortable in the new home. It might be difficult to do all at once because of the enormous work that may be required.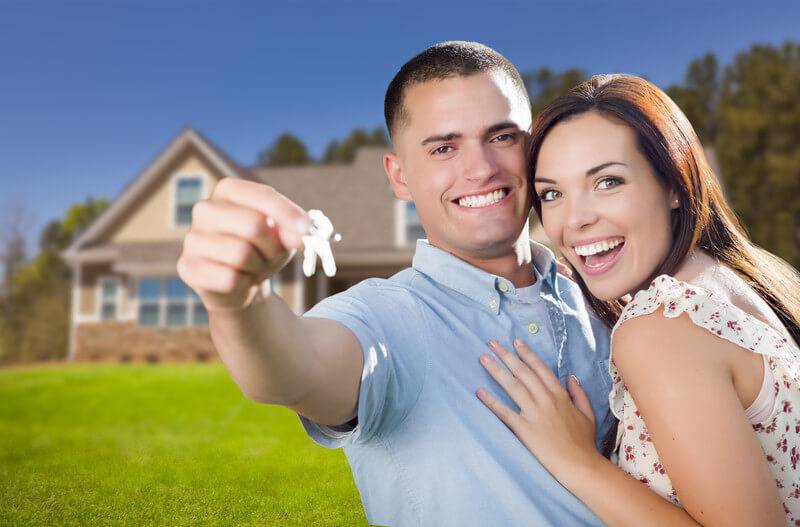 Moving into a new home can be exciting as it is an opportunity to get used to a new environment, and new apartments, and there are a whole lot of things to do to make yourself comfortable in the new home. It might be difficult to do all at once because of the enormous work that may be required.
However, with time you will get to do these things one after the other in order of their priority. We will be highlighting some of the major things to do after moving into a new house and the points we will be listing here are in no particular order.
Hire a local moving company for moving into a new home
1. Change Your Locks:
One of the most important things to do when you move into a new house is to change the locks to ensure you are the only one who has the keys to your apartment. Call a locksmith to help you install deadbolts just to be guaranteed that your new home is secured.
2. Get A List of Emergency numbers:
Once you move into your new home, make sure you get a list of all emergency numbers to call in case of any eventuality. After getting a list of the emergency numbers in the neighborhood, type it out and have it pasted in the house where every member of the family can easily have access to it in case of any emergency. A good place to paste it is on the refrigerator.
3. Set Up Security:
Set up a home security system as fast as possible so that you can have peace of mind as it is a new home and you don't want to start calling for help in a new neighborhood. If you have a security system already installed, call the security company to help you activate it and change the security codes.
4. Arrange Furniture:
Arrange your furniture according to your floor plan, create a unique space that suits you using beautiful layouts. Remember it is a new space and you have to make it look beautiful.
5. Clean your new House:
Make re you clean your house before you start to unpack. You don't want to start unpacking your belongings in a dirty home to avoid the whole thing turning into a mess.
6. Unpack your Items:
To avoid searching through boxes for your items six months down the line after moving, you have to take the time to unpack your items and fix them in inappropriate places. This can be a difficult task as it may take some time but the earlier you do it the better. If you think it's going to take so much of your time, you can do it gradually and in no time you will be done.
7. Take Inventory as You Unpack:
Taking inventory as you unpack will help you know if all your belongings made it to your new home without any damage or loss.
8. Steam Clean Carpets:
It is important to steam clean your carpets before moving in your furniture in order to get your new home started on a fresh start. You can employ the services of a professional carpet cleaning service to get this done for you.
9. Wipeout Your Cabinets:
It is good to get off to a hygienic start in your new home. Hence, you will need to clean and wipe the outside and inside of your cabinets and bathroom before you start arranging your dishes and bathroom supplies accordingly.
10. Ensure Utilities Are Functioning:
Notify the utility companies s that they are aware you are moving in. Get the trash and sewer companies in the know, call the gas supply station to transfer gas, and also call the power supply companies to make sure you have electricity. Fixing all utilities will ensure you have all you need from the start and that way you will be comfortable in your new home.
11. Establish Internet Connectivity:
Most of the security apparatus and systems installed in homes today use the internet. The CCTV cameras, digital doorbells, and some other home-based apps run on the availability of the internet, s you will need to fix Wi-Fi in your home. Call the tech guys to get all these fixes as fast as possible.
12. Meet Your Neighbors:
Let other people who reside in your neighborhood know you, introduce yourself to them that you are not seen as an intruder. This step is also important for security reasons.
13. File an Insurance Claim:
If you have moving insurance in place and you discover that some of your items are damaged or missing, then you will need to submit a claim. This may take some time so you will need to be patient and persistent but in the end, it will be worth your time and effort.
14. Get Used to the Main Water Valve and Circuit Breaker Box:
You need to get acquainted with the circuit breaker so that you know which one to turn off if you need to isolate light or water from getting to a certain part of the house. For example, if you need to change a broken light in your bathroom, you need to know which breaker to disengage so that light does not supply to the bathroom. That way you will be safe not to get electrocuted while you change the broken light. Also, it is important to know how to turn off the main water valve in case of a plumbing emergency.
15. Check for any Leakage:
You can invite a home inspector to help you check all pipes and installed plumbing spares to ensure they are all in good shape. That way you will be able to prevent any kind of leakage. Leakages can be very bad especially if they are not easily visible; it will accumulate over time and cause some damages that may require lots of effort to fix. Give special attention to your running toilets and faucets, and water heater for any leakage signs.
Doing all of these will help you to start off in your new home in the right way and manner that will give you maximum comfort.