Things to Know Before Hire House Movers Near Me
Moving is stressful, but you can make it hassle-free by hiring a great moving service. Find out what to know so you can decide which company to hire to help you move.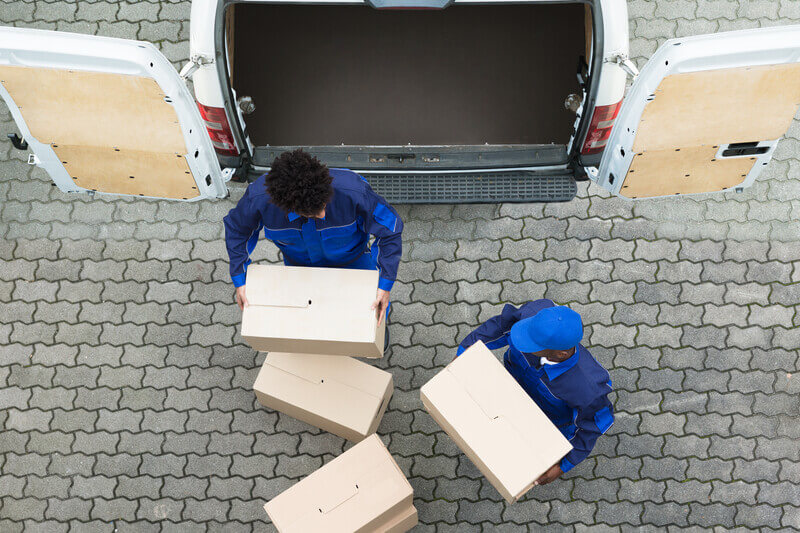 Planning a move can take several months, so as soon as you know when you're relocating, start the search for a moving company. Some of the questions you will need the answers to include whether the moving companies carry insurance, how long their company has been operating, and whether they can handle your move.
You should also find out if the movers can take you to where you're moving. If you're moving across town or within the state, most local movers will be able to drive there. However, if you're going to another state, a local company may not have the credentials to move you. Going out of state requires finding interstate movers to move your household.
Questions to Ask While Looking for Movers
To gather information about moving companies, you will need to ask them some specific questions. Don't be shy about asking because it is the best way to protect your bank account and possessions. One of the first questions you get an answer to is whether the company has the proper licenses.
Is the Moving Company Licensed?
For moving companies that travel out of state, they should have a United States Department of Transportation or DOT number. The number is easy to find as there is a sticker with the DOI number on all trucks belonging to the moving company. While not all states require licensing, many do, and those numbers are on trucks as well.
Does the Moving Company Carry Insurance?
Any moving company that handles other people's property needs to have liability insurance. If a customer's possessions sustain damage, the insurance will cover the cost of repairs or replacing an item. If they don't, their customer may sue them to recover the costs of their possessions.
The federal government requires that moving companies have insurance in case of damage to goods in their possession and injuries someone might sustain. Liability insurance covers the costs of:
Medical expenses
Bodily injuries
Legal expenses for employees
Judgments from courts
Although they have insurance policies, they may not cover the full cost of replacing items. For interstate moves, most insurance policies only cover about 60 cents per pound, sometimes less, for damages to property.
What are the Primary Costs Associated with Moving?
While there are many costs when you're moving to a new home, the primary ones are:
The size of the load
The distance of a move
Fuel charges for interstate moves
Storage costs, if necessary
Labor costs for moving personnel
Service charges for items requiring special handling
How to Organize a Move
To organize a move and make sure everything gets done on time, create a moving checklist of what you need to do. Put everything on your checklist, such as contacting and hiring movers or calling to start the utilities at your new home.
When writing the list of what you need to do, include the timeframe of when they should get done. For instance, start looking for moving companies about three months before moving, especially if you want to move in the summer. The summertime is the busiest time for movers, and many may not have openings for when you want to move if you wait too long to hire a company.
Declutter While Packing
There are a few ways to save money when you're moving your household. One way is to pack everything yourself. Moving companies often overcharge for packing materials like boxes, tape, and labels. Another way to save money is to lighten your load.
Take advantage of doing the packing to get rid of or donate items that you no longer use. If your children are pre-teens, do you need to keep their baby clothes or toys? Dispose of books you haven't read, dishes you don't use, and electronics that don't work. Lightening the load may save some money on moving services.
Frequently Asked Questions
What is a good way to find movers?
Whether you need local or interstate movers, often the best way to find reputable companies is to search for them online. Their websites will give you some information you'll want to gather, and they may offer discounts online.
Where can people learn about companies' reputations?
When searching online, you will definitely want to check out websites like our iMoving site that have reviews of companies and genuine robust procedures for vetting movers. Of course, we're biased towards our iMoving site, but other sites have information as well. Also, check out the testimonials on company websites. If people are not happy with a company, they like letting others know why.
What is the Average Cost of Moving?
If you're moving locally, the national average is $1,400. The range of costs is $800 to $2,500 depending on factors such as how many people are moving you, the size of the load, and the distance you're going. For state-to-state moves, the average cost ranges from $2,200 to $5,700.
What Type of Insurance Do Moving Companies Carry?
Most moving companies carry general liability insurance in case a customer's belongings sustain damage or someone gets hurt during the move. Along with repair or replacement costs for items with damage, the insurance also covers medical expenses, legal expenses, and bodily injuries.
When Should You Hire Movers?
After doing your due diligence by checking on moving companies in your area, you should plan to hire one about two to three months before moving. Most people want to move during the summer, and if you're one of them, you will want to hire movers early to ensure they have openings for when you wish to move.
Hire Moving Professionals to Lessen Your Stress
Although you have several decisions to make when moving, hiring the best moving company for your needs can help you make some decisions. Movers make it easier to transport your belongings from your old to your new home, making the moving ordeal less stressful for you and your loved ones.