7 Things To Know Before Moving To California
You might want to consider moving to California if you are scared of enduring another snowy winter. Not only Millenials resuming on tech jobs in San Francisco are the only set of people moving there. The population of the state has risen by over 5% just between 2010 and 2015. You may not feel in place in California if you are seeking a small-town feeling.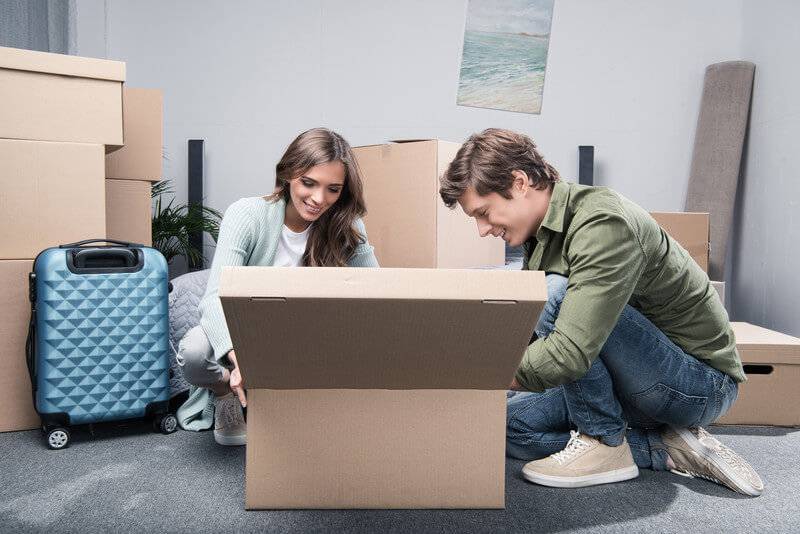 You might want to consider moving to California if you are scared of enduring another snowy winter. Not only Millenials resuming tech jobs in San Francisco are the only set of people moving there. The population of the state has risen by over 5% just between 2010 and 2015. You may not feel in place in California if you are seeking a small-town feeling.
However, if you enjoy the hustle and busy atmosphere, and also like enjoyment, then California can be considered your ideal destination. 
1. The Weather &Climate
The climate in California is similar to the Mediterranean because the summer is warm and dry, while the winters are calm and wet. Southern California experiences about 10,000 earthquakes annually.
However, just about 15 to 20 is about 4.0 magnitude or more. The great thing about these stats is that majority of earthquakes in California are not dangerous. Regardless, you should prepare yourself to feel some quakes in California.
You must consider this because the temperature in this large state can vary across each city.
The average temperature in the state of California is about 700, and more than 800 on summer days. Although winters in California can get chilly, they don't usually get to freezing temperatures.
High altitude places will see a weather pattern that is similar to a 4-season type.
2. Job Market
We are not discouraging you, but not everyone who relocates to California to become great actually does. And even if the dream comes true, you will have to take a long road there as well as a consistent source of income to stay on top. Unemployment in California is not that high even though it's still a bit higher than the national average.
The average minimum wage in the state of California is presently over $11/hour, which is one of the highest in the United States. It has to be, considering the high cost of living in the state and thinking of the job you want there. Some of the rapidly growing job titles in the state are web developer, cartographer, rod buster, statistician, wind turbine technician, roofer, and miner.
Here are the jobs that receive the highest pay in the state, according to Zippia: psychiatrist, anesthesiologists, CEOs, airline pilots, surgeons, Orthodontists, and OB/GYNs.
3. Housing Market
Housing is the highest cost in California. With that in mind, there is a wide range of housing costs all through the state. The average cost of a 2-bedroom home in Lake County, which is the cheapest part of the state is about $185,000. However, places like Santa Clara see the average cost for a 2-bedroom home at $650,000.
If you don't have that much to spend on housing, then we suggest you go for a home rental. A studio apartment in California costs an average of about $1,680. This is $600 higher than the national average.
You can expect to pay about $1,596 monthly for a 1-bedroom apartment, while a 2-bedroom goes for an average of about $2,000 monthly. 
4. Cost of Living
As discussed earlier, the cost of living in California is reasonably high in comparison to other states in the country. The average cost of a single person is about $1,000, excluding rent.
A 4-person household will cost about $3,315 per month, excluding rent. The hourly income of a single person in California must be about $12.50 to cover basic living costs.
This rate is doubled to $25 per hour when you have one child. California ranks second to New York on the list of most expensive states in the United States. 
5. California Fun & Activities
California offers a lot of unlimited fun regardless of where you are coming from or who you are. Below are some of the coolest attractions in the state: 
Avenue of the Giants: This place is home to the giant trees in California and is located in the state's redwood belt. You can fish, hike, picnic, bike, swim, and drive through any of your preferred the 3 separate hollowed-out red kinds of wood as its distance is about 31 miles towards Highway 101. You can also try out all three and pick your favorite among them.  
The Wave Organ: This is an acoustic sculpture that can be found in San Francisco Bay and is a sound wave amplifier. It is constructed with over 20 PVC and concrete pipes. Normally, you can listen to actual music and not some random notes when you visit during high tide. 
Hollywood Forever Cemetery: This cemetery that looks like a park is home to more celebrities in a single place than anywhere else. This is where Judy Garland, Johnny, Rudolph Valentino, and Dee Dee Ramone rest. You may even get a glimpse at a screening of Rebel Without a Cause, a Hollywood classic film, which is being shown on the side of the mausoleum.  
Victoria Beach Pirate Tower: Although this seaside tower located in Laguna Beach looks like it was from a storybook, it is a private staircase to a rich person. The name is given by the owner's game of concealing coins inside the stones and cracks located on the sides of the tower for children to locate. Built in 1926, the lonely spire is 60ft tall and stretches from the ground at the boundary of the water to the top of the nearby cliff. 
24-Hour Sprinkles: The first-ever cupcake ATM was used on Beverly Hills and was filled with 600 newly basked cupcakes daily. You can easily get rid of random cravings with just $4 for each pop. The company has taken its business to other main cities of some states and in New York City in 2012. 
6. Healthcare
The healthcare system in California is very great in case you or a family member ever get sick or injured. The majority of the hospital in this state are ranked nationally for offering great care. The first hospital in California is UCLA Medical Center. It holds ranking in 10 pediatric specialties and 15 general specialties.
Next to it is UCSF Medical Center located in San Francisco. It also holds rankings in 9 pediatric specialties and 15 specialties. Also ranked in 12 specialties and excellently performing in 9 procedures and situations is Stanford Health Care.  
7. Safety and Crime
The violent crime rate in the state of California increased from 236 to 888 crimes per 100,000 residents from 1960 to 1980. This was about a 276% increase. The crime rate decreased in the 1980s until it rose again to its peak in 1992. Since that time until now, the crime rate has seen a great decrease, especially in 2012 and 2015. 
FAQ
Is it a nice step to move to California?
New immigrants moving to California are making a good decision as it will serve as their gateway to work in their various ethnic communities. However, moving to California may NOT be the best move for some people. California may be great for its weather, possibilities of a good job, or some other things. Yet, the downside can't go without notice and it is the high-income taxes of the state.
How much do I save before I can move to California?
You need an average of $2,586 to move a one-bedroom apartment from New York to California, while a 3-bedroom move from Brooklyn, NY to San Francisco, California will cost an average between $7,000 and $10,000. The cost will not be as high if you are moving from a nearby location to California and not a cross-country move. 
Why is California housing so costly?
Sadly, the coastline topography of the state is why it is more costly to build in California than in many other places. There has been a great increase in the cost of construction labor, and raw materials cost over the past 4 years, and the costs are more expensive in California than in other states in the country. 
Which is better between California and Florida?
Florida is a state with more hot weather as well as humidity, unlike California, and you might even refer to it as tropical. Although the diversity of landscape in Florida is not up to that of the Golden State, it has long beautiful beaches, and life is much more inviting.  
Why is house rent in California so high?
The housing problem in California cannot be fixed by Rent control; it can only make it worse. The high rents in California are the end result of comprehensive supply problems resulting from excessive regulation that halt development. 
Conclusion
Regardless of where you are moving from California, it shouldn't be a problem at all. There are lots of California movers that can haul your household things by moving truck, boat, or plane. Your preferences will determine the best local moving company you will find for your move. Make sure you look around for the best deals and remember to check customer reviews. You need to be certain your belongings will make it to your new California home undamaged and efficient. Moving is already a stressful engagement. When you hire a reputable long distance mover, you can gladly sit back, knowing that your household belongings are being handled by professionals.