10 Best Things to Look For When Hiring Cross Country Movers
Planning on getting a new home in another state? No matter where you're moving to, you're going to need to have a few things squared away before your move can truly begin. You're going to have to pack all your stuff up, you're going to have to organize it all just how you like it, and then you're going to have to find the best cross country moving companies to help you facilitate your move.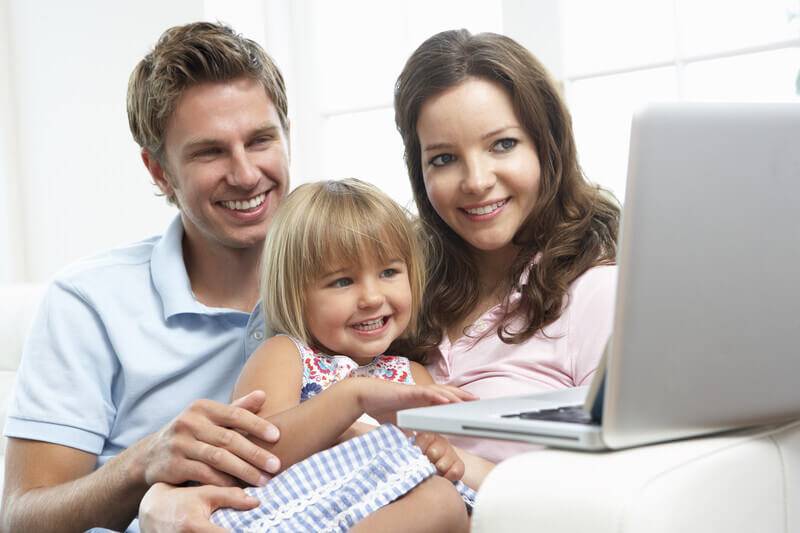 Planning on getting a new home in another state? No matter where you're moving to, you're going to need to have a few things squared away before your move can truly begin. You're going to have to pack all your stuff up, you're going to have to organize it all just how you like it, and then you're going to have to find the best cross country moving companies to help you facilitate your move.
Of course, when you begin looking for movers to give you a hand on your big moving day, you're going to want to know how you can find the best moving company for the job. Not only will a quality moving company help you handle some of the heavy lifting, but they will also offer a whole slew of services that you or in any other customer could take advantage of. There are more than a couple of things to look for when you're looking for the best cross-country movers, though. 
They have a successful history of operations
If the moving company has been around for a while, then they should have a successful history of jobs to back them up. One of the first things you should always do when shopping around for moving companies is research.
This means looking at the websites of moving companies, checking their social media pages, and any review sites you can find them listed on. Customers like to leave reviews when their service has been either really great or really bad, so you should be able to find a few reviews for whatever moving companies you are looking into.
If you see a bunch of great reviews for the moving companies you are thinking of working with, then it is a safe bet to assume that they just might be a quality moving company.
They're properly licensed and insured
Whether it's local moving companies or cross-country movers, any moving company should be properly licensed and insured to legally do their work. You should always do your due diligence and make sure that any movers you consider working with are trusted and ensured.
While anyone with a truck can call themselves a moving company, the reality is they have to be insured and licensed by the state. Cross-country movers have to be registered with the U.S. Department of Transportation and will have their own, unique USDOT number that you can look up for yourself.
Think of it this way: If your movers aren't properly insured, they won't be able to protect or replace your stuff if something happens to it during your move.
They're upfront about their prices
Nothing is shadier than a company that isn't honest and upfront about its prices. This is especially true of moving companies, who sometimes have hidden fees and charges that you might not expect.
The best moving companies will have their prices spelled out to customers in plain English. When you get an estimate with them for your move, they should be happy to give you an estimate based on the hours they think it will take, what services you are going to require, and more. They should also be upfront about any "hidden" costs, so make sure to ask about any other potential charges before you get your moving plans finalized.
They have special services you want to take advantage of
Some of the best moving companies are considered full-service movers and provide their customers with special services such as packing up their home for them, loading and unloading all of their stuff, special handling for older items, and more.
If you can't move your stuff by yourself or would prefer to not have to do any of the laborious work, you can always take advantage of full-service movers, who would be happy to do all the heavy lifting for you, for a little extra money, of course.
Does the company suit your move?
One of the most important things you should be considering is whether or not the moving company seems to fit your move. There are a few things to think about here, like:
Does the moving company offer all of the services you need?
Is the moving truck big enough to hold all of your stuff?
Will the moving company be able to accommodate you on your proposed moving day?
If the answers you get for these questions are all satisfactory, then it's a good bet that you may have found a moving company suited to your move.
Is their pricing the best you can actually get?
To make sure you've got the cheapest price for your move, you should always make sure you get in touch with more than one moving company. When you do this, you can get price estimates from more than one moving company.
Why should you do that? Well, if you get more than one moving estimate (getting up to three is the best bet), then you have more wiggle room when it comes to your budget. By having more than one price to choose from, you can select the lowest price, the one that works best with your budget.
Are they listed with the Better Business Bureau?
Some of the best moving companies are listed with the Better Business Bureau (BBB). Do some looking around on some of the movers in your area and see if any of them have positively assessed by the BBB. Be on the lookout for things like seemingly random name switches on the movers' behalf.
It is not unheard of for less scrupulous companies to try to change their names in an effort to dodge the BBB, and in turn, an assessment.
They'll answer any questions honestly
The best cross country moving companies will be happy to answer any questions you may have about your move. If they don't know the answer, they will admit as much and ask someone who does know the answer to your question. The best moving companies won't try to hide anything from you and will be upfront and honest through the entire process of moving.
They make themselves visible
The best moving companies out there want you to find them. They'll make sure they are easy to find in the phone book, on the internet, or even on the radio or television through commercials. They want potential customers to be able to find them with ease, and that isn't something they can do by sitting back and doing nothing.
If you see a moving company doing everything they can to put themselves out there, then you're probably dealing with a motivated mover who wants to do right by their customers.
They stick to the plan
If you have a moving day scheduled with movers, then the best ones will make sure they show up on time, ready to dig in and get their hands dirty (especially if they are full-service movers). The best movers around will stick to the plan for moving day, showing up at the scheduled time and helping you with any services you may have requested.
Frequently Asked Questions
If your question wasn't already answered above, then see if it is answered here in this list of common questions asked by people planning moves. You just might find some more useful information.
How much do movers make per hour?
This depends largely on the type of moving they handle. For example, local moving companies often pay employees about $12 to $13 an hour, while long-distance movers tend to be paid by the project instead of by the hour. Many movers, regardless of whether they are local or long-distance movers, receive tips from many of their customers which can help supplement their income.
What do movers load first?
Typically, when the big moving day finally rolls around, your movers will start things off by loading up the heaviest stuff first. This means items like kitchen appliances, washer and dryer sets, heavy televisions, dressers and drawers, and other similar items. Make sure you've emptied drawers and appliances of all of their contents before being moved.
What is the cheapest way to move cross country?
The cheapest way to go about this would be to not hire movers at all, and instead, handle everything yourself. It's a lot more work but would save you a considerable amount of cash. This means renting a moving truck and handling the loading, packing, and driving by yourself.
Moving Made Easy
You already have enough on your plate when you have a big move to plan, but one task that can be made easy is finding the right moving company for the job. When you know how to identify the best movers for you, then it will be easy to sort through the best moving companies and find the right one for your job. That is one guaranteed way to make your move as simple as possible.