Key Tips to Avoid Moving Scams
That Element of Control: Avoid Moving Scams By Knowing Just What to Expect Finding a reputable moving company means you're looking for individuals and businesses that have your best interest at heart.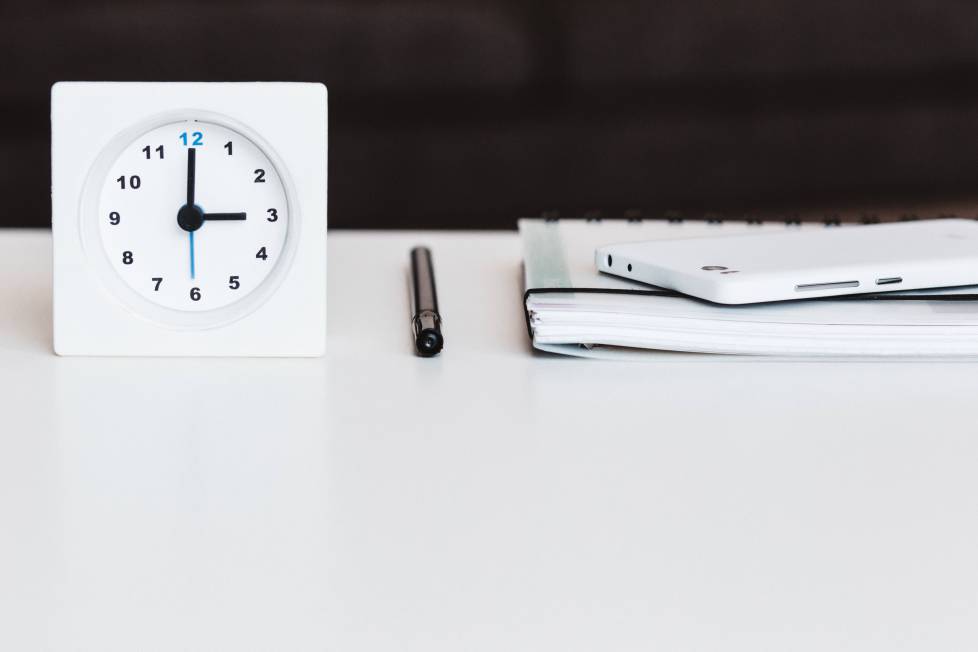 You can easily fall for relocation scams since scammers usually appear legit, sound polite, and seem to be on top of their game. But be careful; they might elope with your deposit, charge hidden fees or hold your belongings hostage.
But how do you determine if your moving company is the best option? With all the tasks that go with planning a move, you can easily get caught up in promises advertised by fake moving companies.
Fortunately, you can prevent moving scams if you know how to identify warning signals, ways to protect yourself, and how to locate a trustworthy mover. You will need to improve your scam-identifying skills.
Below are the 8 most famous moving scams to be careful of, and ways to avoid them.
8 Warning Signals for Moving Scams
If you are hiring a professional moving company for the first time or it's been so long since you last moved, it is important to review the popular red flags of a scam:
You can't locate company information: If you are on a moving company's website and are unable to get a physical address, moving company's registration, or evidence of insurance, that is a warning flag. Another red flag is if you call and they start with something general such as 'movers' or 'moving company' and not their brand name.
The company only provides phone estimates: If a moving company doesn't come to your house to make a final moving estimate; that is a warning flag. Some moving scammers provide a rough estimate on the phone, take your deposit and, run away. A legitimate company visits your home to figure out an accurate moving estimate. It is also a warning signal if a moving company reluctantly agrees to take inventory of your belongings but only provides a glance for them.
Hidden moving fees: Always request to sign a completed moving agreement before you allow movers to take custody of your shipments. Dishonest moving companies are notorious for charging unexpected and/or undisclosed fees for climbing stairs, packing, heavy moving, or extra weight at the final minute.
The moving company failed to discuss your rights and responsibilities: Licensed moving companies are by law required to provide 'Your Rights and Responsibilities When You Move' to customers before state to state moves
The company has changed its name severally: If you can dig out the company's history via various recent name changes; that is a warning signal. Companies with poor customer reviews usually do this to mislead unsuspecting customers and distance themselves from previous poor coverage.
The moving company insists its quote is fixed: If the moving company mentioned that your quote is fixed, be careful/. Most moving quotes are subject to change if the weight of your belongings is beyond expectation.
The insurance supposedly covers it all: If a moving truck is not marked, it might be a sign of a scam. A reputable moving company will have a name on its moving truck. This doesn't mean that rogue moving companies won't have signage, but if a mover arrives unmarked, take that as a red flag.
The moving company charges you per cubic ft or volume: Moving companies should charge based on weight. A moving company may use another method when performing smaller moves, but charging based on volume or cubic foot for state-to-state moves is illegal if weight conversion is not included. A general rule, if you find something wrong about the mover or your gut is telling you that something's off, then it likely is. At least, thoroughly research your moving company. If you find anything feeling wrong, look for another company as it doesn't worth the risk.
Read: Steps to File a Complaint Against Moving Company
How to Avoid Moving Scams
With just a little research, you can prevent moving scams and be sure that you have hired a trustworthy moving company:
Pick a reliable mover: The success level of a moving company can determine if it will provide you a reasonable deal. A reliable company will not be involved in a moving scam because it is a certain way to lose their good name. Locate a company that has been in the market for a long time and that is highly credible.
Ask family and friends: Family and friends can name a moving company that has been used recently and gives you reviews depending on their first-hand experiences.
Check with AMSA: Begin by checking with the AMSA (moving.org). This organization offers an up-to-date list of local and long-distance moving companies that are certified by Pro-Movers. Check with the organization to get a moving service or to vet a mover that you have contacted already.
Research Companies Thoroughly: Go online and check the Better Business Bureau and Google to be certain that they have success in their customer service history. Also, ask family and friends for recommendations after their successful move with a reputable moving company.
Don't sign a blank or partial contract: Anything you sign should be detailed. Rogue movers might provide you a too low or competitive price, and then gradually increase the price by adding fees that you don't know about.
Document everything: After delivery, you have just 9 months to report any challenges to the mover and file a written claim for damage or loss to your shipments. Write out any problems with the moving company's copy of the inventory before you sign it. Your moving company has one month (30 days) to acknowledge receipt of your moving claim. Within 120 days (4 months) of getting it, they must offer to pay or deny your moving claim. It is so much easy for them to deny it if you are unable to provide before and after proof or if they didn't notice the damage before they leave your home.
Understand your rights and responsibilities: Federal law asks that all licensed moving companies provide customers a packet named 'Your Rights and Responsibilities during your move' planning phase of your move. Most legit movers will give direct you to their website to locate this information or just give you a 25-page booklet on industry regulations, fair practices, and consumer rights.
Pay using a credit card: Credit card payments are insured in the case that things go bad. If you are scammed after making a cash payment, there is never a way to recover your money again.
Know the terms and conditions: Read your agreement and know the terms and conditions before you sign it. Find outset dates from pickup and drop-off. There should be clarity on how your charges are calculated by the company.
Read reviews: Making a comparison of the mover's review is a perfect way to better understand old customer experiences. Don't just check the star rating, though. Ensure you read what old customers have to say as that is where you find out the whole story. If you are unable to see reviews or the only reviews you see are those on the company's website; that is a red flag.
Consider moving insurance: The moving company provides coverage for your household items if they get damaged or lost while you are moving. There are different policies, so get the ideal one for you. For further info, read our article on when moving insurance is worth it.
FAQ for Moving Scams   
How do moving scams happen?
Moving scams differ, so it is difficult to say exactly how they work. However, there are some popular traits: scammers often do artificial advert of low prices to lure victims. If they succeed, they might go with your money or your belongings. Scammers take advantage of customers that are desperate and unsuspecting. Some people are not sure of the things to expect from moving companies, and even those who know better may not follow their instincts. Rogue movers take advantage of these situations to charge additional money.
What is the way to find out if a mover is legit?
There are some things you can do to verify the legitimacy of a moving company:
Find out if it is present online
Ensure it has a physical location, verified reviews, and proof of insurance
Verify its registration with the DOT or FMCSA
How do you handle bad movers?
First, manage to resolve the situation with the company. Be way ahead and let them know of the complaints you have. It is good if you mention what the moving company can do to tackle the problem. Go ahead and report it if the problem is not resolved. You can file a moving claim by reaching out to the FMCSA's National Consumer Complaint Database.
Can you sue movers for theft?
Yes, but the stress of evidence will be on you to present that the movers or agents of the company were the ones who damaged or stole your possessions. Contact an attorney to determine the applicable local, state, and federal laws and whether there is a need for you to sue in county court, small claims court, or circuit court.
What can you do if you are scammed by a mover?
Consumers that want to file a complaint against a residential moving company, broker, or another carrier may do so by reaching out to the FMCSA's National Consumer Complaint Database on the internet or toll-free via 1-888-368-7238.
Conclusion
Not only do you have to identify and avoid moving scams but you also need to hire a reliable local mover that offers the best service. With the tips mentioned here, your relocation will be safe and also free of stress. Just follow the tips and relax. After your move, if you like the way the movers handle your job, recommend their services to your family and friends. Help them to safely move and avoid all possible moving fraud. We hope that our guide helped you with your upcoming move.