Top 6 Countries to Relocate in 2023
The Year 2021 is a year of fresh beginnings, and what better way to end the year if you have not thought of something is to move to a new country? Switzerland ranks one of the most countries that people move to due to many reasons. Discover the 6 top places.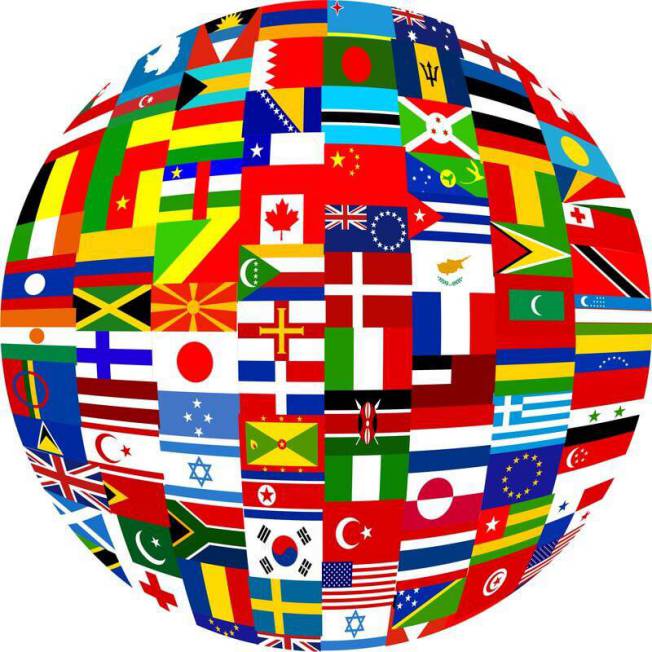 Switzerland, Canada, and New Zealand are among the top countries to move to in 2021, according to many reports.
When you are selecting the best country to reside in, the answer you get might differ from the answers for several other people, especially because it is based on your definition of the best country.
Whether it is total financial stability, type of climate, happiness levels, or something different to these suggestions, the definition of the first country to live in is completely subjective.
Roughly 74% of ex-pats observe increment in their income in the new country they live in, as regards the latest Expat Explorer study by HSBS.
Including the financial advantages, moving overseas can enlighten you to various ways of living – and satisfy the curiosity that has been eating you up since the beginning of lockdown.
But when that time is here, with all the great destinations to pick from, where will you head to? If you have a destination in mind already, get free moving quotes on shipping your belongings to your new household from our best cross country moving companies.
The 6 Best Countries to relocate to
6. Australia
Cost of living: A bit higher, but the same to the United States 
English speakers: Almost 100%
Appealing to: Students, Young professionals
Benefits: Top quality of living, quality education system, good healthcare
Drawbacks: Distance makes it difficult to visit or travel, Expensive
Australia may not match up to its Oceanic neighbors in our list, but it remains a big attraction. It is the 6th best country for ex-pats – as shown by HSBC's survey – and has received the second-best score for mental and physical wellness. It also has the 3rd best score for living quality. If you like low the crime rate, affordable groceries, and properties sound, together with having many British ex-pats around, moving to Australia may be the best for you. There is also a promise of free, top-quality healthcare, including lots of great sights – from the amazingly Great Barrier Reef to Uluru as well as the wilds of the Outback.
If you want your children to grow up around various opportunities to search out nature and meet different types of animals, try to visit Oz by taking the yellow brick road. You can spend your after-work time surfing, and then take a walk around one of the many fascinating national parks in the country during the weekend – and you can relax as regards inclement weather. Australia sees about 3,000 hours of sunshine every year – twice the amount the British get. The fact that Australia and New Zealand are isolated implies that they should not experience many effects of the pandemic, unlike some other countries.
5. Germany
Cost of living: Differs from one city to another, but largely cheaper than the United States
English speakers: About 50% (it's best to learn German)
Appealing to: Those who love Germany, Millennials, Students
Benefits: Economic stability, Quality education system, Universal healthcare, Beer and sausages\
Drawbacks: Complicated bureaucracy, need to learn the German language
Expat life in Germany by Survey respondents is highly overwhelming but positively, especially concerning economic indicators, such as the possibilities of career growth and a sudden improvement in balancing work with life. However, disregarding stereotypes, it is not only concerning efficiency and productivity; Germany's rich culture, serious social security, and natural beauty are highly attractive to ex-pats, especially you hope to find a welcoming neighborhood to raise a family while you advance your career.
4. Thailand
Cost of living: Highly affordable, but costlier than Mexico
English speakers: Around 25% of the population, but beyond that in cities like Chiang Mai and Bangkok
Appealing to: Nomads, entrepreneurs, Young professionals, teachers
Benefits: Low cost of living, Strong infrastructure, International travel center
Drawbacks: Difficult to obtain residency without spending too much money
Thailand has been a major travel destination for many years. The Thai people and government are welcoming and friendly to ex-pats, and the cheap cost of living has made it a destination for ex-pats. However, in past years, nomads have started to set up a home base in the country because of its perfect location in Southeast Asia, cheap costs, and recognized ex-pat community. Two of the famous cities include Bangkok and Chiang Mai and each is home to a huge ex-pat community. However, Thailand is large and has many cities if you would like a place where you can access more for your money.
3. New Zealand
Cost of living: same as or a bit more than the U.S. (consider Seattle kind of prices for city living)
English speakers: around 100%
Appealing to: Individuals below 30, Families with kids
Benefits: Safety, Nature, Good healthcare, Education system
Drawbacks: High cost of living, not easy to obtain residency unless you are an employee or have a desired skill
New Zealand ranks fifth on this year's list (a little drop from its 2nd-place position in 2020). Expats enjoy the advantages of the relaxed lifestyle of the country, with enough time after work to explore the adventure capital of the universe's comprehensive activities. All this ensures that most new citizens experience an improvement in their quality of life and better mental well-being than as it was in their home country.
New Zealand ranks close to the top in all survey metrics concerning work-life balance as well as political stability – plus a top level of safety and friendliness among its populace, and ex-pats in this country may not want to leave.
2. Canada
Cost of living: Almost similar to the U.S.
English speakers: Around 85%
Appealing to: Workers
Benefits: Good education, Social health care, High standard of living, diverse
Drawbacks: Top cities have become costly, difficult to obtain residency
While the United States experiences political war and racial divides, Canada is like the responsible senior and the actual melting pot. Home to people of different backgrounds from all around the world, Canada is the ideal location if you are hoping to feel at home in your new country. Over 31 percent of the 37.5 million people in the country tend to come from Britain, as reported by government data – but about 40 other countries are also represented by a minimum of 100,000 citizens of Canada.
Nearly a third of students in the Great White North come from overseas, so your kids won't be afraid of being singled out. For a country that is already known as being too polite, this diversity of people is the ideal solution for welcoming ex-pass Canada rapassthird on HSBC's general survey and 2nd for welcoming neighborhoods. Canada may be the 2nd largest country in the universe, but its small population consists of friendly people as well as free healthcare.
1. Switzerland
Cost of living: Almost similar to the U.S.
English speakers: Around 80%
Appealing to: Workers, retirees
Benefits: Good education, High standard of living, diverse
Drawbacks: Top cities have become costly
This country is known for skiing, pastoral landscapes, as well as best chocolate anywhere in the world, but also a perfect model for excellent governance, and features a reliable economy.
Switzerland also ranked 2nd for quality of life, representing the fact that ex-pats living there mentioned that they enjoy an improved work-life balance than they did where they came from. You will have all your free time to yourself plus more disposable income so that you can easily visit France, Italy, and Germany which are the neighboring countries to enjoy your weekend, and explore the diverse cultural scenes of Europe.
Your kids will also be taken care of, with Switzerland ranked by ex-pats as the best country for learning.
Retirees are also welcome in Switzerland. It is one of the top two Global Retirement Indexes for the past 3 years and won the award three years ago. Switzerland is even a friendly country to the Brits. English people are prevalent immigrants in the country and all the nation's 26 cantons widely speak our language, so feel free to relocate to Swiss.
Conclusion
Any of the countries mentioned in this article would be great to move to this year – whether you are searching for reliability, overwhelming happiness, a brand new start, or just security. You only need to choose the right one for you and also be bold.
The COVID-19 pandemic has killed several thousands of people and has the world on its knees, but that doesn't stop us from anticipating the future. A day will come, very soon, when you will be able to travel as you wish again, and you should grab it. You can even get specialist quotes for moving your goods to another country, just by get moving estimates from the top long-distance movers.