When Moving Labor is the Right Choice
Moving can be a hassle - especially without the right tools and knowledge to do it safely and efficiently. Get fast, reliable help with any move by hiring professional moving labor services.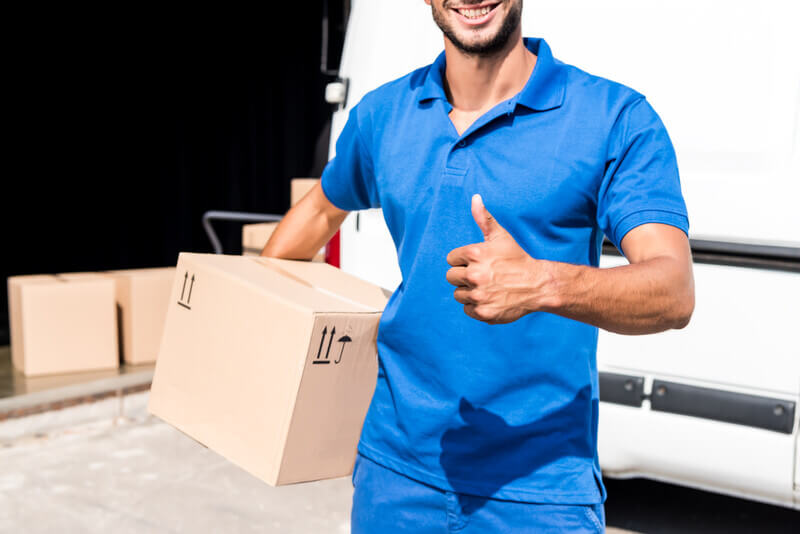 Planning the logistics of a move to or from anywhere is always a challenge. There are a million things to consider, from finding a new place to live to sorting out health care, driver's license, voter registration, utilities, etc., much less finding the time to pack up your belongings.
But when it comes to the actual moving process, deciding whether to hire movers or do the work yourself can be one of the most difficult choices.
There are pros and cons to both options, of course. If you decide to hire local movers, you'll likely have to pay more, but you won't have to do any of the hard work yourself. On the other hand, if you choose to do the move yourself, you'll save money on movers' fees, but you'll have to put in a lot of hard work.
The best compromise for those considering a move is often to hire moving labor services to assist with the move. This way, you'll have the help you need to get the job done, but you won't have to pay for a complete moving service.
What is moving labor?
Unlike a full-service mover, moving labor companies help those moving from one place to another with certain aspects of the move. Moving labor services are ideal for those that already have a moving truck or means of transport but need assistance with:
Loading or unloading heavy objects
Dismantling and reassembling large or bulky furniture
Packing or unpacking boxes
Labor companies that assist with moving logistics can be hired by the hour and are often less expensive than a full-service mover. This makes them a perfect option for those on a tight budget or who can't do all of the hard work themselves.
What are the benefits of hiring moving labor?
In addition to being a cost-effective way to get your belongings from point A to B, moving labor companies benefit families and individuals in a variety of ways related to the moving process.
1. Time-Saving
Completing a move on your own can be a time-consuming process that could take many days depending on how much stuff you own, how many rooms are being moved, and the distance traveled.
By hiring moving labor services to assist with the process, you can cut down the time it takes to fill up a moving truck or pod, unload your belongings, or move heavy objects into the final destination. This can be a lifesaver for those with busy schedules or who are short on time.
2. Ease of Moving
Even if you're physically capable of moving all of your belongings yourself, it can be a daunting task. Packing up an entire house, loading everything into a truck or pod, and then unloading it all again can be extremely tiring.
By hiring moving labor services, you'll have assistance with all of these tasks, making the process much easier. This is especially helpful for those who aren't as physically capable as they used to be and are unable to complete the move without assistance.
3. Safety
Labor companies often come with the tools and equipment needed to pack, load, and secure your belongings safely. Not only does this ensure that nothing gets broken during the process, but it also minimizes the likelihood of accidents when loading or maneuvering heavy objects.
Additionally, contractors hired for the move are often physically fit enough to lift heavy objects safely. This ensures that moving day is completed without injuries to the people following, loading, or unloading furniture or large belongings.
How do I know if moving labor is the right choice for my move?
The best choice for a type of moving assistance will depend on a variety of factors. If you're willing and able to drive a rental truck to your new destination but find yourself experiencing any of the following while engaging in the moving process, you may want to consider hiring moving labor.
You don't know anyone that can help you load or unload heavy items
You lack the tools or equipment needed to pack, move, and unpack large items
You're short on time or physically unable to do all of the work yourself
Your belongings are fragile and need extra care
If you answered yes to any of these questions, hiring moving labor is likely the best decision for you. This way, you'll be able to focus on the more critical tasks of organizing and planning your move while someone else takes care of the physical labor.
How to choose the right moving labor company?
When it comes to selecting a moving labor service to assist with any aspect of the moving process, be sure to look for an agency that:
is insured and licensed to provide professional moving services
offers customer reviews so that you can learn about previous clients' experiences
provides a detailed quote or estimate for your moving needs
By selecting an agency that meets these criteria, you'll be able to complete your move and avoid any mishaps. And with so many moving labor companies available today, you should have no problem finding one in your area using a quick google search or browsing community forums.
Frequently Asked Questions
How much does moving labor cost?
Prices are usually paid hourly and can range anywhere from $35-$250 per hour, depending on your particular moving needs.
Can be moving labor assist with transportation?
Typically, moving labor is available to help with packing and loading or unloading logistics. The transportation is left to the client. If you do need transportation assistance, consider hiring a full-service moving company.
Can be moving labor help me move a small studio or apartment?
Yes. Moving labor is available to assist with any sized house, apartment, condo, or townhouse. Be sure to give the exact details to your contractor so that you can get an accurate estimate (by using a moving cost calculator).
Take the Hassle Out of Moving With Moving Labor Services
Hiring moving labor is often the best decision for those who need assistance completing certain aspects of the moving process, such as lifting, loading, and unpacking, making the process much easier and safer. By taking a little time to research the best moving labor company for your needs, you can ensure that your move goes smoothly from start to finish.