Why Hire Professional Movers Near You?
Every year, thousands of people choose the wrong movers for the job. By understanding why you should go with movers near you, you can ensure a hassle-free moving process.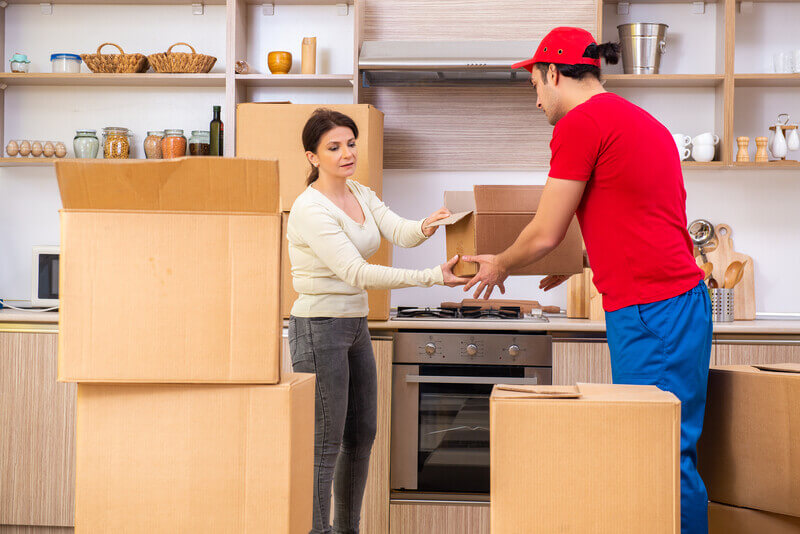 With the overwhelming number of search results for professional movers near me, it's not always easy to pick the right company for the job. While many factors will ultimately determine the best movers for your needs, at the end of the day, going with movers near you will save time, money, and stress.
Whether moving a whole house or just a few items, the moving process always seems more complicated and stressful than it should be. The key to a smooth move is working with professional local movers who know exactly what they're doing and can take care of all the logistics for you.
So, make choosing a moving service easier with our guide covering the benefits of hiring movers in your area who know the ins and outs of your current location.
Local moving companies are familiar with the area
The first and most obvious benefit is that local companies are familiar with the area. When hiring movers who are familiar with the area, you can enjoy the benefits of:
A streamlined moving process: Local movers will know the quickest and most efficient routes to take on moving day, helping you avoid traffic congestion and getting your belongings to your new home as quickly as possible.
Reduced stress: There's nothing worse than feeling lost in an unfamiliar place. However, when working with local movers, you can rest assured knowing that they know the area like the back of their hand and can help make your move as seamless as possible.
Safer moves: Familiarity with the area also comes in handy when it comes to safety. Local movers will know which areas to avoid and can take the necessary precautions to ensure your belongings are transported safely to your new home.
Hiring professional movers near you reduces moving costs.
Moving companies charge an hourly rate based on many factors, including but not limited to:
The number of movers needed
The amount of time it will take to complete the move
The distance being traveled
By working with local movers, you can avoid paying for travel time and other associated costs that come with long-distance moves or movers that have to come from out of town.
Local movers are also likely to charge a lower hourly rate than their out-of-town counterparts since they don't have to factor in travel expenses.
Pro Tip: Use a moving cost calculator to check out estimated costs for local movers in your area and compare them to moving quotes you receive to get the best price for your move.
There's a personal touch with professional movers near you.
Moving with a big national brand makes it easy to feel like just another number. However, when you work with a local moving business, you're more likely to get the personal touch and individualized service you deserve.
Local companies are also more invested in their community and reputation, so they're likely to go above and beyond to ensure their customers are happy.
Movers in your area can offer better partial moving services.
Let's say you don't need a whole house moved, maybe just a few items. Perhaps you have a piano that needs to be moved or a pool table that needs to be relocated. In these cases, it can be tough to find moving companies willing to do partial moves or small jobs - especially when they have located a significant distance from you.
However, because local moving companies are right in your community, they're more likely to be open to performing many different moving services considered to be outside the scope of a typical full-house move. This can save a lot of time and money when you don't need an entire team of movers for a small job.
Local companies are familiar with the rules and regulations in your area.
When moving to a new city or state, it's essential to be aware of any changes in rules and regulations that could impact your move. For example, some states have very strict laws surrounding the transport of certain items, parking rules, and more.
Professional movers in the area will be well-versed in the rules and regulations of your starting point and destination, helping ensure your move is compliant with all regulations and avoiding any fines or fees.
Frequently Asked Questions
What do movers near me charge?
Movers have varying service rates, but most charge an hourly rate for moves within the area. The number of movers needed, the time it takes to complete the move, and any additional required moving services will all affect your moving costs. Typically for local moves within the area, you can expect to pay between $200-$2000. Longer moves across state lines could cost as much as $6,000.
What's the best way to find professional movers near me?
The best way to find professional local movers is by conducting an online search and reading customer reviews. Once you've found a few companies that look promising, be sure to get moving quotes from each company to compare rates and services.
Do I need to tip my movers?
While tipping is not required, it is always appreciated by your moving crew! If you're happy with the job they've done and would like to show your appreciation, a tip of 15-20% of the total cost of the move is appropriate.
What's the best time of year to move?
Moving during the spring or fall when the weather is milder and there's less demand for moving services is typically best. This can help you save money on your move as well. However, if you're flexible with your timeline, you may be able to get a better deal by moving during the off-peak season.
What do local movers charge to move a piano?
Pianos are one of the most difficult items to move since they're large, heavy, and require special care to avoid damage. As a result, you can expect to pay a higher rate for this type of move - typically around $100-$200 per hour.
Move Easier with Professional Movers
Hiring professional movers near you is a great way to ease the stress and hassle of moving. With their help, you can focus on other aspects of your move and have peace of mind knowing that your belongings are in good hands. Be sure to compare rates and services from multiple companies before making your final decision to ensure you're getting the best deal possible.