Checklist For Moving Home For Long-Distance
Although, there are many things you might not have considered, such as locating the fuse box in your new home or notifying your utility company that you are moving. We will be of help here.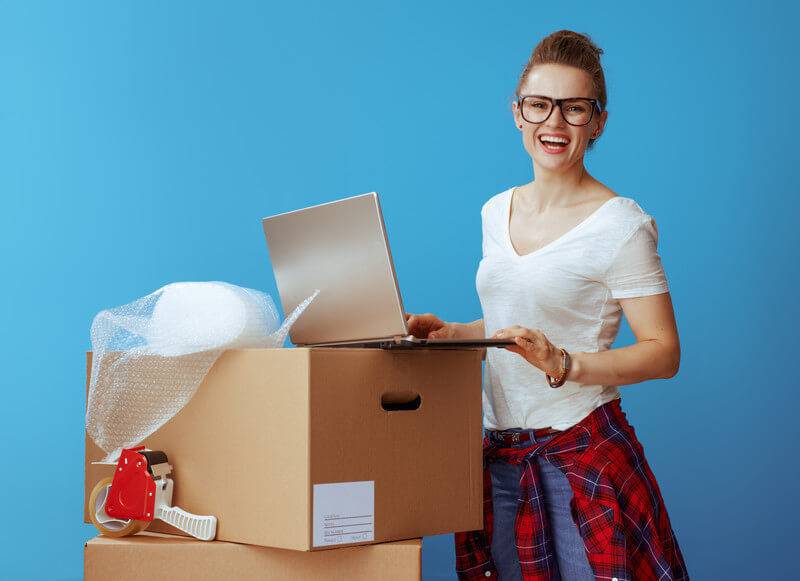 Although, there are many things you might not have considered, such as locating the fuse box in your new home or notifying your utility company that you are moving. We will be of help here.
We've compiled a residential moving checklist to help you monitor all the vital steps while you move your home. The list includes all the important tasks you need to perform for your move, such as hiring a professional mover and settling down into your new home.
Now that you've completed your home exchange and your move-in date fixed, we are sure you are excitedly waiting to move to your new home. You have a lot of work to do before you reach that moment, but we will provide you guidance through the process so that the move runs smoothly to completion.
Below is all you need to know when changing your old home to a new one.
1. Research Your Move
If you've gotten a new home and your offer has been successfully accepted, now is the time to begin your moving house checklist. Without complications, a direct move can take up to eight weeks to perform. It is important to put the legal aspect in place as early as possible to make sure your property sale or purchase transaction run smoothly.
Conduct some research and hire a long distance moving company. Determine the things to consider when selecting a home, and then plan your mortgage.
If you are selling your property, make a comparison of real estate agents. Conduct research on your new location for information on local news and facilities.
2. Begin to Pack and Sort Everything
One month to your move, it is the time to begin packing and sort out everything on the admin side.
Find out how your moving truck or van will be able to access your front door. Are there any parking limitations at any of your locations?
Change your address and contact the HMRC. You may also get this done through your company, so, find out for your specific case. Read best change address checklist.
Begin to pack non-essential belongings and occasionally used rooms. To know what and when to pack any item.
3. Prepare to Move Home
Confirming the vital details of your move is the next thing to do in this stage. If your moving company cannot give extra services like disassembling/reassembling furniture, and packing and unpacking services, this stage would be the best time to arrange for these.
On your moving day, you may want to keep pets and your children with family members, which will let you concentrate on preparing your move efficiently.
4. Focus on Packing and get it Complete
This is your final week at your current home before you relocate to your new home, and during this week, you need to prioritize organizing, completing the packing, and preparing to move.  
Complete packing up the things you are yet to store. Be sure you pack a box or bag that contains your essential items, such as blankets, toiletries, a change of clothes, snacks, and so on that you will easily access without running through boxes on your first night in your new home.
5. Get Ready to Leave your Old House
Perform your laundry so that you don't move dirty clothes to your new home.  Label any extra keys and remove all current house keys from your keyring
Create a list of the contact names and numbers of people and companies you need to sort out in the first few days at your new location
Talk to your new utility companies, such as water, gas, and electricity, to inform them of your moving date and new address. This will be done at least 2 days before move-in.
6. Perform a Final Check on the Entire Steps
It is your final day at your old address and it is time to perform a final check and walkthrough and round the property to make sure everything is packed.
An essential bag will be helpful for settling into your new place and have a nice night's sleep. Make sure that you pack this separately from the items traveling with the moving truck.
Make sure you have the keys to your new home with you or make arrangements to collect them before you move and get the keys for all locks from your old homes into one place.
Make sure your mobile phone is 100% charged (and travel with your charger that day).
If you plan to get help from family and friends on your moving day, verify the details with them and that they have your new home address if needed.
7. Lock Up and Move Out
This is the actual day and now is the time to move to your new home. Below are some of the highly important things to do in your old and new homes:
Supervise the loading of your moving truck strategically, since your moving boxes are all labeled, you will easily load them in the truck in sections.
Take the last check of your old home before you move out, after loading everything into your moving truck. Check all the drawers and cupboards situated in each room and check the garage in case you have one.
Clean your home before you move
Make sure all doors and windows are properly locked and secured and note down all meter readings.
Take photographs of the empty rooms for reference purposes for the condition of the property when you moved out.
Remember your moving box with your first-night items
Make sure you return the keys to your old home to the appropriate party after you moved into your new home, find out if your utilities are working, and ensure you check your moving truck for any items that is not unloaded.
8. Check your New Home
When you get to your new home, you importantly need to make your long-distance moving company know of any specific instructions and that they know the right rooms to place each moving box. Make sure you are satisfied with all the items on your inventory are not missing or damaged before your mover's leaves
Packing List of Moving Day Essentials
Even though some of these are what you know, we've also experienced cases where they are missed. After all, searching through many moving boxes after a hectic day is not what you need.
Below is our list of important items to pack separately and move with you on a moving day: Important documents like passports, birth certificates, marriage license, any records that contain bank account information
Credit cards
Medication
Phone and charger
Laptop and charger
Toilet paper
A change of clothes for each household member
Snacks and water for children and pets
A special toy or blanket for your kids (if they find it essential)
Jewelry
Flashlight
Tape measure
Toolbox
Trash bags
Paper towels
Cash
Any other valuable items, heirlooms, or irreplaceable stuff
Conclusion
We hope that your moving process becomes less stressful with all these things to remember. Advance planning will surely make these tough tasks run smoothly. Enjoy the moving experience and if you desire more information, remember to make use of our downloadable moving checklist.