The Ultimate Moving Out of State Checklist
Moving to another state is a daunting experience, especially if you are used to living in one place your whole life. The concept of moving to a completely new city is familiar to some families, who may move every few years because of work.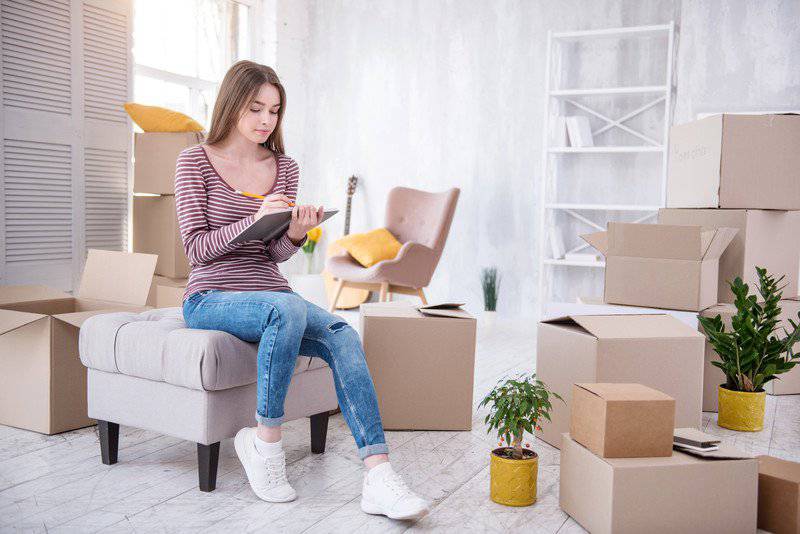 Moving to another state is a daunting experience, especially if you are used to living in one place your whole life. The concept of moving to a completely new city is familiar to some families, who may move every few years because of work.
But those who have never completed a long-distance move can become overwhelmed at the very thought of such a process. Organizing belongings, selling a home or ending a lease, finding a new place to live, arranging vehicle transportation, dealing with school registration and other steps make it a very daunting prospect to move to another state.
Check out the complete moving checklist to follow before moving.
The best way to ensure a comfortable moving experience is to plan ahead. Knowing all the steps that must be completed can help tremendously. It provides the family with direction while breaking down a very overwhelming process into tiny steps.
Our iMoving.com guide will help you understand:
The list of steps that must be completed when moving cross country.
What you must do before your move and after you get there.
Bonus tips that will ensure your integration in your new city is as seamless as possible.
1. Visit Your New Surroundings
Before you can even think about the process of moving, you must get an understanding of where you will be living. Arriving in a new city for the very first time, with your possessions and the entire family, is not the best idea. Moving is already a jarring experience. It is best if you have familiarized yourself with the new area beforehand.
Take a trip to visit the city or town where you will be moving in the next few months. You could plan the trip individually or as a family, depending on the time of the year. Spending a few days in the city where you will be living is very helpful, as you can get a feel for the location and the different neighborhoods.
Check out brochures, maps, online guides, and articles to help you understand the best hotspots, great downtown locations, friendly neighborhoods, and more.
2. Find a Place to Live
Since you will be visiting the city where you plan to move, it would be a good opportunity to investigate your living options. You could meet with a real estate agent during your trip. Explain your situation, when you are moving, your budget, and the ideal location where you would want to live.
Hiring a real estate agent can be very helpful, as they will be your eyes and ears on location. They can tell you about any interesting properties that go on the market in the months between your trip and the moving date.
3. Assess School Options
Do you have school-aged children? Researching the various school options in your new city is very important. As you may know, the public schools in a city can vary greatly based on the neighborhood. Understanding the areas that feature the best schools can help you decide where you want to find a home or apartment.
4. Find the Best Mover
Now that you have a place to live when you move and your kids' school options are sorted, it is time to find a local moving company. While some families attempt to "DIY" the moving process, we recommend getting help from a professional.
Moving cross country is daunting enough without adding a DIY move into the mix. You would have to fill up a large rental truck (maybe more than 1) with all your possessions and then drive it thousands of miles to another state.
Take advantage of the network of experienced, fully-vetted long-distance moving companies that iMoving.com has built over the years to find the best movers in your area. Many homeowners speak about their frustration at dealing with moving companies, which is why iMoving.com is a great resource.
We can help connect you with verified local movers who have a certificate of insurance, provide a reliable and affordable service, and will not give you any problems on moving day.
Still, even with our help, it is best to interview a few moving companies. By getting an in-home estimate on the cost and time frame of the move from different companies, you can find the best option for your needs.
You will also need to decide whether you want a full-service moving package, where packing and unpacking are included. If you want to save some money, you can pack and unpack your items, but pay a mover to load, drive and unload your possessions.
5. Vehicle Transportation
Depending on where you are moving, vehicle transportation may be necessary. Some moving companies do provide this service, which means that you can use iMoving.com to find the right vehicle transporter.
It does take a few weeks for your car to arrive in your new city, which means you may have to set up the vehicle transport a couple of weeks before you are leaving. It could mean having to do without a car or renting a car, for a while. But it is better than having to drive the car thousands of miles yourself!
6. Set Up and Close Utility Accounts
When you have a month left in your current home, contact your utility companies, and inform them of your impending move. The water, gas, electricity, cable, internet, and security system companies will all need to close your accounts as you move.
The process of transferring utilities will depend on where you are moving. With utilities such as water, gas, and electricity, it is rare that one company handles the process in two far apart states.
But you may be in a situation where you can transfer your cable, internet, and security system accounts to your new home. If you cannot transfer certain bills, simply close them and open new ones when you move.
7. Forward the Mail
Visit your local post office and provide a forwarding address for your mail. You can choose the date that forwarding begins.
8. Find a New Primary Care Physician
When you are close to moving, inform your current primary care physician that you will no longer be living there. Also, begin researching physicians who you can see in your new city.
Depending on the type of insurance you hold, some changes may be needed with the paperwork to ensure that you are covered when you see a new primary care physician in another city.
Your current physician can also begin the process of transferring documents to the new doctor, ensuring your family is getting the best level of care.
9. Get a New License
While most states will let you drive with an out-of-state driving license, it is always best to get a new license when you move. Plan a trip to the local DMV in the new city within a few weeks of your move. You may have to provide documents such as proof of residence, social security number, and some other form of identification.
10. Register Your Vehicle
Another trip to the DMV may be necessary if you want to register your vehicle in the new state. Every state has its own requirements on how out-of-state plates are handled. For instance, states like Florida make you register your vehicle within 10 days of moving.
Check the requirements online, visit your local DMV, and get new plates for the family car(s).
11. Pet Licensing
Every state has different requirements for registering a pet. You can find information online about registering your furry friend in the new city. Many states have a requirement where you must complete the registration within one month of moving.
We hope these tips will help you plan a cross-country move!