To Do List For Moving Out of State
Getting ready to move to a different state? If so, you've likely already figured out that things are much easier said than done. Finding a new home is just one hurdle you'll have to cross – the rest of the process can be equally as time-consuming, especially if you decide not to work with a moving company.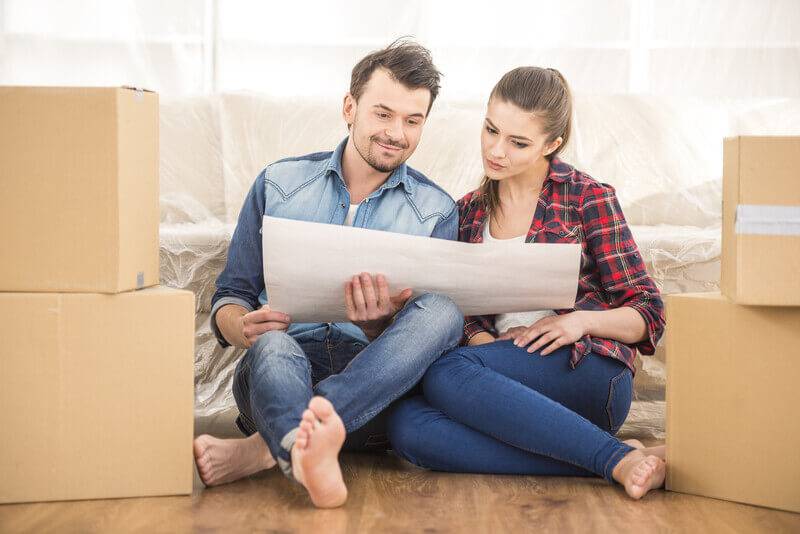 Getting ready to move to a different state? If so, you've likely already figured out that things are much easier said than done. Finding a new home is just one hurdle you'll have to cross – the rest of the process can be equally as time-consuming, especially if you decide not to work with a moving company.
Selling your home, preparing your belongings for the day of your move, and finding cross-country moving companies are their own processes that require a bit of dedication but can be rewarding in the long run. If you want to make your move as efficient and stress-free as you possibly can, take a look at the ultimate to-do list for moving out of state.
1. Start with a Plan
A strong plan is one of the most beneficial things you can invest your time in when preparing to move to a new state. There is a lot that needs to be covered, so having everything in an easy-to-follow format can help you avoid delays, mistakes, and other problems.
Two things you'll need to consider when building a plan for your move are your budget and whether you'll be hiring professional movers or doing the move yourself.
2. Budget
Moving to an entirely different state is anything but cheap. You can expect to spend a pretty penny when moving out of state – it can't be avoided unless you move as little of your belongings as possible, which can mean leaving behind many important, functional, valuable, and sentimental items.
If your plan is to hold onto your belongings, your budget is key to knowing how much you'll be spending and ensuring you can afford to move your household. To figure out what your budget is, you'll first want to estimate how much you want to spend as well as how much you will be able to spend.
List out all of the necessary expenses for moving, putting aside extra for any unexpected expenses that may be required. Insurance coverage should also be considered, and some employers may offer partial or full coverage of your moving expenses.
3. Professional vs. DIY
If you want to make your move as simple as possible, the best thing to do is work with an experienced moving company. These professionals are trained in transporting belongings, including heavy furniture and delicate instruments and artwork, to their intended destination with minimal to no damage.
When performing a move yourself, you may run into problems depending on how far you're new home is from your current location. Getting to the home may take longer, items may get damaged in transit, vehicle problems can occur, and severe weather may make conditions hazardous. The icing on top of the cake is that you will be liable for any and all damages.
4. Pare Down Your Belongings
Take an inventory of all of your belongings, listing what you plan on bringing along with you to your new home. Focus on the items that will be necessities in your home, such as bed frames, dishes, and equipment or machinery. Because of how expensive moving out of state can be, you'll want to control your spending as much as you can.
Paring down the items you move to your new residence can greatly reduce your overall moving costs. When going through your belongings, consider sorting them depending on whether you will pack them, get rid of them, or donate them. Donating may also earn you a tax deduction while selling items can help you make a few of your moving expenses back.
Use our moving cost calculator to estimate your moving cost.
5. Find a Moving Company
Choosing the right moving company can make a huge difference in how good or bad your moving experience is. A good moving company will have professionally trained and licensed staff members that you can trust with your items. If you get to spot any red flags, consider going with a different local moving company.
Once you've found the right cross country movers for your cross-country move, you can feel confident that your items will arrive at your new home safely. You can find excellent movers by searching online, asking for recommendations from friends and family members, and speaking with moving professionals. Ask movers about:
Their use of subcontractors
Additional fees
References
Optional services
Their USDOT number
6. Understand How Moving Cross Country Works
Moving to a different state is a bit different than moving locally. You'll need to know what to expect so that you aren't taken by surprise when receiving information from your moving company. Delivery spreads are common practice, which outlines a period of days in which your items will be delivered to their destination.
Why do moving companies have spread dates? The reason for this system is that movers often transport the belongings of multiple households to cut down on expenses and speed up the delivery process. You may be able to set a loading date, but there are various other factors that affect when your items will be delivered.
7. Ship Your Vehicle
If you own a vehicle, whether it is a motorcycle, car, or truck, you'll need to drive it or ship it to its destination. Determining when you will ship your vehicle as well as how much your budget will allow you to spend on shipping are two very important factors in your move. Ideally, you'll want to consider shipping options early on in your move.
It can take a week or two to transport your vehicle to a different state, so you'll need to plan how you will commute before and after you move. You may need to carpool or use ride-sharing services if your budget allows for it.
8. Do Research
Do research on the location you plan to live in once your move has been completed. Get to know the weather in the area so that you can have the proper clothing on hand once you arrive. Find out the history of the area and get to know what events and attractions there are for you and the entire household to visit and enjoy.
You may also want to know the median income of the state, job opportunities available, and how much you can expect to commute. By researching before you arrive, you won't be taken by surprise and can feel more confident getting settled into your new surroundings.
9. Find a New Home
It goes without saying that things go much smoother when you find a new home before you move out of your current home. Unless you're familiar with the area, you may consider renting a residence while you get to know the lay of the land. Once you've explored a bit more, you can make a permanent decision on where you want to reside.
If you want to find a home within your budget in a good neighborhood, it is a good idea to work with a Realtor. These professionals know the area and can recommend choices that you may like. Their help can be especially invaluable when moving to a new state, as they are knowledgeable and take plenty of work out of the process of house hunting.
10. Update Your Utility Accounts
In today's world, not having access to the internet can be a huge inconvenience. Because your home is in a different state, it may not be possible to visit before moving to make sure that the utilities have been turned on and are functioning properly.
You can take some of your worries away, though, by transferring utilities and arranging for home services as soon as you have settled on when you're going to move. By doing so, you can relax knowing that things will be taken care of. Another thing you may want to update is your mailing address so that you don't miss out on important information.
11. Pack an Emergency Bag
It's highly likely that you won't be able to access many of your belongings while your items are in transit to their destination. Plan for this by packing an emergency bag that is filled with plenty of the essentials that you and your household members require. It should be enough to get you through several days just in case there are any delays or you arrive before your items arrive.
All important documents, such as moving documents, identification information, insurance documentation, and tax papers, should be kept together and on-hand. If you can, transport sentimental or valuable belongings yourself to avoid anything getting lost or damaged. You may also consider carrying the box you plan to open first yourself.
Follow Your List For An Easier Move
Moving may not be easy, but you'll feel ready to be on your way to your new home by going over this to do list and making sure you've done everything accordingly. You can also consider breaking down tasks and making an even more comprehensive list based on the items listed above. With this information in mind, your move will be nearly effortless.