How To Avoid Moving Scams
No matter how smart you might claim to be, when you are unfamiliar with a particular terrain, your chances of getting scammed are high. The scams can come in many different forms, and you could fall a victim of one of the styles or become a victim of more than one type on the same day.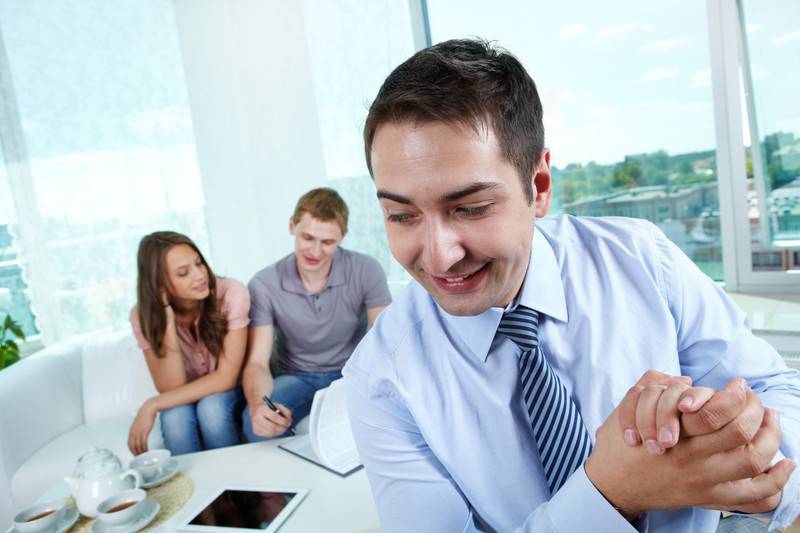 No matter how smart you might claim to be, when you are unfamiliar with a particular terrain, your chances of getting scammed are high. The scams can come in many different forms, and you could fall victim to one of the styles or become a victim of more than one type on the same day. You have to get the necessary knowledge and information that will help you stay away from any scams you might encounter from local movers. Imagine being scammed to pay certain additional fees, with your belongings seized until you pay. Or having to pay extra fees on your insurance. The scams come differently, but you have to also be smart to understand them and prevent them.
Finding the ideal company can be a bit of a problem because of all the things that are involved in it. One problem you might be faced with is your eagerness to move. You might be so excited to move that you hire any moving company that comes to mind, or pops up on your screen first. Another situation is that you might be tempted by offers that look too good. Some unlicensed and unprofessional movers can also be on the internet pretending to be excellent in service and ripping people off. The things that can make you fall are numerous but the information is power.
Being a victim of a scam can be very disheartening, and we hate to see you get disappointed. There are sometimes psychological and emotional afterthoughts that come as a result of the scam. In a trial to stop or help you avoid scams in every possible way, we have come up with useful tips, and advice to save you the stress of being scammed, protecting your property, and saving you time to focus on other productive things.
1. Choose a Company With a Good Reputation
The idea of writing these tips is to guide you in making your choices so that you do not get scammed. It is not hard to come by a reputable company. It's all up to you to sit down and do your findings yourself, this way you will be able to choose the best. Trust me, when you search for a moving company that has a long track record of quality services, you reduce your chances of getting scammed. Companies that understand what it means to have a good name over trying to make money immediately are the best types of local moving companies to work with.
If you have been following our previous posts, you will understand that we have given you some tips on how to find these reputable companies, but if you missed them, here's a summary.
The best way to get them is by asking out friends and family on what movers they have tried before and what was their level of satisfaction. Once this is answered, you will be left with some choices which you now have to make more inquiries so that you can get the best from them. Be careful to listen carefully and regard any warning they give to you. You have to make sure a no is a no, do not consider even if they seem to be enticing.
Another way is for you to run research yourself. Once you run this research, you will be able to determine what's best for you. Shortlist a few companies you have background knowledge about, and make a call to them one by one to sample their opinions and prices. Finally, you should take to the internet and see what people are talking about them. Be cautious of the red flag and make sure you follow your instincts when they refuse some companies.
Another thing to look for in a good and honest company is that they have insurance, and they are licensed. Surely, the government will never give a license to a company that scams, and even if they do after they notice they revoke their rights to operate as a moving company. So these are the things you need to look out for when you are thinking of a moving company with a good reputation. It saves you a lot of stress and also gives you the confidence to trade with them.
Insurance comes in handy, especially for those who are going to have a long-distance move or those who have special, expensive, and very important items they cannot lose. If this is the case, then you have to make sure you hire insured movers. When you do not hire insured movers, you have to bear the brunt of whatever comes your way from the scammers. They will take your most prized possessions and vanish into thin air, and most times, there is nothing you can do about it.
Added to the fact that you must hire a company that has insurance, you must also make sure the insurance claim they provide you with is not bogus or reasonable. If they ever say their insurance covers the entirety of your items with no extra charges, you need to get suspicious as this is practically impossible. Every moving insurance must have two forms – one is the released value insurance, where you don't have to pay, and the other is the full value protection where you have to pay.
2. Planning Ahead Cuts you Some Serious Problems
We always advise everyone packing or planning a move to start early. You almost cannot miss it when you start early because of the length of time you have in making a lot of solid decisions. So plan way back before you even decide to box the items. No matter the circumstance or situation that might be around your moving, it is always better to take time out to make adequate plans to help you through the move and also to help beat the scam.
Many companies are excellent at ripping off desperate customers. When you come to them at the very last minute, or with few moments to go, they end up making a lot more over your head than they would if you come on a good day without tension. Moving companies equally tell many people to book down their move long before the actual date. This way you will be at least assured that your data will not be moved. Seeing how desperate you will appear to be during the last-minute move, you will give in to anyone who promises excellent services when you need them the most.
3. Question Offers Critically
After making your finding from a couple of moving companies, you then get in touch with this company that offers you an amount respectably low from the others you have enquired from. It is very normal to be tempted because you want to save money, cut down a few dollars, and use the money for something else. Whatever the situation is, you should be able to look into these types of deals and see if they any shady. Do not just jump at the offer. Take your time to compare.
You need to be careful with scammers because they can cause you a lot of issues if they are not properly managed after you have hired them. They tend to give you a lower price, and when it's the delivery day, they will seize your belongings and ask you to pay some additional fee. If you do not comply, they continue to hold your items. If you dare make a move to take them to court, they will vanish with your property forever. Now you will have to start life all over, and you end up losing what you thought you could gain.
4. Watch out for Moving Companies That Ask for Full Upfront Payment
Most first-timers always fall for this scheme. After making inquiries with their selected moving company, they are asked to pay the complete amount before the day of the move. This might not seem to you as a big deal, but most of these scamming companies do this to take your money away, and you fall victim even before moving a single item from your home. You have to open your mind up and search for the companies that will require you to only make part payment.
Reputable movers will always ask that you go on a contract and the both of you have your contracts signed while you have your copy. If anything goes wrong, then you can use your contract as evidence against them. Some of these moving companies that ask for full payment do not even exist in the first place, they only have a well-advertised scamming scheme, and you fall for it. It might be too late for you to realize that they will never come after you make payments, or they disappear with all of your property, yes! Your entire property and that is more gain for them because they get to sell it off.
5. Get the necessary Recommendations From Reliable Sources
Your first reliable source when it comes to issues of moving and selecting a company that you feel is a dim fit to help you is to get the information from those who have successfully moved. They might be family members, your relatives, your colleagues, your friends, and even your neighbors. They are the ones that will give you the best types of information without bending the truth. So if you want something raw, and very direct, you should ask them. They will never try to paint any company to be good (except if they own the company of course) so make use of that information in deciding.
Also, remember that reputable companies don't have issues with getting positive reviews from satisfied customers. It is essential; once you choose to hire a company, you need to make sure you are paying close attention to how they are reviewed. They should also be able to give you the contact details of their past satisfied customers, if they refuse, then understand that you are headed for a ditch. Scan through various websites and see if they even have an online presence. If they do, check out the consistency of their ratings, if it seems as though they have bad ratings on a platform and good ratings elsewhere, be suspicious because it might have been paid reviews.
6. Try The Credit Card Test
This works most of the time when you are dealing with moving companies that want to scam you. Tell them that all you have to pay is with your credit card. Professional and reliable companies will never have an issue with that, but fake movers will insist on a cash-only policy. If they continue to persist with this request, make sure you look elsewhere. Try out another moving company, and you will see the difference. It's a simple trick to use in knowing who is fake and who is not. But do not limit your test to this alone, make sure you apply other methods.
7. Try to Search for Quality, not Cheap Services
Try as much as possible to search for quality instead of searching for cheap services. If you are always looking for someone who will give you a ridiculously small quote, then you stand in the best position to be scammed. Make sure you plan for your move well enough and save up for it so that you can choose between the best offers from professional and reputable companies.
In conclusion
You have to make follow these guidelines to help yourself. These are the tips that will help you avoid scams in possible ways. The best things in life come with proper planning. Even if you are a newbie, or have little experience, you can still fall victim to a scam, so take your time and study this guide to help you.