Best Cross Country Moving Tips 2022
It means as little as 2,092 miles from the shortest point from coast to coast in the U.S., or as many as 3,500 miles at the greatest distance from coast to coast. Either way, you're looking at a week's worth of travel- at least.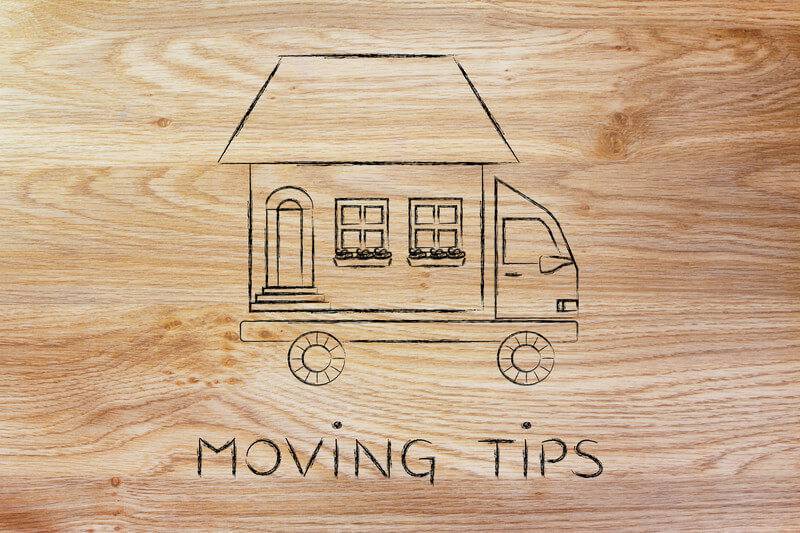 You never really know what it means to move 'cross country' until you move cross country.
It means as little as 2,092 miles from the shortest point from coast to coast in the U.S., or as many as 3,500 miles at the greatest distance from coast to coast. Either way, you're looking at a week's worth of travel- at least.
Unless you're moving with your two kids, one dog, and 50 boxes of your most valuable possessions; then you're looking at a lot longer traveling time.
Don't make cross country moving harder on yourself than it already is.
If you're moving cross country, hire the best cross country moving companies to pack up your troubles so you don't have any. These professional moving companies will have the expertise needed to get you and your things across the country with the least amount of hassle, in the fastest time possible.
Moving cross country doesn't have to be as hard as it may seem, all it takes is this guide for the ultimate know-how.
How do you prepare to move cross country?
Moving can be stressful, but it should be equally as exciting. With a new place comes new opportunities and adventures. The secret lies in your preparedness.
Especially if you're moving cross country, make preparedness first on your list. The more prepared you are, the more you might be able to let some of that excitement in.
If you've never prepared to move cross country before, these are the best tips and tricks to get you there and back with ease.
Plan ahead: Did we mention preparedness? This is number one on our list because it should be number one on yours. As soon as you know that you will be moving cross country, start preparing. Make a spreadsheet, a moving checklist, write everything down-you'll be grateful you did.
Stick to your schedule: If you're going to plan ahead of time, don't make it all for naught. Make sure you stick to it, otherwise all that planning was pointless.
Minimize before you pack: You already know you're going to be moving a lot of stuff, but don't pack more than you need to. This is true for every move but especially cross-country moves. Sell, give away, and toss whatever you don't need to start fresh in your new state.
Make an inventory: Once you've downsized quite a bit, now you can create an inventory. This is especially important for cross-country moves because depending on the variety of ways that you can get your things from one point to another, you want to make sure it is all accounted for.
Pack with an organization: The last thing you want after traveling 3,000 miles is to open a box full of random goods. Organize items based on what room(s) they go in and you'll find that setting up your new space won't take nearly as long as the travel did.
Pack with care: When packing to move cross country, distance is a factor. Unlike other, shorter moves, your stuff will be packed up longer, on the road longer, making more turns, hitting more bumps, etc. So be sure to pack your fragile items extra carefully.
Label with your name: This isn't something you would think about for a typical move, but since your stuff could travel without you, or via different methods of travel, having your name labeled everywhere will help ensure nothing gets lost.
You go first: Labeling your name is great, but you also want to make sure your stuff doesn't get there before you. When it comes time to move, it's okay to travel without your stuff and before it, so that you're there when it finally arrives.
Double-check your belongings: This goes without saying; if you want all your stuff to end up with you, make sure it is all accounted for, and then count it again.
Triple check your route: Typically moving across the country requires several vehicles and clearly, several hundred miles. It is important to make sure you know where you're going and where your stuff is going, so triple checks the route to your new home.
Leave it to the professionals: Of course, the best way to move cross-country stress-free is to leave it to the professionals. Sure you can rent a truck and drive it yourself, or you can sit back, relax, and let the experienced professionals pack your stuff with care, drive that heavy truck, and keep track of your belongings for you.
How can I move cross country cheaply?
It's true, anyone can move across the country, but not everyone can afford it. Although oftentimes you don't have a choice.
If you have to get your stuff across the country, then money can't stop you from doing so. Even if you know how to get your stuff across the country, most people are more concerned with knowing how to get it there cheaply. Fortunately, saving a few extra dollars in your wallet is possible.
Moving cross country cheaply requires these things:
Choose the ideal moving time. Not everyone knows this, but there is actually a moving off-season. This is typical during the fall and winter when moving companies experience less business. During this time they will likely offer better prices and discounts.
Look for discounts. If you're not moving during the off-season, still look for discounts. Coupon codes, military discounts, student discounts- you'll never know what a moving company has to offer unless you ask.
Check if your company can pay for some or all of the moves. Often times if you are required to move more than 50 miles away, at your job's expense, your employer may be required to assist you. All you have to do is speak with Human Resources.
Find free stuff. There is nothing better than being free when you have to move 3,000+ miles away. Find free boxes and remember that backpacks and suitcases can store items just as easily, and all those towels and blankets you have are great for keeping fragile items protected.
Drive your own car. One of the biggest ways for you to save money when moving cross country is by driving your own car there. This takes care of the cost of you and your car, without having to put you on an airline or transport your car via trailer.
Hire moving labor. Whether you want someone to pack, unpack, load, unload, or all of the above, if time is money, you will save significant money by saving significant time, if you hire some help. That's what they're there for.
How much does a cross-country move cost?
Once you've saved a pretty penny or two by following our cost-effective tips and tricks, you might be wondering how much it does cost to move cross country anyway?
Of course, there is not one standard cost. Moving from New York to California is still different than moving from South Carolina to Arizona. Then you have to factor in the number of bedrooms, amount of stuff, and overall mileage. To put it in perspective, a move of only 1,000 miles, starts at around $4000.
While you might not get an exact answer here, it is important to know what you will be paying for when it comes to a cross-country move.
Some of the factors to consider for your cross-country move include the size of your move, packing fees, travel fees, storage, moving supplies, and liability and coverage.
Specifically, travel fees are important to factor in because most people can't simply drive a week straight without stopping. So it is important to consider where such as in what hotels you might be staying at and when. Travel fees also include gas if you are driving yourself.
When moving such a far distance and using professional movers, liability and coverage are also a fee that several people forget to include. It is important to have this coverage however to protect and ensure your goods.
How long does it take to move cross country?
After the chaos and commotion of packing, the only thing you'll want to know is: when do we get there? When moving cross country, the journey might be interesting, but admittedly it's all about the destination this time.
Everyone wants to know when they and their staff will be in their new location, and the truth is that it is all dependent upon where you're going. Typically a move across the country can be completed in as little as 2 to 5 days but can take as long as 7 days to move from coast to coast.
This time will also change depending on how diligent you are and assuming you don't get lost. However, if you want to move with the most diligent and experienced movers, use iMoving.com. iMoving is not a moving broker. We facilitate moves by creating a unique platform where you can manage every part of your moving process from the inventory to the mover's route and then have access to handpicked, licensed, professional movers.
For the first time ever our company takes the stress out of your move and puts all the control into your fingertips. You would hire a professional to do any other kind of job, so hire professional movers to do just that, move.