How To Do A Cross-Country Move Last Minute
Over 26 million people move around the country annually. Not all of them have time to plan ahead. By staying calm and making a plan, last-minute moves can be easy.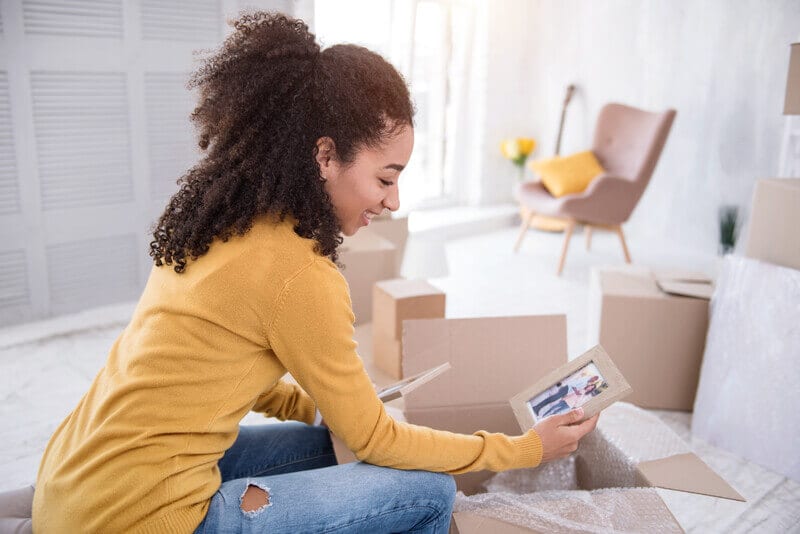 Moving cross-country at the last minute is possible. While it may seem overwhelming at first, getting a cross-country move done fast is definitely doable with the right tools and resources.
Sometimes life brings unexpected changes that require you to move cross country at the last minute. Whether it's new employment opportunities, changes in family dynamics, or a desire for a new adventure, last-minute cross-country moves happen all the time. If you have to make a last-minute cross-country move, use cross-country movers that are reputable and reliable and follow these pro tips to make the process easier and less stressful.
Find Movers
The first thing you'll want to do is find cross-country movers who are available immediately to help with your last-minute move. This can be done in various ways, but often the best bet for last-minute cross-country moves is using an online service that connects those relocating with reliable and reputable moving companies.
Because of the amount of work that goes into any cross-country move, it's best to find full-service movers who can help with every aspect of the moving process to make things go as quickly as possible. Full service moving companies can help with all sorts of moving tasks such as:
Loading/unloading
Providing transportation for your belongings
Disassembly/reassembly of large and oversized items
By using full-service movers to take care of the bulk of the moving process, you can focus on other important tasks that need to be completed before a last-minute cross-country move.
Create a Checklist
Making a moving checklist is essential to keeping track of everything that needs to be done when moving cross-country last minute. With a comprehensive checklist, you can check off items as they are completed and you'll have a better idea of what still needs to be done and can avoid any potential stress caused by trying to complete everything at the last minute.
A checklist should include all the tasks that need to be done for both the move itself and for preparing your home for sale (if applicable). Some tasks that should be included on a cross-country moving checklist are:
Packing your belongings
Making travel arrangements
Obtaining packing supplies
Labeling boxes and suitcases
Notifying utilities of your move
Changing your address
Even if you're using a moving company to help with your move, it's essential to create and follow a checklist to ensure nothing is missed.
Consider Alternate Storage Options
If you have to move cross country last minute, it might be prudent to consider storage options for some of your belongings to save time during the packing and moving process.
There are various storage options available, both short and long-term, that can accommodate your needs. By using a storage unit, you'll have peace of mind knowing that your belongings are safe and secure until you have more time to organize their delivery to your new home.
In addition to being a great way to save time and stress during a last-minute move, using a storage unit can also be cost-effective. Moving companies typically charge by the weight of items, and if you don't need to take everything with you when moving cross-country, using a storage unit can help keep your moving costs down.
Use a moving cost calculator to figure out how much your move will cost. This is a great way to understand the overall costs of a cross-country move and decide what fits into your moving budget. The less stuff you need movers to transport last minute, the greater the overall savings may be.
Ask for Help from Friends and Family
Even moves that have been planned with long-distance moving companies for months can be stressful, so it's no surprise that last-minute moves can be downright chaotic. One way to help minimize the stress of a last-minute move is by asking friends and family for help.
If you have friends or family members who live close by, ask them to help with tasks such as finding packing materials, labeling boxes, or even watching your kids while you take care of essential moving tasks.
With the help of friends and family during a last-minute moving frenzy, you'll be ready the day the movers show up to load and transport your belongings to your new destination.
Frequently Asked Questions
How can I get packing materials fast?
The fastest way to get packing materials is by purchasing them from a moving supply store. Many stores will deliver the materials directly to your home, which can save time during a chaotic moving process.
How do I change my address?
You can contact your local post office or visit the United States Postal Service website to change your address. It's important to update your address as soon as possible to ensure that all mail and packages are delivered to your new location.
Does it cost more to move last-minute?
Fees for long-distance moves are calculated by the weight of items, distance traveled, and the time of year you are moving. If you are moving last-minute, it may have a higher cost based on the availability of movers and trucks. To get an accurate estimate for your move, use a moving cost calculator.
Should I pack an essentials bag?
Yes. If you are moving cross country last minute, it is wise to pack an essentials bag that contains the items you will need in the first few days of your move. This bag should include toiletries, a change of clothes, important documents, and a few kitchen items to help you get by until you have time to unpack.
Make Last-Minute Cross Country Moves Stress Free
Moving cross-country is always stressful regardless of how much time you have to plan. If you are moving cross country last minute, the most important thing to remember is to stay organized and take things one step at a time. Completing the tasks above will make the move less stressful and help ensure a smooth transition to your new home.