Guide to Find the Best Cross Country Movers for Small Moves
In the moving industry, the best way to find these professionals is by word of mouth. Seek out customer feedback when searching for moving companies, and don't choose one until you absolutely love their reviews. The best cross country movers should have positive feedback no matter what size load moves they have done.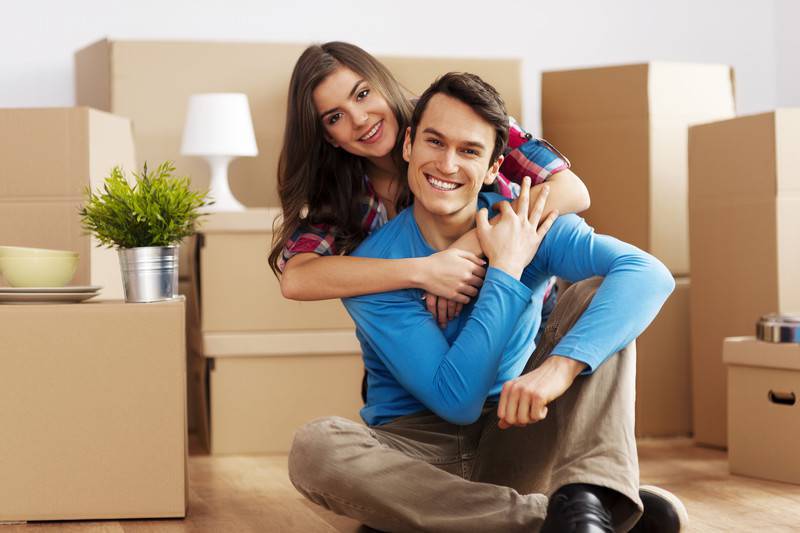 What's the difference between small moves and large ones? Your sanity, of course.
A small load might be less to move, but if you're moving a long distance, you'll still want your stuff to be in the hands of the professionals.
In the moving industry, the best way to find these professionals is by word of mouth. Seek out customer feedback when searching for moving companies, and don't choose one until you absolutely love their reviews. The best cross-country movers should have positive feedback no matter what size load moves they have done.
What is considered a small move?
Some moving services won't even consider your small move. Many companies require a minimum weight of the shipment to be met, which is typically around 2000 pounds.
A small move, however, is right around 1000 pounds, so what do you do?
The truth is you can't simply drive your stuff yourself for a cross-country move; even if it doesn't seem like very much stuff at all. You likely don't have a vehicle large enough for this, but you also don't want to be charged a minimum when your belongings don't even weigh that much.
When getting your free moving quote, try to find places that specialize in small moves, otherwise, accept that you'll be paying or more than you need.
How much does a small move cost long distance?
Small move, small money - except when long-distance comes into play. Local moving with a small move might be a cinch, but a cross country or interstate move requires a bit more calculation.
Typically a small move is anywhere from 100 to 1000 pounds. In order to travel 100 miles, this might cost you $400 to $850; 1000 miles from $475 to $1200; or even 2000 miles for $500 to $1500.
So, reasonably, however, even your small move might start to cost like a large one the farther distance you go.
In the end, your small move cross country will be calculated based on the following factors:
Whether or not you purchase insurance
If you have any specialty items
If your move involves stairs
The size of your items
The value of your items
The amount of labor required to complete your move.
Get your moving estimate by using our moving cost calculator.
How do I pick the best moving company?
When it comes to this type of move, a small move, you have to be pickier, more precise, and make sure you're not overspending on your small move cross country.
Some of the best ways to move a small amount of stuff a long-distance might be the ways you've never thought of.
Self-pack and ship parcels via USPS
Most people don't even know that USPS does this, but if you have a small move- a really small one, this is a great option to consider. Typically boxes/ items can weigh no more than 70 pounds per box. This is helpful for a move around 500 pounds without any large furniture.
Ship it via pallet by a packaging company
If you don't have very many items to take with you, and nothing too valuable, you can take your belongings boxed yourself, or have them box it for you, and then have it palletized and shipped as a pallet. This is one of the cheapest ways to move your stuff only costing around $50 to $100 when dropping off and picking up your items. Again, this is typically recommended for moves without furniture, and if you have no more than a pallet worth of stuff.
Choose the right moving company
This might be easier said than done, but all it takes is a little more research. Try to avoid going with big-name moving companies such as U-Haul or Rent-A-Truck that will likely charge you the weight minimum. Instead go with smaller, more personal moving companies and ask if they specialize in small moves. You can always move your big items this way, and your small ones via the methods described above.
Decide if it's worth the move
If you have a run-down washing machine on its last leg- is it really worth taking with you? If repairing an item or appliance is going to cost near the same as replacing it completely, consider leaving it behind. This will keep your small move small and make it less stressful to worry about how to get what where.
FedEx next-day air
Last, but not least, if you really need things moved a far distance fast, you can choose to next-day or second-day ship your belongings. This might be one of the more expensive options, however, so make sure you're keeping track of the budget.
Is it worth it?
At this point you might be asking yourself: is it really even worth the move? The truth is, yes, because what is the alternative— leaving your stuff behind only to purchase it all again? That's no good.
You need your belongings to go with you one way or another, but some things to help you decide how much help you might need could be:
How heavy are your belongings?
If you have a lot of big, heavy, bulky furniture that's going with you across the country, but only a few boxes of clothes and household goods, there may be the dilemma of if you even need help at all. If you have a bunch of really strong friends, maybe you can get the job done yourself. If not, however, professional movers would be fast and cheap for only moving a few pieces of furniture.
How far is the move?
Everything about moving is stressful, even when it's a small move, so ask yourself if you really want to be handling all those miles on your own. Packing and unloading is one thing, but the drive is the worst part for many people. One option is to choose a "You pack, we drive" moving company that allows you to pack up a moving container yourself, they just do the driving.
Do you have kids? Do they need babysitting?
No matter the distance that you're moving, when kids come into the picture, it changes everything. If your kids need to be watched or babysat, it might just be more worth your time and money to hire professional movers and let them take care of it, so your kids don't get in the way; hurt, or injured.
Frequently Asked Questions
Does every moving company charge a weight minimum?
No. This is usually only true of big-name moving companies like U-Haul. Choose smaller, private-owned ones for small moves.
Will, my company pay for my small move?
No matter the size of the load move, if your company requires that you move a certain distance for work, you may be eligible for your company to pay for the move. Speak to your HR contact for more information.
How do I move a few things without a moving truck?
Portable moving containers, USPS shipping, and freight packaging are all different options than a traditional moving truck. These options are recommended for moving valuable things or if you just don't have that much to move in the first place.