Guide to Find the Best Movers in New York
Movement is a part of life. The average person would likely have to relocate from one location to another at some point in their lives. The task of relocating from a house or office space to another is no doubt a daunting one; whether it involves switching locations within a city or across different states, the entire process can be energy-sapping and time-consuming.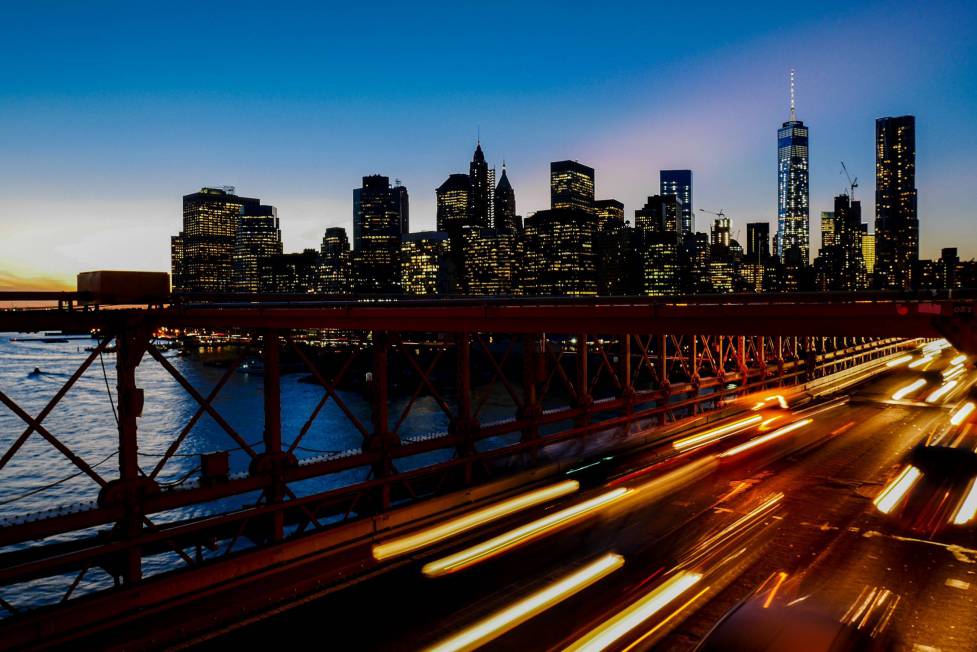 Looking for the best mover in NYC? Get recommendations, research movers, get moving quotes from different companies, and a lot more will guarantee a good selection.
You are here, with the excitement that you finally secure a place that feels like home in New York. The moving day is approaching, and you only have to select a New York mover to hire. The first idea we have for you is to not think of it as the last thing. New York is such a large city and thus contains many packing and moving companies.
Some of them are reliable and professional, offering top-quality moving services. We said 'some' and that means a small percentage of the entire industry. It implies that you should be more careful when selecting the perfect moving company. You should be more mindful, and don't lose guard when trying to select the right company in New York City. There are lots of fraudulent companies here, and you don't want to get scammed or have your belongings kept hostage.
Fortunately, this is one of the reasons for this post.
We are here to provide you with some ideas on ways to find and select the right moving company in New York City, and the most vital details to concentrate on include:
1. Licensing
The company must be licensed in New York. When you are moving to NYC, you don't want to hire a company that is not licensed for your move. All legal movers in the United States must be licensed. These licenses imply that the mover is approved to operate in the state and country that they are accredited.
If you choose to move with a moving company that is not licensed because they don't cost much or are easy for your schedule, you are risking your shipments getting damaged, stolen or lost, or even held hostage.
A licensed mover will make sure your belongings are carefully handled and delivered with no harm to them. When researching movers, ensure you check their site or ask a rep for licensing information.
2. The Company's Transparency
None of the residential movers in New York hides the information anyhow. You selected some of the movers, and now you are researching the information regarding each of them, to determine their reliability. Firstly, research on the internet. If the company doesn't have a website of its own, begin to suspect them. This may be because the company is new, and still did not have a web page. But, check it further, figure out if there is more information to find, call them, visit them, and ask around about them.
If their name is not mentioned when they answer the phone, they provide you wrong information, or they dodge some questions, this is the second screening out step, don't hire a New York moving company that information about them is not easy to find.
3. NYC Moving Experience
The company needs to know their way around The City That Never Sleeps. Due to its busy streets, bustling boroughs, and attractive bright lights, NYC is famously called 'the city that never sleep. Moving is stressful on its own, but moving to NYC is even super stressful. Your movers should be well familiar with NYC. They should know what streets are the best to take, the best time to perform loading and unloading of their moving trucks, and the safest means to transport your goods.
New York City is also famous for its tough street laws, street cleaning laws, and parking laws. Moving companies should know these laws very well, especially when it regards parking big moving vehicles and preventing traffic while your shipments are loaded and unloaded. The best mover should be able to move your shipments faster, safely, and legally when it is about New York City's parking and street laws.
4. New York Moving Insurance
The New York moving company should be insured in the state. With that much population, NYC sees so many moves, especially among the young population who relocate from one apartment to another most often. Landlords and property owners have experienced everything –and that is why they take actions to protect themselves from potential damage that NYC movers can incur. It is actually because of these reasons that property owners and landlords usually ask for a certificate of insurance (COI) from tenant movers.
A COI is importantly a document that shows that the movers are insured – a requirement that is highly popular in big cities. All legit moving companies in New York City will be insured, and that implies that they should be able to present their COI if you request it. Else, you should go for a different company that prioritizes insurance coverage and safety.
5. Packing, Unpacking, and Setup
The moving company should be capable of packing, unpacking, and setting up your belongings. You could handle the heavy lifting yourself, but why take on that stressful task when your movers can handle it for you? When you are moving to NYC, time is very important. Some landlords ask that you complete your moving in one day, or even have particular days of the week when relocation is not allowed.
A moving company can pack and unpack your cargo, load and unload them from the truck, and arrange them at your new residence, which can very much reduce the time and stress of your move. You can pick the level of packing, unpacking, and setting up your movers will do for you. Based on your chosen plan, your movers might pack up only your kitchen, or they might pack and unpack everything in your home. Who said your move to New York City must be stressful?
6. NYC House Moving Experience
The moving company must be experienced in relocating apartments in New York City. Moving to NYC is significantly different from moving to any other U.S. city. The architecture in NYC is so different and sometimes very old. Also, apartments are usually small and buildings are filled with narrow hallways and stairwells. In simple language, moving to an NYC apartment is much different than relocating into a large suburban home.
The furniture you are moving from your former home may not fit in your new NYC apartment – it may even not fit your new doorway. The best NYC mover will have much experience in moving furniture and boxes in and out of multi-leveled buildings and several-floor walk-ups- even if there is no working elevator in the apartment. Some companies have experience in using cranes to lift heavy pianos and furniture pieces in and out of skyscraper windows. With such experience, they sure can move anything.
7. Moving Companies that Prioritize Cleanliness
The moving company should be serious about cleanliness. Bed bugs, cockroaches, fleas, and other pests can curse harm to apartments and buildings in New York City. And immediately you have pests in your home, they are much difficult to get rid of. To free your apartment of these unwanted friends, you could end up spending a lot of money on pest control services – which might take several attempts to be effective.
To avoid having to deal with insects and pests, you should go with a moving company that knows about pest control issues. The best moving company in New York City will be serious about cleanliness. Before you hire a company, ask them about the measures they take to keep your shipments clean and protected from an infestation of pests during and after your move.
8. New York Movers with the Best Reviews
The moving company should have excellent customer reviews and references. One of the major benefits of having online resources at hand to us in this present age is that we can research almost all moving companies we spoke with. Many movers in the New York City area benefit from the internet to make them look experienced and reliable – but this can be done by rogue movers too.
Moving company scams are popular in NYC, and if you later get scammed by rogue moving companies, you might pay up to thousands of dollars – or even get charged to get your belongings out of storage. As regards NYC movers, you should do all the research you can as soon as you can. A good starting point is Google or Yelp, but the Better Business Bureau and Ripoff Report are also good places. The best movers in NYC will have many honest, positive reviews from genuine customers.
9. Cost-effectiveness
The moving company charges you a moderate price for your relocation. The moving process can be costly, so you need to locate a moving company from New York City that is not overcharging for its services. Costs can significantly differ based on the distance traveled of the belongings, and the weight of items involved in your move. Most moving companies don't advertise their moving prices on their site, so you will possibly need to call them or fill an online form to contact a company rep.
It is because of this that it is difficult to know when you are receiving a reasonable price. Ensure you ask specific questions as regards packing fees, mileage costs, and other services –and make sure you obtain detailed answers. The moving company will send out an agent to check where you currently live and the goods you intend to ship, which will help them figure out your moving price.
With a free first quoting, you know the actual cost of your move, and you did not have to pay an additional fee to lay hold of that information. A legit NYC mover will not scam you while you are getting ready for your big relocation.
10. Additional Services
Hiring a New York moving company that offers more moving services for a similar amount is a perfect choice. When obtaining the estimated cost of the move (use a moving cost calculator), you know about the amount your move will cost you for the basic moving service. But, you need to also check the moving services that the moving company offers besides the cost, for free.
That should also be a major factor when selecting the right mover in the Big Apple, since, during the move, you don't know what might happen and what additional moving service you might need or get helpful (furniture disassembly and reassembly, moving large items, servicing of appliances, split pick-up and delivery, shuttle services, and so on), and that is why you should choose a New York moving company that offer it for free.
Tips for Moving to or Inside New York
Facts about New York
Living in New York is a dream comes true for many people, and most of these people appreciate it. Attractions like Times Square are found in the city, where many of the most popular artists in the world have performed. The family also hangs out at the Bronx Zoo and some of the best concerts around the globe are hosted in Madison Square Garden. The cost of living is around 47.8% above the national average, which makes New York one of the most expensive world cities to live in. However, you can prepare to get higher incomes to help cushion this.
Moving to New York: What to Expect
Climate: New York majorly sees all four seasons. Temperatures can go below freezing during winter, but the summer months are famous for hot and humid weather. That is why, peal relocation season is spring and fall – but don't move during college move-in/move-out, since there are about 110 colleges and universities in the City That Never Sleeps
Culture: New York is home to many of the best artistic and cultural attractions in the universe. Broadway is famously known as the testing grounds for the best theater, and the Metropolitan Museum of Art is where you find artists of various styles. Ellis Island as well as the Statue of Liberty make the city a location for historians as well and add to the rich diversity and deep history of the city.
Transportation: May New York residents decide not to own a car and rather make use of transit. Parking is hard if you don't own space at your place of work and home, and commuting traffic is tough. If city life is new to you, check your options for public transit in and around your local area to make a better choice on whether or not to keep your car. You are probably covered with many busses and the subway available.
Cost of living: Since one of the highest costs of living in the United States, you will want to carefully pick a neighborhood and home. Prepare to pay about 45% higher rent than the country's average, and 175% above home-purchasing costs.
Where to live: Each of the boroughs in New York comes with different pros and cons, including different personalities. Perform some research before you move to determine which neighborhood in New York is indeed the best fit for you and your way of life.
Conclusion
If you are getting prepared for a move to NYC, you need the right hands to trust, pay and handle your belongings. Our licensed bonded insured crew knows all about city living and will do all that is necessary to make sure that your belongings are timely delivered and with no scratches or damage.