How To Find The Best Truck Rental Companies For Your Move
If you're doing a move on your own, it's likely that you're going to be trying to figure out exactly what you need to use in order to haul everything. How can you be sure that you accomplish your goals? Are there ways to get a vehicle that can take care of everything that needs to be moved?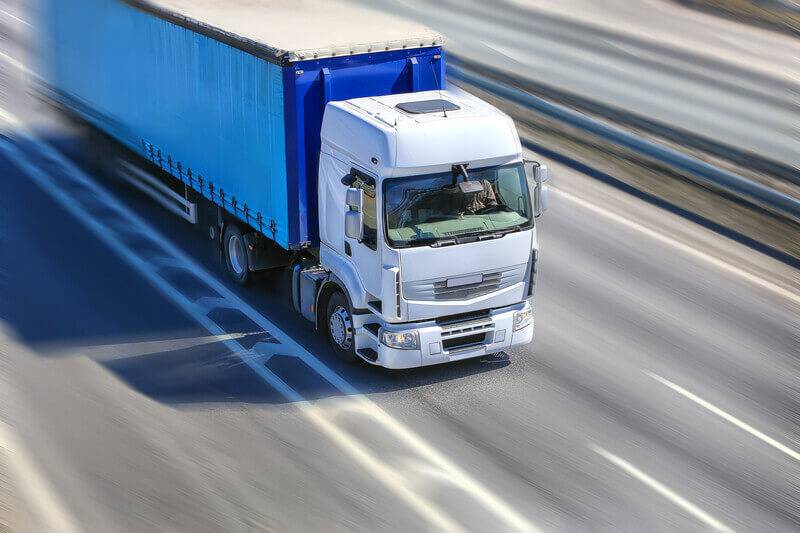 If you're doing a move on your own, it's likely that you're going to be trying to figure out exactly what you need to use in order to haul everything. How can you be sure that you accomplish your goals? Are there ways to get a vehicle that can take care of everything that needs to be moved?
The fact is, getting a moving truck rental can be a really helpful option for both long-distance and local moves.  You can find a lot of different types and sizes, which can help you to stay ahead of problems and make sure that you get it all accomplished. So, how do you find the best company for your purposes? Here's a guide that can help.
How far are you going?
First, the distance of your move should be considered. Local moves are going to be much easier to find trucks for than long-distance ones. It'll also cost much less for you in the long run (which we'll explore more later in this post).
Long-distance moves are not as complex as they used to be, so it's important to check out what companies allow you to use their trucks for long-distance moves in the first place. But, as soon as you have a distance in place, you'll find it much easier to get other things planned out as you need.
Do they have a good reputation?
As you start to look at local moving companies and moving truck rental options, you're going to need to start looking into their backgrounds. You don't want to go with a company that is known for having dirty trucks or that their employees are rude to everyone that is going to come into the business in the first place.
Thankfully, the internet has a lot of great information that you can utilize in order to discover the information that you need in order to get everything worked out. You can connect with others in your local area via social media, or you can use forums or aggregator websites that work to provide you with reviews of these websites with ease.
Just be sure that you do some comparisons, and that you take a critical look at all of the information that you are provided during your search. Not only does it help you to get a better, fuller understanding of what you're looking at, but it makes it a lot easier to know who you should listen to and what reviews you may want to ignore.
How big are their trucks?
The size of the trucks is an essential consideration when you start shopping around for which truck company you'd like to choose from. In some instances, you'll only need a small van in order to get everything where it needs to go, and so having smaller options available can save you both time and money.
But, not all companies have the smallest and largest sizes available. The most common size for a moving truck is 22 feet, with 24 and 26 feet coming close behind. These trucks have a lot of space and make it easy for you to get pretty much everything that you may want to take with you.
Beware of the larger end of the trucks that you may want to rent, however. A 26-foot truck is going to be the longest truck rental that you can get without having some sort of CDL in order to drive it. Typically, you can fit a 3 or 4 bedroom home's items into something of this size.  If you feel like you're going to need a truck that is larger than that, you may want to look into hiring local movers so that they can legally drive a larger vehicle for you.
How do they calculate the cost of your move?
The cost of renting a truck is going to be different than if you hire local moving companies to take care of your move. Since you don't really need to hire anyone to load up, unload, and/or drive the vehicle, you're going to be saving a bit of cash on the labor.
Typically, if you're staying within a certain distance of your original home, you will just have to pay a flat rate for the vehicle that you're renting, and then you'll pay minimal rates for the mileage that you accrue. As a result, you could end up spending around $100 or less in order to rent your vehicle and get things moved into your new place.
For one way, long-distance moves, it's typically all based on mileage, but the mileage rate is a bit higher than what you'd see for those in-town or in-county moves. You may also have to pay extra for things like insurance, fees for blankets and other moving supplies, and other such things that you may need in order to complete your move safely and effectively.
Do they have other services and rentals available?
In some instances, you are going to need some additional rentals in order to get everything worked out as it should be. For example, if you know that there's going to be a delay between the time that you move out of your current home and when you move into your new home, you will likely want to get storage services. Thankfully, some companies offer them for affordable prices.
Another rental you may need is a car trailer. Car trailers are trailers that connect to the back of the moving van and haul your vehicle along with it. These are great if you are by yourself or it's only you and your spouse, but you need to take your vehicle with you on your long-distance move. It holds your car securely and it ensures that very little wear and tear happens to your car on the trip.
Are they affiliated with a national moving truck company?
In some cases, you may want to choose long-distance options over local movers and their trucks. Why? Because national companies have full networks of other companies that they can help you to connect with and to ensure that you don't have to find a way to get your truck back to the starting point after a long-distance move.
National moving truck rental companies may also have multiple places where you can pick up a truck, so if you go to schedule a truck from the rental option in your town, you aren't stuck. You may be able to get the correctly sized truck from the next town over and not pay any extra for your efforts. This saves a lot of time and money in the long run.
Are their vehicles licensed and bonded?
You don't want to rent from a company that doesn't have all of their paperwork in place as it should be. In short, you want to be able to check out the licenses that they have for their vehicles, and whatever type of insurance that they have for them as well.
The best companies will make this available for you, or tell you that you can ask without any sort of problem. Just see what it is that they have to offer and be sure that you talk with them about what you need to know in order to make a decision as to whether or not they're the right company for you.
Frequently Asked Questions
Will I need to rent a truck if I'm hiring a moving company?
Likely not. On the whole, most moving companies have their own vehicles, which they will use in order to take care of their moves. In very rare cases, you may have to pay an additional fee if you need a truck that is larger and smaller than what they have in their fleet.
What do I do with the truck when I'm done using it?
If it's a long-distance move, you'll work out exactly where you need to drop it off when you put in your reservation for the truck in the first place. For local moves, you'll likely just drop it off where you picked it up from. Either way, you want to have that all in order before you pick up your truck on moving day.
What if I'm in an accident while driving the moving truck?
You will have to have some sort of insurance in order to drive a moving truck. It's typically an additional fee, but it's relatively minimal and covers everything. You may also want to check with your car insurance agency to see if they cover you while you're driving other vehicles, like moving vans.
On the Road Again
Finding your moving truck is a big first step, and you want to be sure that you are doing your best to get ahead of problems. Planning everything out carefully will make it a lot easier and, in the long run, you'll have more in order and ready to go than you probably realized was possible.