How to Find a Cheap Storage Unit for Your Move?
When preparing for your move, you know that there are a lot of questions that need to be worked out. You need to be certain that you're doing what makes sense and that you're going to be able to take care of the problems that often arise during your move.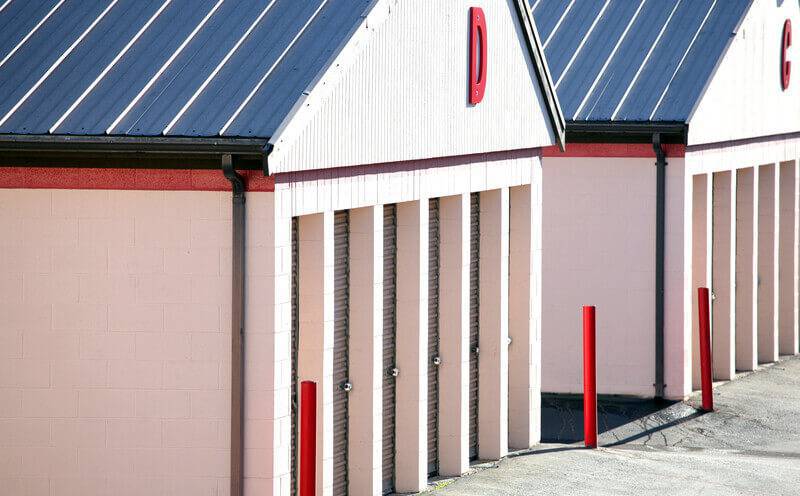 When preparing for your move, you know that there are a lot of questions that need to be worked out. You need to be certain that you're doing what makes sense and that you're going to be able to take care of the problems that often arise during your move.
Sometimes, a storage unit is necessary. Whether you're downsizing, you're going away for a period in between, or you're just looking for options in case there is a delay, you want to be sure that you can find a cheap option that works. How do you do so? Let's take a look.
Why Do You Need It?
There are a lot of reasons why you may need to get your hands on a storage unit at some point in time. In many cases, you are going to need it because there seems to be some sort of lag time between when you are moving out of your home, and when you are moving into the new place that you are moving into. Storage can often save you a lot of headaches in those cases.
Another reason you may need it is that you're moving into a smaller home and you aren't completely sure as to how you are going to be able to fit everything. You may not have time for something like a yard sale or moving sale before moving day, or maybe the weather isn't right for it. So, you can get a storage unit and deal with it after the move is completed.
Know the Right Size for Your Items
One of the most important parts of this process is knowing how much stuff you're putting in there. Are you going to be putting a lot of large furniture in there? Or is this going to be someplace where you just have some boxes that need to be dealt with or sorted through after you're done with the rest of your move? That's going to make a big difference.
In the United States, storage units are typically measured in feet. The smallest units you can find are 5 feet by 5 feet, and they will typically only hold what you'd find in a small, walk-in closet. Now, from there, you have 5 by 10 ones and 5 by 15 sizes, which are equivalent to small and large walk-in closets, respectively.
After that, you get into the bigger sizes that people typically imagine storage units to be. 10 foot by 10-foot units are some of the most common units that you'll find, and they're about the size of half of a garage (for one car). Add a few more feet, and you get the 10 by 15, which is the second most common size, and only a little smaller than most one vehicle garages.
If you're in the market for a very large option, then you may be exploring 10 by 20, 10 by 25, and even 10 by 30 options. These are huge storage units that are great for long-term projects or if you have a lot of furniture that needs to be stored for an extended period of time.
The thing about the size is this – sure, it may fit a lot of the items that you want to fit, but the bigger the storage unit is, the more that you are going to need to pay for it, whether you rent it weekly or monthly. Large units can cost over $100 or even $150 per month, depending on the company. The smaller units are closer to $40 to $75 on a monthly basis.
Do You Need Climate Control?
Climate control is a relatively big question to consider as well. If you're only going to be keeping your items there for a week or so, climate control may not be that big of a deal. But, if you know that you'll need to keep it there for a few months at a time, then that climate control is an incredibly important factor.
On top of that, even if you're only storing the items for a week or two, and you live in a humid area, there's a lot of risk that comes with that. Furniture and other wooden items can warp; any sort of liquid could explode. If you are in an unusually cold area, freezing temperatures can cause items to crack or break. So, more often than not, you are better off going for climate control if you're dealing with extremes for any period of time.
Many storage companies will offer both options for people who are looking to rent out their storage units. This is because climate control costs money – they're essentially offering air conditioning and heat for the items stored in their units. You may end up paying anywhere from $10 to $25 extra per month (or $5-$10 per week) if you're looking at getting a climate-controlled unit to work with.
Where Does it Need to Be?
Knowing the location is a pretty important part of figuring out exactly what you need to do in order to properly take care of your move. If you're moving across town or across the county, you may be fine with any storage unit that is located at or between those two locations. But, if there are necessities that are going to be stored in there for a while, then you may want it to be a little bit closer.
When it comes to long-distance moves, you want to take some additional time researching. This is where it's important to start making connections and getting a good understanding of where things are in your new town or city. Sometimes, your moving company may have some recommendations as to where to go. Or, as we will explore in our next point, they may even have units available for you to rent.
Does Your Moving Company Offer Storage Options?
In some cases, long-distance movers and local movers will offer storage units as part of everything that they have to offer you. People move all year long, but storage units are a passive form of income for moving companies that allows them to make some money on the side and help their customers in the first place.
In many cases, all that you'll need to do is ask your movers about their additional services. They'll let you know if they have storage units. In some cases, they may be able to give you some sort of a discount or offer, especially if they're the ones that you chose to take care of moving your home.
Search Online
Now that you know all of the answers to these questions, all you need to do is go ahead and look around on the World Wide Web. You can start to see what storage companies are out there and learn as much as you can while trying to figure out how much you are able to spend on your storage unit as well.
In many cases, you'll be able to find some pretty helpful information about the process and you will be able to start getting quotes for the storage units that you're checking out. You can compare prices and then see what is going to be best for you and for the time that you're putting into your move and everything related to it.
Frequently Asked Questions
How long can I rent a storage unit?
Storage units have varying contract periods, and it all depends on what you need and how you plan on taking care of everything. In many cases, you will find that you're looking at either a weekly, a bi-weekly, or a monthly option when it comes to renting a storage unit at most places.
Will movers help me get my stuff out of a storage unit?
Yes! If you let them know that there is a storage unit involved in your home move, your local moving company will typically work with you to go pick things up from there as well. And, if your items need to go into a storage unit, they can take care of that too and you can work with them for a pickup at a later time. Just chat with your local or long-distance movers about your circumstances.
Are there alternatives to a storage unit?
Certainly. If you decide to go with a moving pod, you can utilize that as your storage if you need to wait before moving into space. You may also be able to talk with your movers and see if they offer storage in their truck overnight if necessary, as well.
Finding Your Storage Unit
Thankfully, there are a lot of different options available in terms of storage units, so you want to be certain that you take your time and find one that fits within your budget and what you need to accomplish. In many cases, you'll be sure to find something affordable and near your new home.