How To Hire Local Movers for Small Moves
Small, local moves often end up taking longer to than expected. Hiring a local moving company that specializes in small moves will ensure smooth move that is on budget. How can you do that? Read on to discover!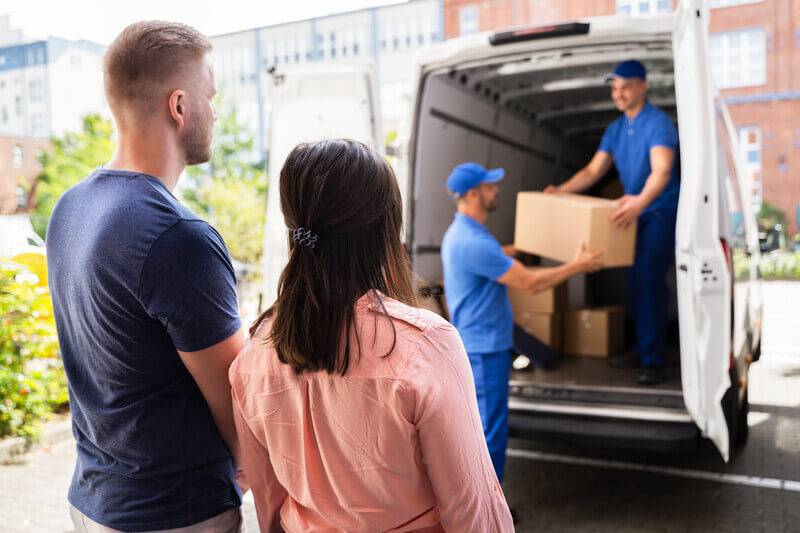 There are times that you only need little quality moving assistance. Do you want to hire movers for small tasks for your next loading and unloading? Whether you are moving small belongings inside the town or the whole household within your area, you may be thinking the task is small and not so important.
Do not be fooled by the quantity of the belongings or lack of miles. There are lots of situations when hiring professionals for small moves is the best.
If you have decided to hire the best local movers for your small move, equipping yourself with the much-needed information is essential.
We will discuss how to do that in this article. But first, let's find out if you need them at all.  
Should you Hire Professional Movers for Small Moves?
There are some situations when your move can appear small, but it clearly needs a lot of work. As we have mentioned earlier, the best thing is to leave professionals to handle it. And what are those situations?
You need to complete your move in one day:
If you need to complete a move in a day, hiring movers is the safest thing to do. This will not only make sure that you don't make multiple trips but will also increase the speed of the loading and unloading process. While the movers are handling manual labor, you can handle other moving-related logistics.
You cannot haul everything at once:
The number of trips you have to make will determine how long it takes, and the more money you will have to spend on fuel. If you are not able to fit all your shipments into your vehicle for a single trip, you might consider calling someone. Moving trucks are a better option since they are big. Usually, they can pack and haul all the items in just one trip. Convenience can be a major factor in hiring a professional mover for small moves.
You have heavy belongings:
When you need to transport heavy belongings, there is always an opportunity of getting injured. Some of the famous traumas that can occur when moving include tears, strains, and sprains. The difference is that professional movers know the right way to prevent injuries. And they also compensate workers if anything goes wrong. On the contrary, your friends are likely not lucky. Anyway, when you have heavy goods, especially if they need to be transported up the stairs, hiring a few professional helpers to help is always a nice idea.
You are moving long-distance:
You don't have many belongings, but you have a long-distance to transport them. A lot of people just love road trips. But hauling your household goods for several hundreds of miles needs much work. If you are not familiar with driving a moving vehicle or towing a trailer, it can also complicate things further. Allow cross-country moving companies to handle the transport while you keep your car and nerves in good shape.
You have rare or costly belongings:
There are items, like relocating a piano or a pool table, which can be a major problem if you are a novice. The more fragile or complex the item is, the more possibly something will go wrong. Typically, the best is to hire a professional moving company that has many years of experience with your special item. And also insurance to protect things, just in case.
How Can You Locate Genuine Professionals for Small Moves?
There are certain steps you can take when hiring professional movers for small moves to get the best result. In reality, those are the things you should do all the time you require some relocation services.
We will provide you some advice on the things to look for as contained below:
Check their Background
This implies that you first need to check their website. They should have a list of old customers and their reviews there; if the company is legit, though. Those reviews should contain letters of recommendation or a description of work, in the least. Then, you should proceed to find out if there are reviews for that same company on third-party review websites like Yelp. Be careful as there are companies that pay for good reviews.
The genuine feedbacks should contain a detailed description of the work, including some challenges that the company helped solved. The number of reviews is what you also need to check. No one will pay hundreds of reviews. Therefore, if a company has beyond one hundred reviews, there is a huge possibility those are genuine.
Find Professionals for Small Move on the Internet
That is the major source of information available. Yellow pages are not enough again. Open your browser and begin to search. Definitely, not all of those moving companies that will pop up will be the best fit for you. That is why it is just the first step. Continue reading to discover your next step.
Call them to Book an In-Person Estimate
If they say they don't provide that; just avoid them. All professional moving companies for small moves will joyfully send their staff to evaluate your shipments and how much you will pay for moving them. Ask them to provide you a binding estimate so that you don't get charged unexpected fees in the end.
Compare the Offers You Receive
It is a brilliant idea to reach out to lots of companies. That will make sure you have a backup plan in case your first choice doesn't meet your expectation. And don't just compare prices. Check everything. Consider your moving day and your expectations from it. You certainly want only friendly faces around you on that stressful moving day. If the staff of some moving company was friendly and willing to assist, you should probably consider their bid. And it doesn't have to be the most affordable company, just consider everything.
FAQ
What is the cost to hire movers that offer local services?
You will spend between $814 and $2,186 to hire local movers or an average of $1,479. A rate of $25 - $50 per hour is included in this range for each mover, including a rental truck for moving below 100 miles. Moving prices depends of many things, like the weight of the goods, the size of your home, and the distance you need to travel.
What is the cost of a small local move?
We enter more detail with some local moving companies and asked them to give us a quote for local moves for different sizes of homes. below is the table of the average prices depending on volume.         
| | |
| --- | --- |
| Home Size | Median Price for Move |
| Studio (231cf) | $176 |
| One Bedroom, Small (390cf) | $270 |
| One Bedroom, Large (524cf) | $346 |
| Two Bedroom (892cf) | $578 |
| Three Bedroom (1215cf) | $774 |
| Four Bedroom (1815cf) | $1,148 |
What is the amount to tip small movers?
Generally, a lot of people will tip their movers five to ten (5% to 10%) of their overall moving cost. For instance, if the cost of your small move is $1,200, you could give the moving team any amount beginning at $60. If three movers work on your move, that means $20 per mover.
Do you make payment before or after moving?
Reliable moving companies will never ask for cash or any huge upfront payment before they move you. Payment is generally required upon delivery. If you pay in advance, you don't have any control over when your shipment will resurface again. When you pay, make sure it is with a credit card in order to get help in disputing any fraudulent activity.
Do movers steal your shipments?
Murphy mentioned that movers don't steal from customers- ever. Murphy guarantees readers that after three decades of working as a mover, "I never for once encounter stealing items from a customer". Before you relax, though, you may want to pack your socks and underwear yourself.
Conclusion
Want to choose the best local moving companies for your small move? That is not that hard if you stick to these steps. Just do your research, and no one will be able to confuse or trick you. Moving can get tiring, but our network of reliable local movers will take care of your small move and make delivery convenient and light.
Your moving project will be easily completed by our same-day small movers. Get a helper from iMoving.com local moving companies for your upcoming small relocation job and benefit from our professional relocation service.