How Are Moving Costs Calculated?
Whether you're doing a long distance move or a local move, there's a budget for that. Not knowing your moving costs is half the stress, so give yourself a break by creating the ultimate moving budget beforehand.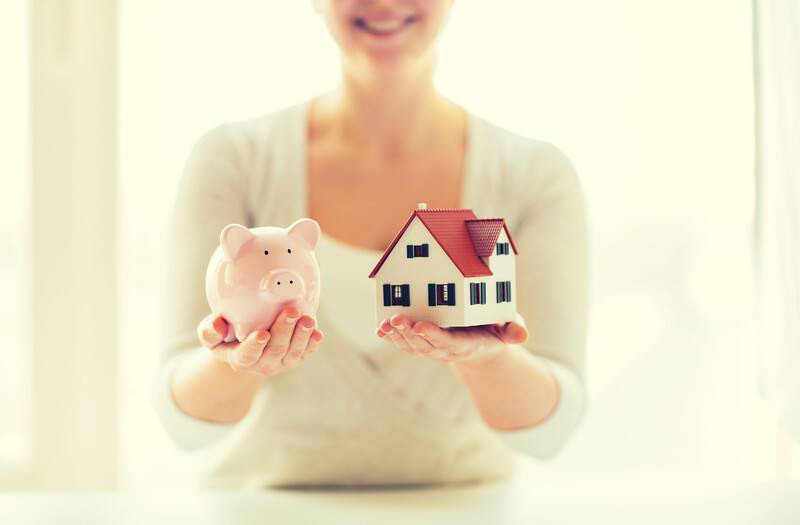 You might not know what to expect after your move, but you can expect how much it will cost.
Whether you're doing a long-distance move or a local move, there's a budget for that. Not knowing your moving costs is half the stress, so give yourself a break by creating the ultimate moving budget beforehand.
If you're trying to estimate the cost, don't do so as an amateur; use a moving cost estimator calculator to figure out those moving expenses like a pro. There are several calculators conveniently located online. They are simple and easy to use and can give you a reasonable estimate before you take it to the moving company.
The moving company will then give you a more narrowed estimate that is either binding or non-binding, but here's what you can absolutely rely on.
How much does it cost to move?
Even if you're doing a DIY move, it's going to cost money. There's no way to get away from the cost of a moving truck and moving boxes, so just be prepared to spend at least a penny or two.
Depending on the size of your move, typical moving costs breakdown as follows:
A 4- bedroom house: $1500 to $2000 for 12 hours
A 3- bedroom house: $700 to $1000 for 7 to 10 hours
A 2- bedroom house: $375 to $525 for 5 hours
A studio apartment: $150 to $250 for 3 to 5 hours
What are my moving costs?
Know what you're getting into before moving day comes.
While every move might be different, there are some things that just stay the same, so you can expect these factors to affect the cost of your move.
Size of your move- Those are the estimates listed above, but even if you have a 3 bedroom house with more stuff, the more you have, the more you can expect to pay. This is because more stuff requires more hours of labor, and thus more on your wallet.
Travel fees- This is everything from the gas you'll have to spend on your own car, to the hotel price you might have to pay if it takes several hours to drive where you're going. Even if you're flying, you'll have to consider the cost of shipping your car where it needs to be.
Moving supplies- This is also a must, but hopefully one that you can cut back on. While tape might not be free, boxes, bubble wrap, and similar packing supplies could be. Always look for free boxes at grocery stores or Facebook or craigslist ads posting free packing supplies.
Cost of storage- Things can get messy when it comes to moving. If you're not moving straight into your new place because it will take a few days or weeks, you'll have to consider the cost of storing your stuff in the meantime.
Date of move- When you move actually plays a bigger role in your moving expenses than you would have ever thought. Moving companies offer discounts and specials during their off and slow seasons, such as summer and Monday through Thursday. Try and move during these times and you might just save a buck or two.
Insurance- Insurance and coverage vary with each move, but if you have specialty items or are worried about your entire life's worth of stuff, you'll want to consider liability coverage and extra insurance to keep your good safe.
Can moving costs be reduced?
If you want to save money on your next move, you're in luck because your moving costs can be reduced. All it takes is the know-how.
For example, moving supplies is a big one. The smart mover will never spend money on moving supplies. Boxes are easy to find free, all you have to do is start searching. Be a smart mover/ packer and ditch the bubble wrap for all the old towels and blankets you have in the house. Use those to wrap dishes and breakable items instead. In addition, check moving websites for coupons and discounts on moving supplies that you can't live without, such as tape.
The less stuff you have to move, the cheaper it will be. Before you start packing, get rid of unwanted clothes and goods, to make your move lighter, and therefore cheaper.
Another way to reduce moving costs is to shop around. The first estimate you receive shouldn't be your only one, because you never know what other companies might have to offer. Be sure they aren't charging you for things you haven't heard of, and make sure you understand the contract clearly. Some companies might even charge a weight minimum, which you wouldn't want for a small move.
Lastly, try and change the day of your move if you can. Moving during the summer and Monday through Thursday is always cheaper than on the weekends. If that doesn't work, you can also contact your company's HR to see if they could be responsible for your moving costs.
Frequently Asked Questions
Can I only pay movers for part of the process?
Yes. If you only want movers to pack, hire them to pack. If you want them to load, do that; a drive— there are some portable container companies that will let you load the container, and they drive it. Hiring professional local movers doesn't have to be for a full-service move.
Can you negotiate moving costs?
In fact, yes. Once you have several estimates from quite a few moving companies, use those to leverage with your favorite one. Show other companies what their competition has to offer and they'll likely match it and meet your demands.
Can my moving expenses be reimbursed?
One of the many reasons that people move is for work. Several companies will compensate you for a job-related and required move if it is over 50 miles away. This means the company could pay for your moving expenses upfront or reimburse you for them later. All it takes is reaching out to your HR department.