How to Know how Many Boxes you Need to Move
We can't talk about moving without seeing the need to have boxes bought. Boxes are essentially the first thing your mind goes to when you talk about moving.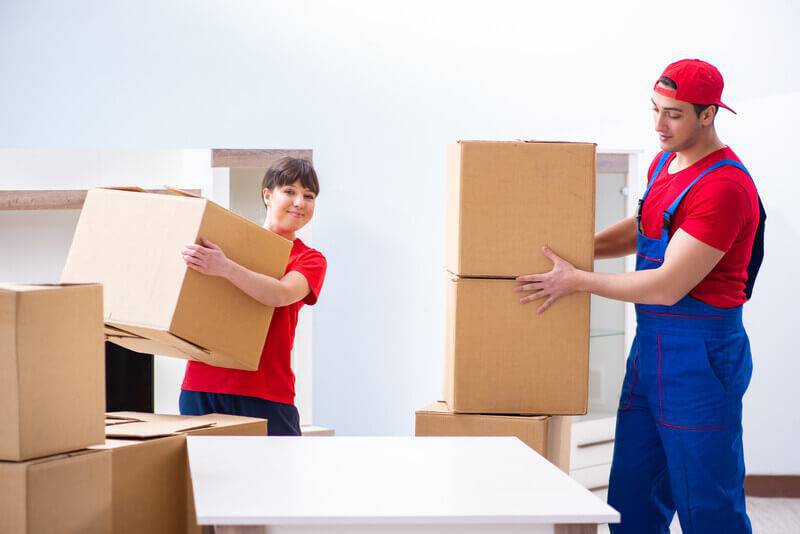 We can't talk about moving without seeing the need to have boxes bought. Boxes are essentially the first thing your mind goes to when you talk about moving. There should be nothing else clouding your mind other than what you need to move and when to get them moving supplies. Boxes are very important because of how neatly they make your things look, and how decent all of your items can be arranged in a box. The issue for you after getting all your plans ready should be how many boxes you need for the journey.
One of the most tricky questions to answer is the number of boxes you will need to get in order to move all your stuff. There are no rules to the number of boxes you need because each home is distinct and the number of boxes you might need solely depends on the number of items in your home and what you want to pack. It is almost safe to say that the more you live in a place,  the more likely your chances of acquiring a lot of stuff.
Ideally, moving time should be the best time you have to declutter your home and rid yourself of the things you no longer need in the home. When you are deciding on how to move, and when to move, you should not have all the same items moved to your new home. There will surely be things that you have that you might not use or will not use. You can throw away such items or sell them off. This way you will be able to have less load to worry about, and have fewer boxes to buy. This is the smartest thing you can do for yourself.
In the same manner,  you can help yourself and your family by understanding how your family culture, habits, and ways are. Having a sound knowledge of these things will guide you in making the right choice of what to do and what not to do. You can also know what to declutter from your home knowing your habits.
There are things that spark up memories and are very relevant. Those things can be kept. But the things you have not used in a long while, or might not use should be kept behind. Now it's up to you to do a yard sale, gift them to some of your friends and family or simply throw them away. The choice is yours to make.
Ask The Local Moving Company
This is like the rule of thumb for those who have not had their experience with moving and they feel they are either going to choose something below the number of boxes or something more than the number of boxes they need. It is very easy when you ask your local movers to help you check your belongings and tell them to provide you with an average of what you need. This way, you don't have to figure out what you need on your own. You simply have to trust their judgment and follow what they say.
You are also human and have your own sense of calculation. You can simply call the local moving company to give you a confirmation of what you've been thinking in your mind. It's always very interesting for people who have had their experience of moving before. with the first time experience, they can understand what exactly they need, and how much more they need to add just in case the boxes are not enough.
The Size of the Box
The size of the box is also very important. When you are planning on moving, it is essential you have a detailed list of all the items and belongings you possess. This list will give you the best idea of how many boxes you will need. For some items, you will need large boxes, for some items you will need small boxes. While others you might only need to carry them in a briefcase. But know that the size of the box is very important in helping you point to the typical amount of boxes you will need in the long run.
The Type of Box
Size is not the only characteristic you look at when deciding how many boxes you will need for an effective move. The type of box is another important factor. You will notice that there are some items in your house that have an irregular shape and would need a box that can help you carry it. Other special boxes too should be considered. There are boxes designed for bottles, glassware, and other fragile items.
You also need special boxes for mirrors, and instruments. So as much as you need the size of the box to be optimal for the move, you also need to pay attention to the type of box, so you don't end up using a box that is not meant for an item. The end is usually disastrous. Instead of saving money, and cost you end up spending about 3 times more of what you should have spent if you had done the right thing.
Remember that the size and type of boxes in use are what you have to worry about because you are going to handle the moving on your own. Most moving companies already know what to do and how to handle the situation. If you need to move and make it easy for you, you should get medium boxes. Medium-sized boxes can be used to carry many different things. It is always advisable to use these box types to carry heavy things. This way it'll be easier for you to carry them. Make sure you label the boxes so you don't end up confusing yourself.
Do The Math
You should also be able to do the math on your own of how many boxes you need. For a start, you should be able to know how many items you have in the home, the total number of rooms you have plus your garage, attic, basement, and other places. You also need to know the connection you share with your items. Most people tend to think they only need just a few boxes and at the end of the day find out they need more than they asked for. This issue can easily be resolved if you just take the details of everything you own.
The irony of it all might be that you might be living in a small home and you will still have so much to pack than those living in a large home. If you have the nature of always collecting things, or keeping souvenirs then this might apply to you. It's not always about the size of the home but always about the family, how many members, their habits, and what they have in their home.
Precision is very important. So you need to open all the closed wardrobes, cupboards, and other things in your home. You'd be shocked at how many boxes you need when you get the details of your belongings. Here's a hack. If you like cooking and have a lot of utensils get more medium-sized boxes. If you like cooking then you definitely need small boxes to pack all your books and magazines. Finally, for the fashionistas, you would be needing wardrobe-type boxes to help you pack all your great fashion dresses.
Ideally, a family of two living in an apartment with a single bedroom would need close to 10 small-sized boxes, four large boxes, twenty medium-sized boxes,  a wardrobe box, and any other type of special box depending on their habits and special items they possess. With this standard, you can work out how many boxes you would need for a larger family. If it's a family of five,  the. You need five times the amount of boxes stated earlier. This is the best way to estimate the number of boxes you need for a family.
Standard moving boxes
Those are the cases you will require the most to pack up your family things. They come in 4 distinct sizes:
A small moving box. Surmised estimate: 18'' x 18'' x 16''. Limit: 1.5 cubic feet. Net weight limit: 65 lbs. Inexact cost: $1 per box.
Medium moving box. Rough size: 16'' x 12'' x 12''. Limit: 3.0 cubic feet. Net weight limit: 65 lbs. Estimated cost: $1.50 per box.
Large moving box. Surmised measure: 18'' x 18'' x 24''. Limit: 4.5 cubic feet. Net weight limit: 65 lbs. Inexact cost: $2 per box.
Additional enormous moving box. Estimated measure: 24'' x 18'' x 24''. Limit: 6.0 cubic feet. Net weight limit: 65 lbs. Rough cost: $2.50 per box.
Claim to fame moving boxes
Notwithstanding the standard cardboard boxes referenced above, you may need to utilize various forte boxes to pack books, garments, kitchen things, pictures, individual archives, etc.
Closet boxes. Ideal for moving draping garments with zero possibility of harm to your costly articles of clothing. Closet confines come 3 sizes: little (24" x 24" x 34"; 11.3 cb.; approx. cost: $11), medium (18" x 18" x 46"; 8.6 cb.; approx. value: $12), and huge (24" x 24" x 48"; 16 CB).
Dish barrel boxes. Extraordinary for pressing and moving weak things, for example, kitchen plates, glasses or fragile old-fashioned things. Dish packs are twofold walled for the greatest assurance. The measure of a dish barrel box is 18" x 18" x 28", with a limit of 5.25 CB. Surmised cost: $6.
Book boxes. Perfect for pressing and transporting substantial books. The components of a book box are 12″ x 12″ x 12″, with a limit of 1.0 cb. Inexact cost: $1.25.
Mirror and picture boxes. Intended to keep encircled things shielded amid a house move – from mirrors to pictures, photographs, works of art, and different kinds of confined fine art. Picture encloses come 3 sizes: standard (37" x 4" x 27"; 2.3 cb.; approx. cost: $5), huge (48" x 4" x 32"; 3.9 cb.; approx. cost: $7), 4-piece box (up to 40″ x 60″ x 3-1/2''; approx. cost: $8).
Where to get moving boxes
Now that we know what types and sizes of boxes we need. The next thing is where to get these boxes. You can get them from a number of places.
First. You can get these boxes from stores that sell moving boxes. Here you can find a very large collection of different sizes and different boxes that have special uses. So if you are searching for something you can use for all your special items, you can go to any of the stores around you that specialize in selling moving boxes. All standard sizes and types can be found therein whatever quantity you want.
Another way to get boxes if you are a bit low on a budget is from places around. you can check around your area to get as many boxes as you need for free.  the only thing is that you must start scouting for boxes early. you can go to your local wine store to ask for boxes, you can also go to your grocery store or supermarket and ask that they provide you with the boxes they no longer use.  you can equally find all sizes but you might not be lucky to get special boxes.
In conclusion
The tips and information above will guide you on how to go about knowing how many boxes you need to make a successful move. Different factors are be considered when deciding on ANF we have tried to list a few.  We hope you find this very useful in helping you decide what and how to move.