How to Ship a Car to Another State
Shipping your car to another state is obviously a task that you cannot handle on your own, the task needs to be outsourced to an auto shipping company. Hence, your first assignment in shipping your car to another state is to search for available auto shipping companies that is safe, secure, licensed, and affordable at the same time.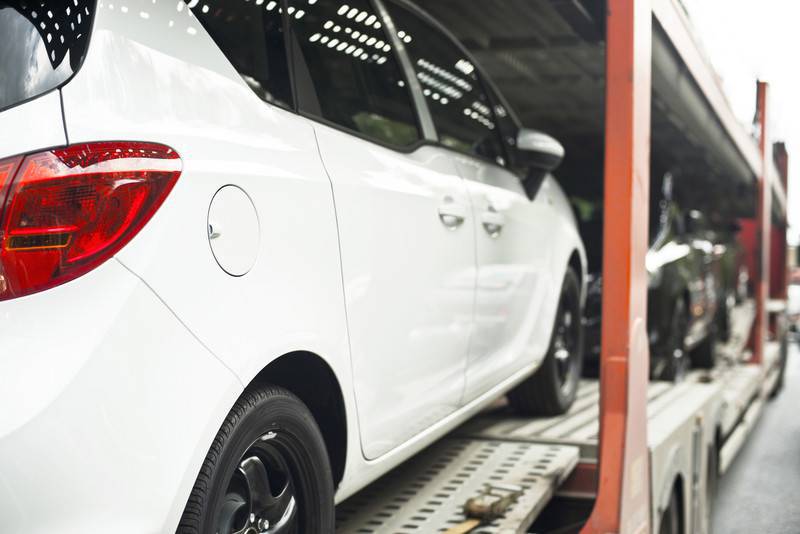 Shipping your car to another state is obviously a task that you cannot handle on your own, the task needs to be outsourced to an auto shipping company. Hence, your first assignment in shipping your car to another state is to search for available auto shipping companies that is safe, secure, licensed, and affordable at the same time.
There are certain things you will like to avoid when shipping your car and as a result of this you need to get a transportation company that will guarantee you the following;
They must be able to deliver your car to your preferred destination when due without compromising on the agreed arrival time.
The car must arrive at the new location safely without any damage being done to it, which means there should be no scratches, no paint chips, and no dents whatsoever inflicted on the car.
Their services must be affordable and yet they must be of top quality at the same time.
The whole transportation process has to be seamless without you having to leave other important things you need to attend to and of course, this is the reason why you have decided to engage the services of an experienced auto transportation company.
The first thing to do in shipping a car to another state is to source for a dependable and trustworthy local moving company that is licensed, secured, and insured and other things will naturally fall in place.
Just like moving from one place to another may be tedious so also moving a car to another state may also be tedious. The bulk of the whole task stops at putting logistics right before, during, and after moving to your new location. If all logistics are in place, then definitely whether you are moving your car or anything else like a piano will be seamless.

I will be highlighting a few steps to be taken when you are moving your car to another state. These steps will guide you and help you have a good experience whenever you plan to move your car.
1. Choose a Shipping Company
Getting the right shipping company is the foundation of everything else you will need to do to have an enjoyable moving experience. If you get the choice correct you are in for a good time. However, if you are unlucky to go with the wrong company, everything might just out a mess, so it is good to take your time to source for the right company. Some of the things you need to do to make the right choice of shipping company are as follows;
Check Auto/Shipping Transporter Review: The best measure of future performance is to evaluate past performances, so before you engage any auto transport company make sure you read reviews about them from independent sites so that you don't read reviews that have been doctored. Find out what their clients say about them, ask friends and families for recommendations.
Compare Prices: In as much as you want quality services, you still would not want to go outside your budget, s it is good to get quotes from different companies and compare to make your final decision.
Check Their Registration: Make sure your selected shipping company is registered and has a valid US Dot number on their website. With this, you can know if the company is legitimate or not.
Liaise With Your Auto Transport Company: Call your auto transporter to have an idea of their professionalism and responsiveness. Try to know if they will answer your call and how fast they will reply to your message or get back to you.
2. Book A Viable Shipping Date
After you have settled for a shipping company, the next thing is to book an available shipping date. Carefully evaluate your situation and select a date and book ahead of time; at least two weeks earlier s that you can get good rates and delivery dates. If you book too close to your move date, it will be considered as an emergency shipment and it will cost more.
3. Prepare Your Car
Make sure you prepare and get your car ready for shipping before the pickup date and time. A few things you need to do in order to get your car ready may include;
Wash the outside and inside of your car; this will make it easier for you to notice any scratches and dents that may appear on the car in transition.
Inspect your car with the tracker.
Take a picture where necessary before your car is transported.
Empty your tank so that it does not add weight to your car but ensure you have enough fuel that will be enough for unloading and loading.
Remove all your personal belongings by clearing all you have in the car.
Hand over your car keys to the driver.
Remove any removable part in your car s that it doesn't get missing in transition.
Deactivate your car alarm.
4. Pick Your Car
Your shipping company will give you a delivery window that includes the timing of when your car will be delivered. This may take few weeks depending on your destination. You will need to monitor the progress of the job by communicating with your shipper from time to time and also this can be done through a tracker. Your shipping company should provide a means with which you can track your car through a GPS-enabled tracker.
Finally, upon delivery, make sure you inspect your car for any damages, dents, and scratches, among others. If your car arrived in good condition, then you can sign the bill for loading. If you find any kind of scratches, dents, or damages you can use the document to file a claim.
Moving your car to another state requires a lot of effort and as such, you should make necessary plans ahead of time and make sure you engage a top professional auto transport company to get the job done for you and you will enjoy the whole process without you having to move a morsel.
What are the Available Service Options to Ship your Car Cross Country?
Before you begin to clean your vehicle or garage, it is important to know your options when you are performing auto transport cross country.
Below are the two major ones you will need to pick from:
Terminal to terminal car transport: This option transport your vehicle with other customers' vehicles traveling in a similar direction. It gets into and departs from a pre-agreed location. The name is gotten from the airport process that operates similarly. The same way an airport will have a central terminal where loading and unloading of passengers are done by plane, an auto shipping company also has the same loading space. These locations are usually found near major airports or highways for convenient access.
Immediately you choose this option, it becomes your responsibility to ensure the car is dropped off and picked from the pre-designated loading zone. You will then be able to fix a day and time for your pick-up. You can also go for a towing company to handle the stress for you, ensuring your vehicle is delivered and received when you are set for it.  
Door-to-door transport: This is the second option and it allows consumers more convenience and flexibility but can also come at a premium price. You will pick the address where your car will be picked up and you will provide a destination for its delivery. In turn, an auto shipper will come for the pickup and also perform delivery of the car to the address that you pick. Though this solution is handy and can save you the stress of arranging a terminal drop-off and pickup of your car, it however comes with its limitations.
If it is difficult to maneuver your road for any reason, whether a hilly or narrow road filled with downed trees, a driver may find it hard to navigate your doorstep. This same thing applies to those living in an apartment complex or closed community with restrictions on the entrance. This is a case because your auto hauler (driver) may only be bringing your car. He or she could also be moving a very heavy belonging.  Multiple cars as long as 60 feet or more can accommodate around 10 cars. That is why it is now a bit more complicated than just delivering your shipment or parcel to your mailbox. When faced with these barriers, the driver will reach out to you and schedule to meet at the nearest possible location to the original place.
Calculating the Cost of Car Shipping between States
We recommend that you ask anyone around you who shipped a vehicle to another state about the auto transport company they used. They will possibly share their experience and the amount they paid for hauling their car. More than that, you will have to perform additional research and outreach. As you are screening potential shippers, research their prices by calling, clicking, or visiting physical offices. Top car transport companies of today also provide online shipping quote calculators to assist potential clients to obtain fast and accurate quotes in a blink of an eye.
What is the cost to ship from one state to another state?
Many factors dictate the overall cost to transport a vehicle to another state, although median vehicle sipping costs are around $600 to $1,000 for a 4-door sedan and $800 to $1,070 for a small van, SUV, or pickup (using a move from New York to California as an example).
You will likely pay the lower range of the cost if you are shipping in the off-peak season winter months. Similarly, prepare to spend beyond that if you are shipping in the summer.
Other factors that will impact the shipping cost for a car are:
The car's size and weight: Bigger and heavier cars will cost more to ship.
Distance of your move: As you may have known, longer shipping distances cost more because of fuel charges, tolls, and increased labor charges.
Your car's make and model: The specifics of your vehicle are important when you are looking at the overall cost. Prepare to part with more money if you are shipping a classic or luxury vehicle since it will need improved unique attention from the shippers.
The time of year: As mentioned before, you will spend more to ship a vehicle to a new state if you are relocating during the summer than during the winter since the demand for auto transporter at that time is high.
Your chosen transport type: Costs vary based on if you go for an enclosed carrier or an open-air car carrier. We will discuss more on those here:
One vital cost to remember is insurance. Every legitimate auto shipping companies are by law required to possess insurance, but it may not be enough for your coverage needs – especially if you are shipping a much more valuable car. Consult your current auto insurance provider to determine if your current plan protects long-distance transport, or you should go for extra insurance that will cover your vehicle in case something bad happens on the road.
Enclosed Transport or Open-Air Transport?
A big factor that determines the cost will be the type of shipping method you go for, meaning an open-air carrier or an enclosed carrier. Open-air carriers are the most famous transport option because they are less expensive than enclosed shipping, but there are few variables to remember apart from the cost.
Open-air carriers: You've possibly seen so many open-air carrier transport cars on the road. Normally, they can accommodate about 9 to 10 cars at a go on two different levels, with each car secured to the base safely to prevent moving around. The availability of these types of cars is higher, which is one of the reasons that they are cheaper than the other option. Having your vehicle visible though the journey is also a benefit because it enables the driver to quickly notice any signs of damage.
With that, open-air carriers imply that your shipment (car) is exposed to elements during the trip, including any harsh weather it comes across. This places it at a higher risk of damage in the first place. One other important part of open-air shipping is timing. Since open-air carriers ship almost twelve vehicles at once, they are often making several stops on their journey.
This can cause a delay in the delivery date of your car, and may also result in your vehicle being dropped off at a central location in your location and not at your doorstep. Ask about delivery specifics when requesting shipping so that you don't sign up to receive your vehicle after one or two weeks than expected.
Enclosed carries: If you want total protection for your car during the transport process, you will want to consider an enclosed car carrier, though it will cost you a premium. Enclosed carriers have huge benefits apart from the price increase, such as no exposure to external elements and improved security. And in a lot of time, there are just around 3 to 5 cars on the carrier at once, which implies that you receive your car faster.
The major disadvantage is the price tag. A-1 Auto Transport mentioned that an enclosed car carrier costs around an extra $0.25 to $0.50 per mile, which adds up faster if you are transporting your vehicle cross country. if you are concerned about exposure to the weather and other elements, and especially if you are transporting a classic or luxury car, it is certainly worth considering.
Vehicle Shipping Costs by Transport Method
| | | | |
| --- | --- | --- | --- |
| Distance | Open transport | Enclosed transport | Savings |
| 150 miles | $380 | $610 | $230 |
| 550 miles | $620 | $980 | $360 |
| 1,050 miles | $840 | $1,220 | $380 |
| 2,750 miles | $1,130 | $1,640 | $510 |
Other Means to Ship a Car across the Country
Auto-shipping companies are not the only available option to you when you are performing interstate vehicle transport. Below are some other means you can consider:
Hitching your vehicle to your moving truck: If you are performing a DIY move and driving a large moving truck to your new home, you may just hitch your car behind with the help of a tow dolly or car carrier. Find out this from your truck rental provider to determine if they allow such (if yes, most will also offer relevant equipment rental). However, understand that this will increase the challenges of driving as regards mobility, so if you are already not comfortable about driving a big moving vehicle you may not be ready to handle a car trailer as well.
Hiring a driver: Professional driving companies, also known as Concierge transportation companies, allow customers to hire a driver to handle the driving for you. Many of them will even help you move your pet, and make stops for potty breaks on the trip, as well. This is surely an expensive option – and it will add to the miles on your car – but maybe a better way to go. Of course, if you plan to hire a driver, always hire a driving company, and not just find someone online who knows how to drive.
Concierge transportation companies pre-screen their drivers and also cover moves by insurance. Don't forget we are here to help with your cross-country moving if you ever need one. Obtain free shipping quotes and a fast check at trustworthy companies from our auto shipping section.