How To Obtain An Accurate Moving Labor Quote?
How to obtain a quote for moving labor services is to provide much-needed information about your move. What questions will you be asked and what information should you provide? Learn how to get an accurate quote from your moving labor company with this guide.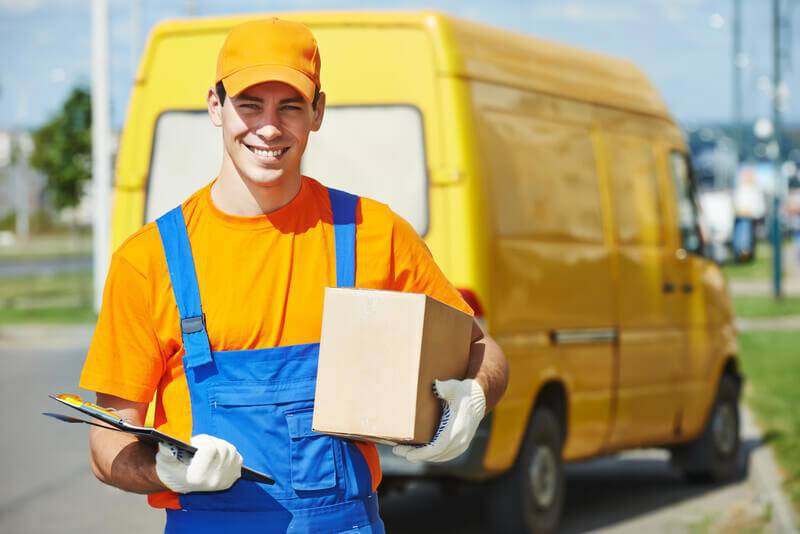 The only way to get an accurate moving labor quote when moving is by providing your accurate moving details. When moving home to another location and choosing to hire the best moving labor company, one of the major challenges you encounter is about obtaining an accurate quote for moving labor.
Since we are professionals in moving, with a strong background in the moving industry, we can also help you with more clarity about the moving process, including the way a moving labor cost is calculated and what the steps to be taken to hire moving labor are all about. So, ride with us to determine how much you will be spending to move to the new beautiful home several hundred miles away.
To determine the amount that you will pay for your moving labor, you need a precise and accurate quote. So let's answer all questions related to how to obtain an accurate moving labor quote.
What does a Moving Labor Quote Mean?
The moving labor company takes control of the loading and unloading of the moving truck you rent to haul your goods. For this, the company first provides a moving labor quote, which you may work with if you find it reasonable and budget-friendly. If you find the quote unreasonable, you either ask them to reduce it or proceed to another company that offers a cheaper quote.
In general, a moving labor company performs only loading and unloading of the moving truck but you can talk with the company to add the packing service against an extra cost, which they will include on the quote of the moving labor.
How can I find out the Accurate Moving Cost?
On the website of moving labor, there is a section for a free moving calculator where you need to supply the zip codes of your current home location and the address of your new home. You need to talk about the moving date and the volume of the household possessions. This will provide you with the amount that would be spent while moving the home.
Why do I need to Supply the Zip Codes?
When you supply a zip code, it will help us find out the city or town and can confirm if the services are available at a certain place. This will also help calculate the distance between two places, which are needed to determine the cost of labor.
What is the Importance of the Moving Date?
You need to understand that moving costs vary with dates. It will be costly during weekends, public holidays, on-season, and summers. During the winter, off-season, and midweek, the moving companies reduce the moving costs. Also, discounts or offers may be available during these periods. When you supply the moving date, your moving labor costs are then calculated.
How much Impact does the Volume of My Goods Have on My Cost?
Depending on the number of your shipments, the company will send workers to load the moving truck and unload it. If you are moving to a local distance, the cost is determined per hour and the volume of the shipments dictates the duration they need to work at the home. This affects the cost of a local move. While performing the long-distance moves, the cost is determined depending on the volume of the shipment loaded and unloaded. Cost of moving vary based on the size of the belongings.
How Accurate will the Moving Cost Quote be?
There is no moving cost calculator that offers accurate cost because it is calculated by different factors that may vary from one person to another. However, we guarantee that the most approximate figure based on the industry's latest trends will be issued. Little differences may be noticed based on later extras.
What are the Extras that may influence Moving Labor Quotes?
A moving company usually figures out its long-distance quote depending on the distance from one point to another, the volume of goods, and the date on which you like to relocate. For a local moving company, it would be determined depending on the hours he spends in the moving process. However, a few more certain factors such as the availability of special goods, distance from the entry door to the moving truck, or the lack of a lift can directly affect the cost.
What is the Special Stuff?
Is there a piano in your home? Or do you own a rare painting or an antique clock? Do you desire to relocate the aquarium at home to the new location? Al these belongings are special because they need additional care and attention. An item may not be heavy- for instance, a gift item – but it is much valuable and needs special care during the move. And clearly, it increases the cost of moving.
How does the Lack of an Elevator affect the Charges for Moving Labor?
The heavy stuff in your home needs to be transported through the staircase which is overwhelming and challenging. This takes a lot of time when you have a 3-4-bedroom house. For a moving labor provider, this can be a reason to increase the moving quote. But it is not common for a professional moving company to increase the quote because of this.
Majority of moving labor companies neglect this part as a better reason to offer expensive quotes. Immediately you hire a moving labor provider, its representatives get to the home to take inventory of the site ms o to be transported. Evaluating each belonging at home and how far it is to the entrance door to the truck, he will issue a quote, which you can bargain on.
How does the Fixed Moving Labor Rate Look?
To move a 1-bedroom apartment, the actual weight of household possessions will be roughly 3,000 lbs, and the actual packing cost of moving labor starts from $300 - $400.
It will need 2 packing experts and three to four hours to pack the home. Packing supplies cost for the move of that size can start from $100 - $150. And if you don't yet have the packing materials, you need to be prepared to pay for that too.
For a 2-bedroom apartment, the overall volume of household possessions will be roughly 5,000 lbs. and the overall cost would cost about $450 - $600. Also, the packing supplies would set you back with $150 - $250.
How does a Moving Labor Company a Better Choice than a DIY?
There are three ways in which moving affects you: physically, psychologically, and economically. You need to spend a certain amount to move every household item to the new place. We understand that, and there is no escape. Aside from that, lifting the heavy belongings via corridors, and stairs and loading the moving truck that is parked on the property, and then also unloading them and carrying them inside the new space is difficult.
When you think about the entire process, you might get overwhelmed. Why do you border-stress yourself on these hassles when someone can complete them for you? 
How can you finalize a Quote for Moving Labor?
Immediately you screened some movers, reach out to them if possible via the office. There is no actual number of moving companies you can visit and you need to contact as many as possible. The more you visit, the more you will find out the moving quotes and services involved in every quote.
Make a comparison of the moving labor quotes and find out what extras you need to make or if there is no service required, how much money can you save by deducting it. Open communication with the labor provider is compulsory and it will help judge the level of its openness to your ideas.
How can I save Costs when Hiring Labor Only?
If you plan to be a minimalist during a move, try handling the relocation process yourself. Take care of all possible tasks you can and hire an external laborer just for tasks you cannot handle alone – transporting heavy large furniture items and loading or unloading heavily packed boxes. This implies that almost all other tasks will be yours to handle – such as packing your goods and unpacking them at your new residence.
Make sure all other tasks are completed before your movers arrive so that you can save yourself more time and money. This is because most moving companies charge per hour.  
Which Type of Companies should I not hire?
You need to be careful while signing a moving agreement with the moving company. Diligent homework is needed about the moving company and you should read the contract before signing it.
Some of the keys to note before you hire labor include:
The moving labor provider is appropriately licensed
The moving company should be in the moving business for at least 3 years
Its track record should be clean and transparent
It hasn't changed the name before
There is a customer review section on its website
each point in the agreement is transparent
The deal doesn't include hidden cost
The laborers are properly trained to take care of special belongings.
Conclusion
The best way to get accurate moving labor is to select from our network of well-researched moving labor companies. When you supply a zip code, it will help us find out the city or town and can confirm if the services are available at a certain place. This will also help calculate the distance between two places, which are needed to determine the cost of labor.