How To Pack A Moving Truck
So, you're about to be moving to a brand new place and starting a brand new adventure in your life. Congratulations! You're doing something people across the country dream of doing: having a home of your own in your dream city or state.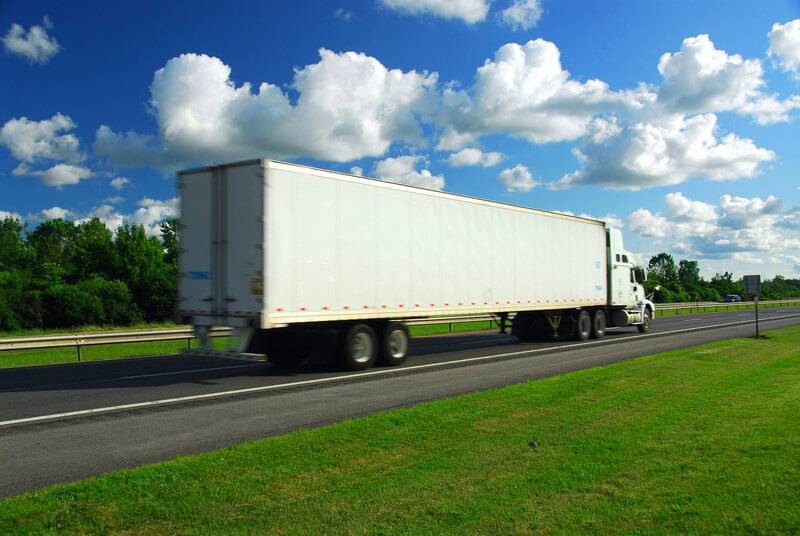 So, you're about to be moving to a brand new place and starting a brand new adventure in your life. Congratulations! You're doing something people across the country dream of doing: having a home of your own in your dream city or state.
Before you can get moving, though, you're going to have a lot of planning ahead of you. First, you need to decide whether you're going to hire a professional moving company to give you a hand with your move, or if you'd rather find the best truck rental companies in your area and handle the job by yourself, with the help of some friends and family members, of course.
If you're leaning towards choosing the latter option, you should be brought up to speed on some of the best ways that you can pack up your moving truck so that you can move all of your belongings to your new home with confidence, knowing everything will be completely safe and secure on the way.
Step 1: Decide what the best sized moving truck for the job is
Depending on how much stuff you plan to move from your current home to your new one, you're going to have to make sure the moving truck you rent is appropriately sized to haul everything. You're in luck here, as there are many different moving truck rental companies that provide a wide range of various sized trucks able to comfortably haul the contents of almost any size home.
For smaller apartments or even dorm room moves, a cargo van or a small 15-foot moving truck should do the job just fine. If, however, you're moving the contents of a three-bedroom home, you're going to need something a little bigger. A 17-foot moving truck should be able to accomplish this task just fine, and still have some room to spare if everything is packed away properly.
Step 2: Make sure you have some help
No matter how strong you think you are, you should never attempt to pack up and load all of the things in your home by yourself. Sure, you could pack up and load the smaller things into the moving truck with no problems, but when it comes time to start moving much heavier items like kitchen appliances, washers and dryers, and large televisions, you're not going to be able to safely (or realistically) move them by yourself.
To that end, make sure you have enlisted some help to give you a hand with this part of the moving process. This is arguably the most difficult part of any move, but one that is necessary if you plan to take your stuff with you to your new home. Have a few friends or family members on hand who are able-bodied and willing to help. If friends or family help is not an option, you can always hire a company to help with just moving labor.
Not only will having folks on hand to help you out save you from hurting yourself by moving something too heavy alone, they can also save you time during your move, since you won't have to be moving everything completely alone. Once you have your help lined up, you're ready to move on to the next step.
Step 3: Disassemble any furniture that won't fit properly
When moving large furniture, you may find it won't fit through the door of your home or into the moving truck properly in its assembled state. To fix this, you can disassemble pieces of furniture or appliances that won't fit properly, and store them safely in the moving truck for transportation.
Not only does disassembling furniture and large appliances help make things fit easier and safely together in the back of the moving truck, but it also makes it much easier to carry these items. Not to worry, they will be simple to reassemble once you are all set up in your new home.
Step 4: Make sure to load the heaviest and largest items first
To save the most room in the moving truck and get your worth out of every bit of space you can, make sure you load heavier and larger items into the moving truck first. This includes dressers, appliances, large pieces of furniture, large televisions, and anything else you think fits the description of large and heavy.
Once you have all of the bigger, heavier things loaded into the back of the moving truck first, you can start safely packing in your smaller items towards the front of the truck.
Step 5: Make sure to protect any fragile items
Do you have anything that is highly breakable, like glassware or china sets? If so, you should plan to wrap those items up in newspaper or bubble wrap and put them somewhere in the moving truck where they won't be jostled around or fallen on by larger items.
Taking these extra steps to protect your fragile items will help to make sure they don't accidentally get broken during transport, so take the extra few seconds to wrap them up and protect them if you're concerned that they could get damaged during the move.
Step 6: Load up the lightest and smallest items last
Once everything else is loaded up and fragile items are packed in a position where they can't be thrown around or smashed in transport, you can begin loading up your lighter and smaller items. These items can include your clothes, smaller electronics, knick-knacks, and whatever else you deem to be small and light.
To make sure your stuff is as safe as possible, try to ensure that the weight of the items is distributed evenly throughout the moving truck. This not only helps make sure your things don't get tossed around while the truck is in motion during your move, but it also helps to ensure that you won't encounter an avalanche of boxes falling down on you when you begin unloading stuff later on.
Step 7: Make sure everything is secure by using safety gear
There is safety gear specifically designed for moving that can help make sure your stuff is safe as possible during your move. These are called moving straps, and they can be used to hold down your items in the moving truck while you're en route to your destination.
Using them is simple. Just take the items that you wish to secure into place inside the moving truck, put them in the desired position, and strap them in place using the moving straps. It's simple!
Once all your stuff is loaded up and securely in place, you're ready to get in the moving truck and take off towards your new home.
Frequently Asked Questions
Still have a few questions about the best way to pack up your stuff safe when renting a moving truck? Don't worry, plenty of other people have had some questions about the same topic. Here are some of the more popular of these questions, along with answers.
Do I load boxes or furniture first?
You should organize all of your belongings by size and weight, and load them up in order this way. Usually, you could begin with loading up the heavier boxes, appliances, and other items in your home that are quite heavy, and then disassemble the furniture to load up next for easier and safer transportation. Disassembly of the furniture will also save you a lot of room in the moving truck.
Do I need to pack everything in boxes when moving?
Well, there is no hard and fast rule saying you absolutely have to pack everything into boxes, but it sure does make things a lot easier. There's a reason why professional movers recommend having all of your stuff sorted and packed away into boxes or storage containers.
This is because it makes moving things so much simpler and faster, and you can label the boxes or containers so you know exactly where it belongs the moment you pick it up, without even having to examine the contents of the box.
Should I unpack my drawers when moving?
For the safety of your things, you should definitely go ahead and make sure your drawers are devoid of any personal belongings when you move them. There is a good reason professional movers won't move drawers with personal belongings still in them, and that's because these things could be thrown around and damaged during your move.
Pack it Up With Confidence
Now that you know a little bit about the best way to pack up and load your moving truck, you're ready to get started! Find the right size truck for your move and start utilizing these safe packing tips to have your moving truck efficiently and safely packed up with all of your belongings. Once this task is completed, all that's left for you to do is put your feet on the gas and point your tires towards your new city.