How To Pack Large Wall Art In Boxes
Many of us put a lot of importance on the décor we have in our homes. We focus on how it looks and we want to be sure that it's constantly in pristine condition, no matter what happens. But, when it's time to move, how can you be sure that you can move it without damage?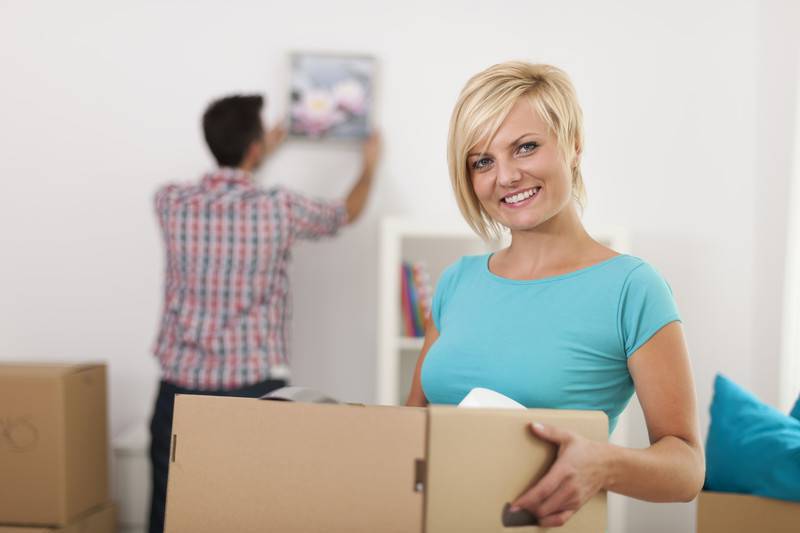 Many of us put a lot of importance on the décor we have in our homes. We focus on how it looks and we want to be sure that it's constantly in pristine condition, no matter what happens. But, when it's time to move, how can you be sure that you can move it without damage?
Before you just buy boxes from Home Depot indiscriminately, it may be in your best interest to go ahead and start searching for exactly how you may want to do things. If you have a large piece of wall art, here are some tips you can use to make sure that it gets packed properly.
Find out Top 10 Places To Buy Moving Boxes and Supplies
Do You Have the Original Box?
Sometimes, your best bet is to go ahead and get the original box that the art came in. If it's a newer piece of art that you've added to your home in the past couple of years, you may have thought to keep the box in case you sold it or moved it to a new place.
Obviously, if it's an older piece or a family heirloom, you may find it difficult to find the original box. That's alright – there are other options that you can consider when looking for the right box.
Know the Dimensions
What are the dimensions of your piece of art? You don't want to guess at this – it's best to take some time to actually measure everything out with a tape measure. This will allow you to get all of the dimensions, and then you can take those numbers with you as you go searching for some sort of box that is going to fit the item properly.
Much of the time, you can talk to companies that make boxes or movers that provide them and let them know what it is that you're packing up. They can give you an idea if there's a box available for what you need, or if you'd be better off creating it.
Find Appropriate Packing Material
If the artwork has no frame, then you want to purchase glassine paper, which can help to protect the edges around the entire piece of art. It's typically available in craft stores or shipping stores.
If it's in a frame, then you want to wrap the artwork completely in bubble wrap – old-style bubble wrap is more effective at protecting something as fragile as art. Then, you want to put packing foam around the outside. Foam boards come in all sorts of sizes and work fairly well for this purpose. It'll keep the art secure and prevent it from bumping during transit.
Is the artwork more like a sculpture? Bubble wrap works well for that too, but be sure that you keep your eyes out for foam pieces that will help to fill up the extra space around the item as it sits in the box. Packing peanuts, blankets, and clothing may also work well for this purpose.
Either way, you want to be sure that you reduce motion as best as you can, and that you do put as much packing material in there as possible so that you reduce the chance of damage.
Pack it Carefully and Label it Properly
Now that you've got everything in order, it's time for you to start actually packing the item. Pack it up carefully – be sure that you have some help if it's a heavy piece of art. Try to utilize gloves or something similar so that your nails don't inadvertently scratch the surface of the painting as you try to take care of things.
Then, you want to be sure that you label it. The most important information you need to write on the box includes what piece of art that it is (a short description works), what type of art it is (sculpture vs. painting, etc.), and what room that you'd like it to go into when the movers are unloading your items.
Let Your Movers Know
You don't want to surprise your movers with the fact that you have a couple of really large, fragile items that you're going to need to move into the truck. Be sure that you point those items out to them if they do an at-home quote, or let them know about how many of those items that you may have if you're looking at an online quote.
Frequently Asked Questions
When should you pack your décor?
Décor is not absolutely essential to your home, and these items are often some of the strangest shaped and bulkiest items in your home. So, your best option is to take some time early on in your packing process in order to ensure that you have it all packed up and out of the way. Then, you can focus on things that will fit more easily.
What is crating and is it a good idea?
Crating is a method that some local moving companies utilize in order to safely pack large, fragile items while also ensuring that they are going to be able to move them effectively. In short, they actually build a wooden box around the item so that it can be safely moved and so there is no concern that something else will run into it during the move.
Do movers charge extra for moving fragile items?
It depends on the company. When they give you a quote, be sure that you ask them about the items you're concerned with and they'll include any extras in that quote. If you're super concerned, you can ask them ahead of time to see what rates you may be able to expect when they add those items into your quote.
Packing Your Art the Right Way
As you may expect, there are a lot of details that you need to think about as you explore what it is that is available to accomplish. If you take some time and really look at your options, you'll find it that much simpler to ensure that your move goes smoothly and that you can keep your art in top condition during the move.