How To Choose The Right Moving Boxes To Pack Kids Toys
Moving kids' toys can be a real hassle. We all know just how much kids love their toys, and how much family members and friends love to give them toys that they can enjoy. But, when it comes time to get ready to pack them up for a move, it isn't always an easy thing to sort out.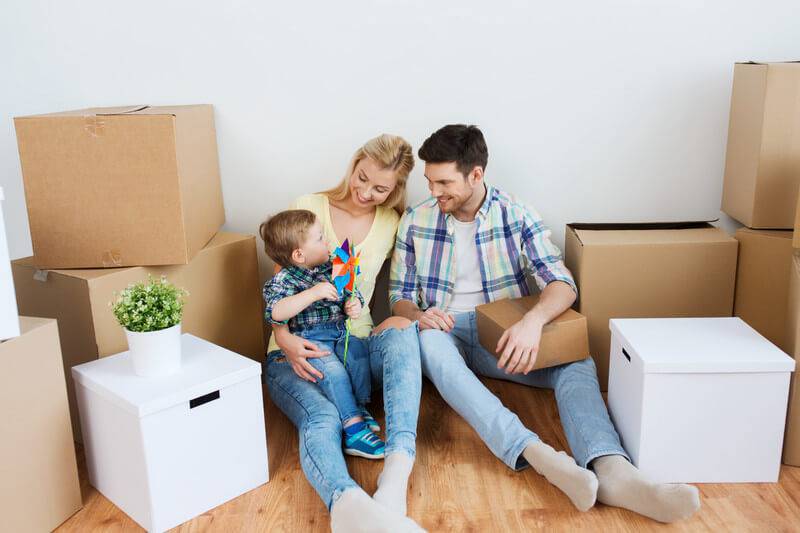 Moving kids' toys can be a real hassle. We all know just how much kids love their toys, and how much family members and friends love to give them toys that they can enjoy. But, when it comes time to get ready to pack them up for a move, it isn't always an easy thing to sort out.
So, how do you find moving boxes that are going to work for this purpose? How do you make sure that you do things in a manner that is fair for your child and makes them feel valued and cared for? And how can you be sure to do things right? Here's a quick guide to help with all of those questions and more.
Here the Top 10 Places To Buy Moving Boxes and Supplies
See What Your Kids Still Play With and What They Don't
Packing is definitely the time where you want to go ahead and take a look at what your kids are playing with and what they seem to be ignoring. If they've seemed to outgrow some of the things that they once loved, then it may be time to have a chat with them about what there is to keep and what is going to be sold or given away.
In some cases, they may have just forgotten that it existed, or misplaced where it went. In other cases, they may try to insist that it's theirs and they can do whatever they want with it. Be sure that you are willing to talk it out if it's something that you know they don't use. Your child will be more likely to listen and communicate with you if you make it a conversation instead of a demand.
Consider Donating or Selling in a Moving Sale
Once you figure out what is going to be able to go, you can talk to your kids about the other options that they have. They can donate their toys to whatever organization that they wish – there are all sorts of them out there that take kids' toys and give them away to children in need.
Or, if you're having some sort of moving sale (garage sale, yard sale), then you can let your kids sell them in that. If you want, you can even allow them to keep some of the money that their toys sell for. It'll take a little work on your part to ensure that you split things properly, but it can help teach your kids a little about money at the same time.
Look Around to See if You Have Any Original Boxes
If you've got any toys within the past few years, it's likely that you've actually kept a few of the boxes around in case you were to sell them or get rid of them for any other reason. In those cases, those boxes are going to work really well for actually packing them back up.
Now, it's not likely you kept whatever it was packed with on the inside of the box – and that's perfectly fine! In those cases, you may be able to utilize the extra space so that you can pack up stuffed animals or whatever else that you may want to put in there.
Original boxes also offer another benefit – they make it a lot easier to label things. If you use the original box, you have something on the outside that makes it easy for you to know what's in there in the first place.
If you don't have the original boxes, then be sure that you look into the dimensions of toys that need to be packed. Consider using laundry bags for stuffed animals and utilize storage you already have for your children's toys as packing boxes.
What To Do With Toys That Are Too Big to Pack?
Say that your little one has one of those cars that they can ride on or a scooter that they use fairly regularly. Maybe you got them that massive Costco teddy bear that comes out every year around Christmas time. In any instance, the item just isn't going to fit in an ordinary box.
You have a few choices with what you can do with these. You can load them up in the back of the truck, no issue, and make sure that they have a moving blanket on them. You can use a separate vehicle and put it in the trunk, or you can try to find a box or bin that will work well for it.
What Packing Techniques to use for Kids' Toys?
To be able to pack all your items in time without causing stress to yourself and making huge moving mistakes, including not breaking down emotionally and continuously unpacking and repacking of the same belongings as your kids suddenly want to play with a certain toy he/she hasn't seen for months, for instance, you need to make an efficient toy-packing plan.
Make use of the packing plan:
Be subtle: Create a mental list of the toys your kids like to play with (watch them playing with toys for some weeks and keep note of the playthings they use the most) and ensure those actual belongings remain out of the boxes until the last moment. Begin to pack the toys your kids don't seem to play with and will likely not miss.
Involve the kids: If your kids are old enough to know that you are moving, give them better and detailed explanations (assure them that they will still see the toys again, that they will soon be able to play with the toys once you arrive into your new space, and so on) and allow them to help you with packing (use packing paper or bubble wrap to wrap the toys, organize them in boxes, mark and decorate the moving boxes the way they prefer, and so on).
It is also an ideal option to encourage your children to think about their new room – where they would like their things placed, how they plan to decorate it, and so on. This will improve the positive parts of your move;
Set clear limits: Make your children pick a set of toys they wish to keep out for the next few weeks to your move and let them know that all other things will be packed into the moving boxes and will only come out again after you reach your destination.
Ways to pack toys for moving with the relevant supplies
Get the right packing supplies for moving toys successfully
Take time to check toys to dispose of or donate
Use type, size, and fragility to pack toys
Create a separate toy care package of essential items
Clearly label all moving bins, boxes, and bags
Let's take a look at each of them.
Step 1: Get the right packing supplies for moving toys successfully
The number 1 step in moving toys successfully is to have the ideal materials. Take time to get ready and buy all essentials for a pain-free packing process. The types of toys present in your household likely vary a lot by the hobbies, age, and interests of your kids. Assess the entire quality of toys together with their shapes, sizes, and how they are built. This will guide you in picking the important packing materials for your next move.
Things you will need for this step include:
Small, medium, and large moving boxes
Packing tape for keeping boxes secure
Heavy newspaper for wrapping belongings and adding padding to moving boxes
Bubble or foam wrap for fragile items
Permanent markers and labels
Step 2: Take time to check toys to dispose of or donate
It is great how a lot of toys can gather over the years. Avoid moving toys anyhow by donating nicely used belongings your kids have outgrown. During sorting, you will discover broken toys and toys that have missing parts amidst playthings, so prepare a trash bag to dispose of broken toys. Bringing your kids in on this process is truly based on each kid. While there are kids that will feel empowered by assisting, others may be overwhelmed emotionally, so apply your judgment on the things that will work best for you and your household.
Things you will need for this step include:
Large moving box or bin to hold sorted items prepared for donation
Sturdy trash bags to hold broken toys to be disposed
Donation stickers to label moving boxes or bins to make sure items don't move with you
Step 3: Pack toys by size, type, and fragility
Now that you have sorted all the toys and you have made the tough decisions on the toys to keep, donate or dispose of, you can now concentrate on efficiently moving toys. A lot of toys have odd shapes and sizes, so making an action plan on ways to pack toys for your move is important. Keep similar toys grouped in the same place like board games, building blocks, toy trucks and cars, arts & crafts, as well as dress-up clothes.
Do no unnecessary box space by keeping stuffed animals in clear bags. Keep small-sized toys in Ziploc bags to prevent pieces from being lost when moving. Don't forget that moving boxes can be jostled and, sadly, sometimes dropped, so avoid skimping when wrapping up delicate belongings.
Things you will need for this step include:
Size-specific boxes such as medium-sized moving boxes for games and books that can be stacked
moving boxes of large size to hold outdoor toys and oversized belongings
moving boxes of small size to hold for dollhouse furniture and miniature action figures
Clear, zippered storage bags to hold soft belongings like stuffed animals
Bubble wrap or foam wrap to hold fragile breakables
Ziploc bags to keep track of small parts
Step 4: Create a separate toy care package of essential items
This is an enjoyable step for kids. While the majority of toys will be packed and loaded onto the moving vehicle, some toys should not enter the box. Based on the age of your child, have them pick some essential toys (or pick them yourself). Make a toy care package with the use of a backpack or suitcase of a small size. For instance, keep your child's favorite stuffed animals in their special toy carrier. Consider the toys that are not replaceable and, you can keep them with you on your move.
Things you will need for this step include:
Designated backpack for every child to keep their special toys
An age-perfected children's book about relocation day and bidding friends farewell
A notebook that contains a list of the toys that have been packed as well as the ones the children bring with them
Step 5: Clearly label all bins, boxes, and bags
Immediately you have secured all moving boxes, bags, and bins, apply unique labeling to simplify the process. Avoid the setbacks of packed toys being placed in the kitchen or bedroom by completely labeling the boxes with 'toy'. Improve the process by listing out the contents too. This will make sure you are not assuming the toy box that contains the board games and the one that is transporting art supplies. While transporting toys by making use of labels is indeed a time taking early phase of packing, it will greatly save you the stress of checking through moving boxes at your new home.
Things you will need for this step include:
Several Sharpiepermanent/water-resistant ink pens
Color-coded pre-printed relocation box labels for each room
Rolls of fragile (handle safely) moving tape
Some roll of "This Side Up" stickers
What is the Best Ways to pack all Types of Toys for Moving?
How to Pack Soft Toys
Stuffed animals, as well as other soft toys, can be easily packed because they are unbreakable and will possibly survive the move without damage. However, when you are packing them in moving boxes, ensure stuffed toys are highly protected against water, insect infestation, heat damage, or dust. It is a better idea to keep them in big plastic bags – they will ensure your toys are clean and dry all through transit.
How to pack Action Figures, Dolls, Models, and Other Related Toys
For more protection, we recommend that you wrap each doll, toy vehicle, or action figure model in bubble wrap or packing paper before you put it inside a sturdy moving box;
How to pack Large Toys
The best place to pack jigsaw puzzles, board games as well as other playsets are in the boxes they originally came in or strong ones of the same sizes. Disassemble all sets, kits, or puzzles, keep the pieces in a storage container that can be sealed, and keep the bag in the right box. Be careful because the whole set can be damaged even if any little piece goes missing.
How to pack Crafts Supplies
Seal all paints, inks, crayons, glue, colored pencils, play dough, and other art materials to prevent spilling. Ensure all craft tools (various sticks, needles, scissors, and so on) are secured in the right containers and small pieces like beads and glitter are protected in sealable bags.
How to pack Books
Children's books often come in large sizes and usually come with movable or 3-dimensional elements. Therefore, they should be flatly packed and should not be strongly pressed against each to prevent damage.
How to pack Delicate Toys
Radio-controlled models, battery-operated toys, as well as other sensitive or fragile toys, are indeed vulnerable to dampness and breakage, so they need to be wrapped carefully in bubble wrap and well arranged, padded moving boxes. Remember to label the boxes 'handle with care' or 'delicate' on every.
How to pack Very Costly Toys
Gadgets of high technology (like game consoles), as well as other costly play items, should be wrapped safely and protect stationary while on the move. You may want to buy additional insurance for them.
How to pack Collector Goods
Pack porcelain doll collections, action figures, and other highly valuable toys with the best care and put in all strength to assure their safety (make use of foam sheets, wooden crates, bubble wrap, packing peanuts, and other specialized packing supplies). Pack each box moderately, be careful so you don't damage any original packaging (this will reduce the value of a vintage item), and clearly label the boxes 'carefully handle', so that the movers are aware that additional caution is needed. Additional insurance is crucial. 
Frequently Asked Questions
Should I really do a moving sale before I move out?
That's completely up to you, but a lot of people decide to do one for a few reasons. For one, because it gives them an opportunity to get rid of items without ever leaving their house. Also because a sale provides them with the opportunity to make a little bit of cash to use for the move. It's worth the effort if you have space, honestly.
How can I help my kids to be generous with their toys?
Talking with your kids about generosity and looking through their toys with them can be really helpful as you try to determine what they want to keep and what they want to give away or sell. Teaching them the importance of generosity is always a good lesson.
What about toys with sentimental value?
If there are toys with sentimental value – for example, a toy that was given to them by a family member that is now deceased – there are always options. Even if they are not played with anymore, you can always put them in a display case or do something else with them. Don't just get rid of toys for the sake of "saving space" if there's something special about a toy.
Start Loading Up The Toys!
There are a lot of considerations to be made when you start exploring toys and what is involved in packing them properly. If you start the process early, you can ensure that packing their toys will be easier and less stressful for everyone that is involved in the packing process.