How to Search for Apartments for Rent in a New City
Hunting for a new house to rent when you move or planning to move to a new city can be a tedious task. It can even be more difficult if your current location is several miles away from the city you wish to relocate to.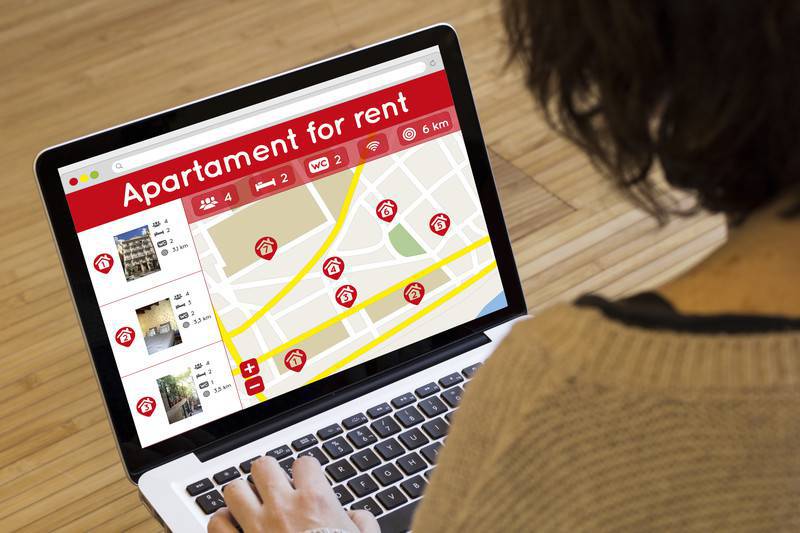 Hunting for a new house to rent when you move or planning to move to a new city can be a tedious task. It can even be more difficult if your current location is several miles away from the city you wish to relocate to. However, the job is made easier by the internet as you can search online to have a good idea of the house if it meets your desired standards and you can make necessary contacts to ensure that you get the best deals for your new home.
Planning to rent an apartment out of state or cross country requires taking your time and being diligent not to rush things over. There are several factors that you need to consider when getting a new apartment; you have to make sure the neighborhood is suitable for both you and your family and the area is easily accessible, you might also want to consider how much it will cost to hire movers to help you relocate to your new home.
Below are some of the helpful tips that will help you to get the best deals when you go hunting for a house to rent;
Start searching as early as possible
Commencing your search for a new home as early as you can help you to manage pressure as you know you are not in a hurry. If your reason to relocate is not as a result of an emergency occurrence, then make sure you commence your search for a new home at least three months before the day you plan to move. Starting your search as early as you can enable you to have enough time to carefully review the neighborhood, explore the local scene, and you can figure out the average rental prices for the kind of apartment you wish to rent. One question you should ask yourself is "how much does it cost to hire movers to help you relocate to your new home?".
If you start your search early enough, your agent or realtor will be unable to take advantage of you, this is because you won't be under undue pressure to negotiate and close the deal. If you are running late to get an apartment on the other hand, you might not have time to negotiate the rent and you will be under pressure to close the deal as fast as possible. Hence, starting your search for a new home will go a long way in reducing the amount you will pay for rent.
Decide on your preferred
When you decide to move to a new neighborhood, one of the first things to do is to decide what type of neighborhood you wish to move to, this will help you narrow down your options. You might want to consider the ease of commuting to your place of work, or areas where you already have friends living in read through blogs, ask questions, and also read some neighborhood reviews. Other factors that may influence your choice of neighborhood include safety, average rental prices, ease to access grocery stores, and ease of transiting. You can contact your real estate agent with your priority list and they take the stress of searching for you by getting you a location that meets your requirements.
Have a wishlist
Make a list of what you want in your new neighborhoods. Split your list into two; "must-haves" (such as dryer, pet-friendly rental terms, and an in-unit washer) and "desires" (like private entrances and balconies). As you search for your ideal home tick out what each apartment you are looking to rent has and does not have on your list. This way you will be able to select an apartment that meets most of the requirements on your list.
Get a reliable agent
If you do not have the time to go searching for a new home by yourself, then you can entrust the task to the hands of a reliable estate agent. You can find reputable estate agents with consistent listings in the neighborhoods you wish to move to because they will have a good idea of the area and can easily find you the best apartment in your preferred location. They can provide you with accurate information regarding neighborhood amenities, pricing, and commute times. Ensure that the real estate agent you wish to work with is open to working for a client who might not be physically available due to their tight schedules.
Have all required documents handy
Once you have engaged the services of a real estate agent, you need to ask what information your landlord will require from you. Make sure you provide all the required documents to your agent as fast as possible to avoid any delay once they find a suitable apartment for you. Documents required may include bank statements, pay stubs, and credit checks among others.
Be realistic about your apartment requirements
This is most important if you are not physically available to check out the apartment. As a result of this, you need to be flexible and able to trust the judgment of your real estate agent. You have to understand that the search will probably have one issue or the other and as a result of this, you need to be patient with your agent to get you what is most suitable for you.
Consider a visit
Try as much as possible to make time out of your busy schedule to visit your prospective home. Make sure you inform your agent or realtor of your visit ahead of time, so they can make arrangements to take you to as many apartments as possible. Seize this opportunity to also drive around the neighborhood, and you can talk to a few locals about what they think about the area. They can even give you an ideal estimate of what the rents in the area should go for and this can serve as a guide in helping you negotiate the rent for your new apartment.
You can do enough research for a new home you wish to live in the next year or more, it is definitely going to worth your time and effort.
Hiring movers
You must ensure that you hire the services of not just any movers but responsible and reliable movers. If you hire the wrong mover, then you might not have the best moving experience that you envisage. Things can get messy if you fail to get it right from your choice of mover and this is why you need to do your due diligence to read reviews and what people have to say about a moving company before you engage their services. The success of your move is dependent on the expertise and efficiency of your moving company.
You can invite your prospective mover to your home for an in-house inspection. Request for quotes from more than one local moving company and compare the quotes to decide the one that best suits your budget and would get the job done the best way possible.
In conclusion
Make sure you take your time to search for a home that will best suit the lifestyle of you and your family so that you can enjoy your stay in your new neighborhood. You don't want to move into a new city and in few months you are wishing you had not moved there and then you will have to start going through the rigors of searching for a new home. This can be frustrating, time-consuming, and expensive as you will be incurring more in expenses. To avoid this type of scenario, make sure you take your time, do not rush things over so that you can get the best place you can call home for years to come.