How to Ship Furniture Across Country
There are several ways in which you can ship or transport furniture either across country or across the state. Whether you are moving, gifting furniture to friends and family members or settling an estate, your preferred means of transporting the furniture will depend on a few variables that apply to your situation and your budget.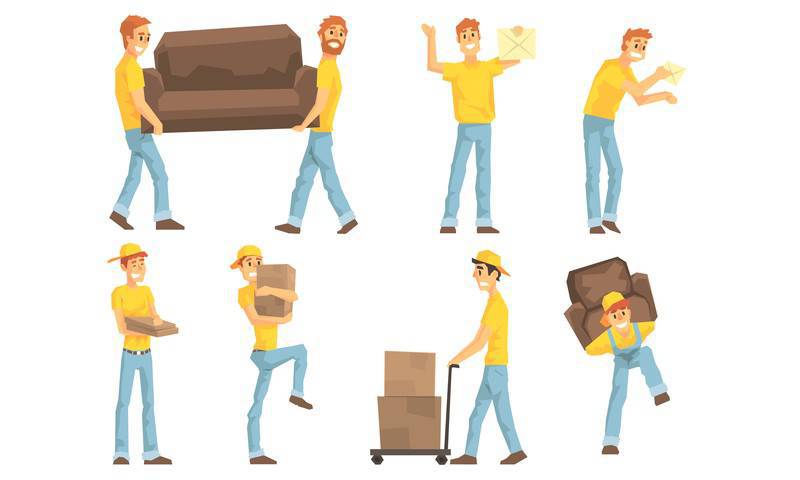 There are several ways in which you can ship or transport furniture either across the country or across the state. Whether you are moving, gifting furniture to friends and family members, or settling an estate, your preferred means of transporting the furniture will depend on a few variables that apply to your situation and your budget.
It can seem like an ordeal or a difficult task to transport furniture across the country but it is not as difficult as you think when it is handled by a professional transportation or shipping company that has the expertise and experience to get the job done. This is why it is important to hire the services of the best cross country moving companies around, affordability should not be your first priority here when you are moving or shipping cross country. Your major priority should be the competence, experience, and capacity of the cross-country moving company.
Factors that affect your medium of transportation
The size of your home, its weight, value, and distance of shipment are some of the major factors you should consider in deciding which medium of transportation will be most preferable in transporting your furniture cross country. We will take a look at how these factors can affect your furniture as you transport them from one point to another.
There are some furniture types that may not be suitable for shipping. Large items such as dining room furniture or couches can be difficult to move without professional movers, and they are not easily shipped using air freight. 
Heavy boxes and furniture might be difficult to move without the appropriate equipment, and because of this, they might not meet strict requirements for a plane, bus, or train transport (railway).
The value of the furniture you want to transport will also come to play in deciding whether it will be worth the cost of transporting it cross-country. If it does, then you might want to go ahead. However, when you are transporting those designer pieces or heirloom furniture, you are sure they are worth the cost required to transport them from one country to another.
A distance of your shipment
The longer the distance you are moving, the more the cost of shipping.
However, a quick tip to cut costs is that if you are shipping your furniture because you are moving, you can get rid of items you don't need any more to cut costs. You can sell these items, donate them to charities, or give them out to family and friends.
It must be noted that as far as moving or transporting your furniture cross country is concerned, your top priority when you are hiring a cross country mover must not be 'how cheap?'. If you want to save money on your long-distance shipment, you have to do research to find out ways in which you can get more affordable shipping options based on your unique moving needs. 
Before you ship your furniture
There are a few things that need to be done when planning to transport furniture cross country. Below are a few of the things that need to be done;
Make sure that the people who are receiving the furniture are aware that it is coming and they also know the day that it is coming. It is a good thing to want to surprise your friends or family with a gift of a nice chair, table, or hutch but limiting these surprises can be a clog in the wheel of making things work well. Hence, it will be good to avoid trying to give surprises so that your shipping company can find the job easier. Make sure there is an agreement between both ends from where the furniture is coming and where it will be received that furniture is on the way. This will enable the recipient to also be prepared and make all necessary arrangements to receive the furniture. Communication between the sender and the receiver or recipient is important as it will help your mover easily get the job done without any hiccups.
Make sure that the furniture will fit into the space that has been reserved for it on arrival. Measure to fit the space where the furniture will be installed when it gets to your preferred destination. Your visual perception might not be as accurate as you think. Hence, it is important that your recipient already has the dimensions of the pieces and the location it will be installed.
Clean the furniture before it is moved. So that you don't have your items in the furniture that is to be shipped. You don't want to transport your furniture only to discover that you transported it with your prized wristwatch, cufflinks, perfume, or important document among others.
Have a clear path that your furniture will pass through from where it is located and to the exit of the house and to where it will be loaded into the truck. This will help to prevent any form of damage to your furniture as it is being moved. The same thing applies to when the furniture arrives at the other end, there should be a clear path from where the truck will be unloaded and to the entrance of the house and to where it will be located in your new location.
If you are shipping furniture to a building or apartment, ensure that you notify the facilities management ahead of time, and also get permission. You don't want to have your furniture get to your preferred destination and it couldn't be offloaded because you have not gotten the required permission to have it delivered and installed. Hence, to avoid this kind of scenario, make sure you get in touch will the facilities management of where it will be installed ahead of time to ensure all is properly set for them to receive the furniture. It can be an added stress to start making plans for where the furniture will be delivered just because it was not allowed to be delivered and installed where you want because you didn't obtain the needed permission ahead of time.
How to ship your furniture?
Thinking of shipping your furniture any time soon? If your answer is yes, then you can enjoy the tips that we have provided here to help you successfully ship your furniture.
Measure and weigh your furniture
You need to get the dimension of your furniture. You can get the exact dimension or size of the furniture from the manufacturer's specification sheet. However, if you don't have the manufacturer's specification sheet, then you have to do the measuring by yourself. If it is a loose piece, do your best to find out the length, height, and width of the piece. If it is in a crate or box, you should have the exact measurement handy. This will enable your carrier to give you a reasonable length.
Take photos
Taking a photo of your furniture before it is shipped will let you know if there is any damage to the furniture while it was being transported to your preferred destination. This is a safety precaution that can give you an idea of what the angles of the furniture look before you it was shipped. If you notice any disparity in what the furniture is looking on arrival, then you can file for damages or ask your movers what went wrong. Taking a picture of the furniture before you dismantle them will also help you to easily put them together when they arrive at your preferred destination. The photo you took before dismantling can serve as a guide to help you easily put them together.
Pack your furniture
Use thicker cardboards for reinforcement where necessary, and you can use a crate, or a double box when you are protecting a much heavier item like your furniture. Use bubble wraps or form to cover delicate areas that may easily get damaged. If you have any pieces of furniture in the box, get cushioning materials to surround them and fill the empty areas in the box for added safety. If your shipment weighs over 70 pounds, you can attach a heavy package caution sticker. Proper packaging of your furniture will go a long way in preserving your furniture while it is in transit to your preferred location.
Choose a cross country mover
Read reviews about cross-country movers that you can hire. Make sure the movers you pre-select are licensed and insured. If they are insured and licensed, then your confidence level that they can get the job done increases, and you can have less to worry about. Request quotes from more than one shipping company that meets your needs, compare the costs to make your final decision on which one you will hire. Hiring the best cross-country moving companies requires that you take your time and do your due diligence as the success of your relocation depends on them.
Communication
Once you have decided on the cross-country company you want to engage in, now is the time for effective communication. Make sure you liaise with them for the best possible way to get your furniture delivered to your preferred destination. Ask as many questions as possible and get all your doubts cleared. Open all lines of communication on your move day, so that your movers can reach you in case they run into any difficulty, traffic, or have other issues they run into as they may need your attention to get the issues resolved.
What's the cheapest way to ship furniture cross country?
The cheapest way that you can ship furniture across the country is to;
Sell some of the pieces that still have value.
Take along only items that you truly need or that you can't do without.
Compare quotes from more than one cross-country mover and hire the one that best fits into your budget and will meet your moving needs.
These three tips will help you get the best and most affordable deal to move your furniture across the country.
You should also understand the fact that your final moving price is much influenced by the total weight of your shipment, the distance to be covered, and other extra services as your type of move may demand. So you will be yourself a great favor by shipping only items that you need.
How to pack your furniture for shipping
The final tips on how to ship your furniture are based on how you can cheaply pack and protect your furniture to save moving cost. To save on your packing cost, you should pack and protect furniture that you can handle by yourself and leave the specialty items to the professional packers to handle. But make sure you pack small items that are easy to pack by yourself. That way you will have fewer items for professional packers to handle.
Partially disassemble your furniture
Another option or thing you can do to cut costs is to partially disassemble the furniture you are taking along with you. If you leave the entire furniture to your cross country furniture movers to disassemble, you will be incurring more costs. Get to work, get your toolbox and disassemble as many parts of the furniture that you can handle. You can refer to the manual to get an idea of how you can disassemble the furniture parts.
Whether you are moving patio furniture, dining and kitchen furniture, living room furniture, or bedroom furniture, you have nothing to worry about as long as you have done your due diligence in hiring a cross-country mover that is competent, licensed, and insured. With the right company, your furniture will be delivered without any hassle, so make sure you ask questions, read reviews, and check online for testimonials about the cross-country movers before you sign the dotted lines with them.