The Simple Solution On How To Choose The Right Movers
Moving...just the thought of it can give you a headache, but, remember when the idea of starting over again, somewhere else, somewhere new offered you a sense of excitement? Let's get back to feeling like that!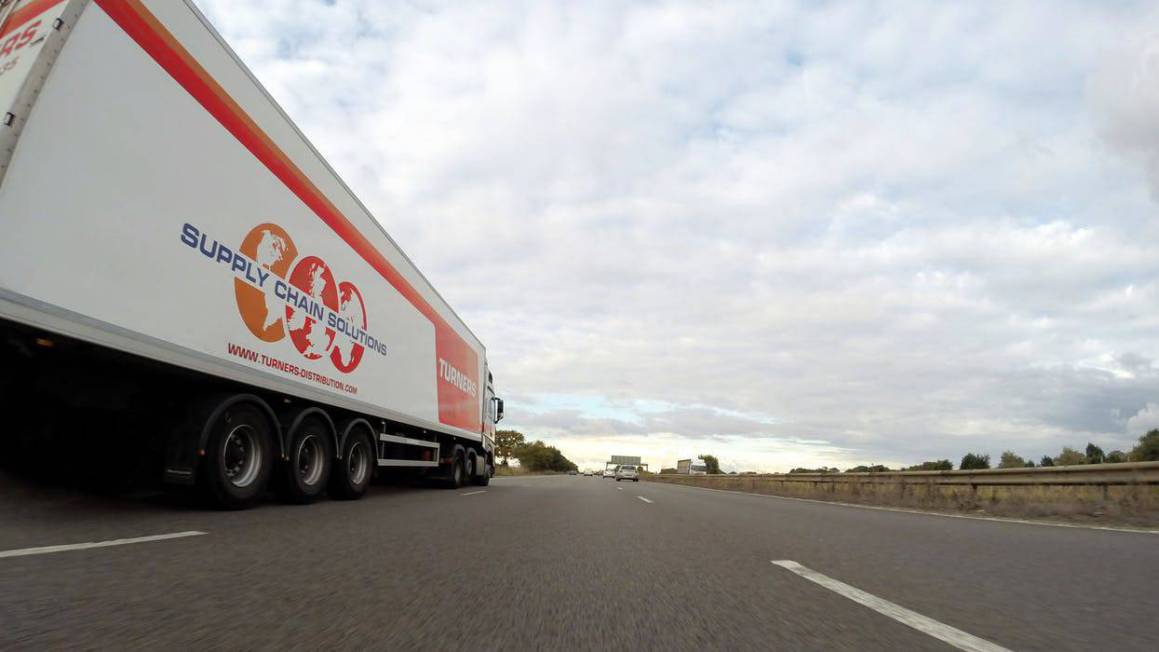 The simple solution to pick the right moving companies is to get recommendations, carry out in-depth screening, and not focusing on only moving costs.
A lot of people consider moving to be the most stressful and least fun adventure in one's life, especially the exact process of transporting all the inventories in your home from one point to another. Immediately you have decided to tackle it and then determine those vital details like where you will live, work, and where the children will attend school, selecting a moving company may just come to mind later.
But don't disregard this final detail; because while the right movers can make a seamless relocation, selecting the wrong one can make everything regarding your move miserable.
The process of finding a good moving company can seem overwhelming, but with a little research, you are good. By contacting multiple movers, you can save money (more than $1,000 sometimes) and prevent scams.
Here are 12 steps to guide you through the process.
1. Get Recommendations
Ask people closer to you (family, friends, and realtors). Check the phone book for movers that have locations closer to where you live. You will want to request an in-home estimate of the amount your move will cost. Don't trust any moving estimate from a mover who is yet to check each of your rooms.
Don't guess that a popular company is the best. Avoid estimates via websites that offer to 'get you a mover'. Locate the moving company yourself and stay away from the many scams linked with some of these websites. And avoid using household-belongings brokerage services that find a mover for you – the laws that moving companies must abide by don't apply to them.
2. Perform an Initial Screening
When you have some names of recommended moving companies, go online to run a fast background check (a more thorough check can come later). Call or visit BBB's website (bbb.org). you can also call or e-mail the American Moving and Storage Association to determine if a moving company belongs to the association, which implies that it is obligated to abide by the published tariffs of the organization as well as its arbitration program.
AMSA membership is not compulsory. As long as a mover performs well in every other way, you shouldn't rule it out because it is not a member. Make sure you check the consumer-advocacy websites (movingscam.com). All of these have a blacklist of companies (moving companies included) with consumer complaints history, including tips and general information concerning the moving industry. You can also use the company name to search at Rip-off Report (ripoffreport.com).
3. Ask the Things you should know
You should have a list of the last three or four moving companies to invite for an in-person estimate. Before you hire a professional packer, you apparently would like to figure out their services, experience, as well as their area of specialization, so don't hold back and ask away. Any professional local moving company that is ready to provide you honest moving services would never be against you asking them questions. Compile a list of essential questions for the movers to answer and only make the final call when you are satisfied.
4. Moving Inventory
A reputable mover will take a record of all your goods and calculate the bulk and weight of your shipment either physically or via a video survey. The moving estimator needs to be thorough and check the entire storage areas like drawers, cupboards, bookcases, and garages. A large part of the moving company's price is dependent on the weight of your shipment and the space your items consume in the moving truck. Make sure you have clarity on this estimate and that it is as accurate as it can be.
5. Request for an In-Person Estimate of at least 3 or 4 Movers
If you are leaving your state to live in another, ask if your mover will provide you a written binding estimate or, better still, a binding not-to-exceed moving estimate. The two types of moving estimates put a certainty tag on the amount you will pay for your relocation. While non-binding moving estimates are legal (when obtaining for free), the United States Department of Transportation moving guide sure warns that 'you should expect to pay more final cost than the estimate.'
And while out-of-state moving companies are allowed to charge you for binding moving estimates, most will give them out at no cost. Estimates for out-of-state moves will be dependent on the weight of the shipments you are moving as well as the distance of the new address.
For moves inside the state, rules regarding moving estimates differ: there are states (such as California) that ask that moving companies provide a written and signed binding estimate; others (such as Illinois) don't allow them. Either way, moving estimates for these moving companies are based on the number of times the move will take to complete. 
6. Do a Thorough Walk-Through
You should disregard an estimator who quickly walks through your home without checking what you will be moving. A good move estimator will ask questions as regards the items you plan to move from your current home to your destination home. So, make sure you are ready to point out the items you don't plan to transport on the truck – the belongings you plan to donate to charity, give away, sell in a garage sale, or leave behind for incoming owners.
7. Compare Different Moving Estimates
Hiring the very first moving company you see would be very foolish, right? You have to dig into detailed research before selecting the perfect moving company for you. Gather moving estimates of a minimum of 3 different companies and make a comparison of their services to determine the best one for you. Figure out your type of moving company for convenient analysis.
8. Consider All Benefits and Setbacks Apart from Cost
Before you settle for a moving company, you first need to remember some things so that you can make the right decision. Create a list of features like interstate shipping, fragile items, larger family, and many others, and find out which service matches you the most. Even though the monetary comparison is very important, other parts must also be considered for the best decision-making.
9. Beware of Additional Fees
Do you reside in a multi-leveled home or are relocating to one at your new home? Moving to or from a 6th-floor apartment? If so, you will probably have to pay more for the movers having to climb stairs and elevators. Is your street so narrow that it won't fit a moving truck? Expect another extra charge for the transfer of your goods to a smaller moving vehicle for delivery. Ensure you ask your moving company about their extra moving fees that may apply to your moving case.
10. Rule out a Blank Moving Contract
Do not sign blank agreement paperwork. Get everything related to your move in writing. The moving company's estimate as well as any additional fees should be provided in writing, including your pick-up and delivery dates. Go through your contract and ensure all of your shipments are listed. If your laptop is not included on the inventory form you sign before the driver departs, it sure won't be in the moving box when he arrives. You can't file a claim for an item that doesn't show on the inventory list.
11. Don't Take the "Guaranteed" Quote
There are three various types of moving contracts:
A non-binding estimate indicated in your moving agreement implies that the company cannot ask for payment above 10% of the original moving estimate. You must pay overages within a month of delivery.
A non-binding to exceed estimate indicated on your contract make certain that you will not be paying for any overages to the initial moving estimate. The moving estimate is the highest you will be asked to pay for any services performed
A binding estimate on your agreement is supposed to be a 'guaranteed' moving price and all additional services. If you ask for extra services (like unpacking), any additional fees must be paid within one month of delivery.
Don't pay a Huge Deposit
Reputable moving companies won't ask for cash or a huge deposit before they move you. Payment should only be made upon delivery. If you pay in advance, you don't have control (none at all) over when you will receive your shipments again. However, when you pay, do so with a credit card to easily protect you from possible fraud.
12. Now you can pick a Moving Company
You should be confident enough about any mover you've subjected to the screening above. Verify details like the date of your move and ensure you receive a signed order for service as well as a bill of lading.
How Much Do Movers Cost?
Professional moving companies charge based on many conditions. A long-distance move costs between $2,000 and $5,000 on average. You can prepare between $80 and $100 per hour for local moving labor costs. Costs of international moving are around $1,000 to $10,000 or more. Together with moving distance, price estimates are based on many factors like:      
The weight of your items
size of your house or apartment
The amount of cash you tip your movers
The amount you pay your moving company is not the only cost you will need to focus on. Full-service moving companies provide moving boxes and other packing supplies, but labor-only movers don't. Remember to add the cost if you plan to handle your packing. These supplies can cost money, so we suggest you make a moving budget in advance and determining the supplies you can gather at no cost from friends, family, or businesses that may be willing to release their recycled boxes. You should also get quotes from many companies to ensure you know you are getting a better rate.
Calculate your moving cost by using our moving cost calculator.
FAQ
What is tagged as a long-distance move?
Most moving companies in the United States consider a move that goes beyond a certain number of miles (usually 100 to 400) a long distance. Most moves that need traveling to another state are taken as long-distance moves. If you plan to move but are not sure if it is long-distance, ask your moving company representative. How the moving company classifies your move, whether local or long distance, will probably determine how it determines your moving quote.
Can you hire a moving company to transport one item?
Yes, moving companies can be hired to transport just one item. Moving a large possessio0n like a piece of piano or furniture needs specialized moving services and more caution, especially when tight hallways and stairs are involved. Most moving companies can move fragile or large belongings at a cost. They also have the right materials to pack and haul large or delicate items safely.
Can movers be hired without a moving truck?
Yes, most moving companies offer services that don't involve using a moving truck; you might come across this service called labor-only moving. Labor-only movers often charge hourly. There are little cases where you might want to hire movers alone:
Packing help: If you are moving fragile or delicate goods that need special care, consider hiring an expert to pack your valuables properly
Loading and unloading help: Maybe packing was seamless, but loading and unloading can be stressful. You can hire movers per hour to assist you to load and unload your shipments.
What moving companies won't move?
Moving companies won't haul:
Perishable items
Hazardous materials
Plants
Pets
While the movers do take care of irreplaceable items, like vital documents or personal items that hold sentimental value, packing and keeping those with you might be the best to prevent them from getting lost or damaged. Based on your location, your moving company might have certain rules or guidelines to follow. Inform the company of any special belongings you need to haul to determine if its workers can transport them.
Can negotiation be tried with movers?
You can try to use a moving estimate from one or many movers to negotiate prices with other moving companies. Determine the median cost to move a home of your size and make a comparison of features offered by various movers. Be free to negotiate lower prices for extra fees and also ask about discounts or deals they have ongoing. Immediately you settle on a mover, obtain a written agreement that contains the entire costs.
Will a moving company hold my goods overnight?
Lots of moving companies offer storage options. If your dates of move out and in don't match or you got into an unexpected situation, ask your moving company about a storage solution. Most moving companies can either keep your belongings in the moving truck or send them to a storage facility.
Do I have to use moving insurance?
Buying full-valuation protection coverage for your move is not compulsory and not to be confused with hiring an insured moving company. Any moving company you hire should be registered, insured, and bonded. Extra moving insurance can be bought as extra to the regular provided your hired mover.
The insurance provided by your mover won't cover everything you own, so the major advantage of buying extra insurance is ensuring your highly valuable assets are well protected. We consider this so much important for interstate moves or those transporting significantly valuable belongings like antiques or art.
Are professional moving companies worth it?
This depends on what you prefer. A professional moving company offers a valuable moving service and can assist well in customizing and organizing your move, especially for interstate moves. Deciding to take care of a move yourself can surely save you money, but the dollar amount you save may take your time and energy. Professional movers can be a better choice even for smaller moves, which can still involve harsh labor.  
Conclusion
Which option among the two do you think that suits your needs – local or cross country movers? Still not sure? The answer is straightforward, if you are moving to another coast, then you need national movers, but if you are moving inside the state, then local movers is a perfect choice. Local moving companies are much preferred because they attend to your complaint and are more proficient in finding solutions to them as well. Smaller or local movers may even be cheaper, so make a good choice.