5 Things To Know Before Moving To New York
If you have committed to spending the next phase of your life in New York City, congratulations! It is one of the most exciting and cosmopolitan cities in the world.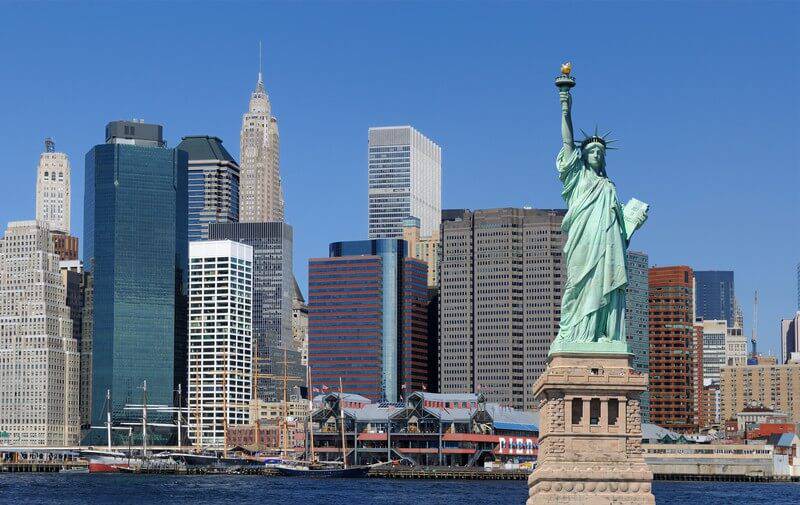 If you have committed to spending the next phase of your life in New York City, congratulations! It is one of the most exciting and cosmopolitan cities in the world.
It is true that moving to New York City can bring out mixed responses from family and friends. Some people may tell you that it is the best decision you have ever made, while others will worry about you getting lost in the sea of people that live in NYC.
If you are within a few months or weeks of moving to the city, it is time to start finding local moving companies. These moving service providers will help you get relocated affordably and without any hitches.
There is no doubt that NYC is both frustrating and enchanting, but it is all about making the best of the circumstances in front of you. By understanding some of the quirks of New York, you can make the adjustment from where you are moving to the Big Apple a seamless one.
Below are five things you should know before you move to New York City.
1. Be Prepared for a Lot of Noise
One of the warnings you may have gotten from family and friends about moving to NYC is that you are in for a noisy experience. You may think they are exaggerating, but it is one of the stereotypes of New York City that is very true.
The city tends to be very loud, especially if you live in Manhattan or even in some of the other neighborhoods. Those who find an apartment that is on a major street may have to deal with car traffic throughout the day and night, along with trucks later at night when the roads are less busy.
If you have spent most of your life living in quiet areas where you can hear something that happens several blocks away, you are in for a new experience. You may want to try finding videos of ambient city noise on your laptop or smartphone, and play those when you are about to go to sleep. It will help you adjust to noisy NYC.
Another helpful tip is to invest in some earplugs. They will help you drown out the noise of your roommates and the busy streets, so you can get some much-needed rest whenever you have the chance.
2. New York City Can Be Pricey
Everything in New York City will probably be more expensive than where you live currently unless you live in a major city such as Los Angeles, Boston or San Francisco. Those who are moving from smaller cities or towns will have to adjust to paying a lot more money for nearly everything.
Renting an apartment in NYC is a challenge, especially if you want to live alone. It is not uncommon to pay close to $1800 or $2000 for a studio in a nice neighborhood, while one-bedrooms are even more expensive.
One of the best ways to cut the costs of living expenses in NYC is to get roommates. If you know friends or family who live in the city, you may want to try and get a room with one of them. You could chip in on rent and utilities, helping them and ensuring you save a lot of money in your first year in the city.
Those who do not know anyone in NYC can use Craigslist or other websites to find accommodation with roommates. Be sure to meet people in person and sign contracts so you do not get yourself into any sketchy situations. But these sites offer a great way to meet new people and find affordable living arrangements.
Rent is not the only expensive part of living in NYC, as food prices are also a lot more than the national average. It helps if you have a car and can travel to a suburb of the city to shop at a bigger store, such as Costco. You will find great deals on bulk items there.
3. Learn to Love the Subway
If you are planning on bringing your car to New York City, do not be tempted to drive it every day. While you may think it will be like driving in any city, New York City is no ordinary city. Traffic is very congested, while parking is hard to find.
It is much better to find an affordable, permanent parking spot for your car and only use it when you are planning on taking longer trips. The rest of the time, you should be riding the subway and city buses.
One of the most charming parts about living in New York City is taking a subway ride during peak hours. Yes, it can get a little crowded. But you see people of all ages, ethnicities, backgrounds, careers and social status. It is the great equalizer in NYC, as almost everyone rides the subway to and from work.
4. Exercise Outside Rather Than Joining a Gym
Joining a gym can be expensive in New York City, even if you choose one with minimal features. It is much better if you embrace exercising outdoors. Central Park and some of the smaller parts in NYC offer a great opportunity to get exercise outdoors.
It can get very cold for a few weeks in the winter, but being outside to work out in NYC is fine most of the year. You can always layer up to exercise in the winter. A run through Central Park is a lot more fun than running on a treadmill, and it is free!
There are plenty of groups you can join for weekly workouts and other such adventures. It is part of the beauty of living in such a huge city, as you can easily find people who have similar interests and want to explore those interests.
Even everyday walking can help you burn calories. Rather than hopping on a bus to go from 82nd to 55th street, consider walking there. If you do not have to be there in a hurry, the walk will be a good workout, and you can explore some of the streets you may not have seen before.
5. Find Your Favorite Restaurants
New York City is truly the food capital of the world. You will find some of the most incredible food in the city, whether you are in Manhattan, Brooklyn, or Queens. Not only are the restaurants exquisite and worth the money, but street food and family-owned food spots are great too.
You can find some terrific bargains throughout the city. It is why you are encouraged to hunt for your favorite restaurants in your first few months in the city. Think about the food you enjoy the most, look at online reviews, and try out some of the places NYC locals rate the highest.
There is no shortage of great pizza in the city, and you can still find many shops that sell it for $1 a slice or a little more. You can even find some pies for around $10, so you can share them with your friends if you want.
While cooking is a good way to save money when you live in NYC, you owe it to yourself to get a great slice of pizza or a meal from your favorite restaurant at least once a week. It is the kind of treat that makes you feel right at home in the city.
Frequently Asked Questions
How can I save money on my move to New York City?
Starting the process early is one of the most effective ways to save money when you are moving to New York City. Whether you are moving from the East Coast area, or the West Coast or Mid-West, you should start looking for local moving companies early.
The quicker you hire a New York mover, the lower price you are likely to get on their relocation services. It is also helpful if you request a binding quote, as it means the movers cannot change the costs of the move at the last moment.
Will it be necessary to pay a broker's fee when I rent an apartment in NYC?
If you are planning on renting a unit by yourself, you may have to pay a broker's fee. It is an unfortunate aspect of renting in the city, as brokers rent out most units. But you can find apartments that are independently listed, while you will not have to pay a broker's fee if you are subletting a room in an apartment and living with roommates.
Are the 30-Day and 7-Day Unlimited Ride passes worthwhile in New York City?
If you are planning to use the subway or buses regularly, it is absolutely worthwhile to get the 30-Day Unlimited Ride pass. The 30-Day pass is currently priced at roughly $130, while a single ride is $2.75.
Taking two subway rides every day for a month would cost more than a 30-Day pass, which means it is the best way to get value for money when you use the subway frequently.
Get a Move On!
Yes, New York may be a bit more expensive than where you're living now, but there are few places that are more alive and exciting than the Big Apple. Seek out an experienced local mover that knows the ins and outs of moving to the city so you can worry less about the move and start enjoying NYC sooner.