Top 6 Advantages of Hiring Local Movers near You
The benefits of hiring local mover near me cannot be over-emphasized in making sure you dealing with a mover in your locality.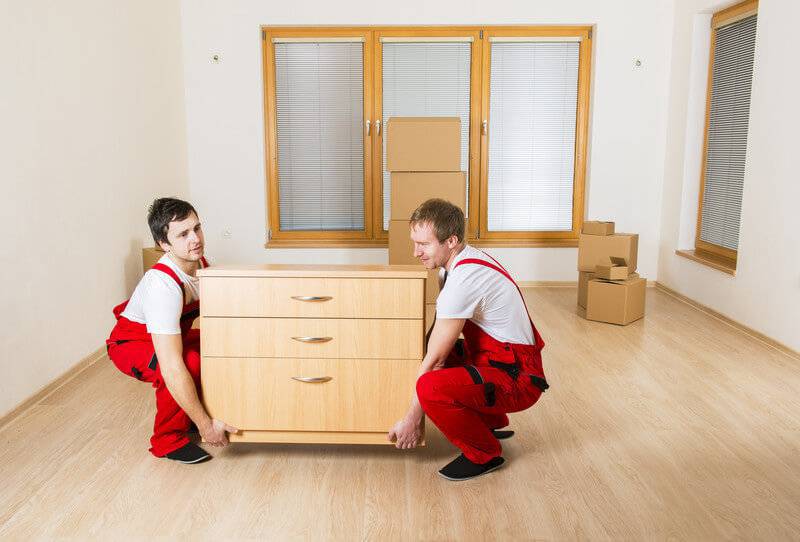 The benefits of hiring a local mover near me cannot be over-emphasized in making sure you dealing with a mover in your locality.
If you are getting ready for a residential move very soon, you will understand the arrangement and planning that is necessary for the moving process. Whether you are moving to start working on a new job or retiring to move closer to your family, or you are just downsizing your things, there are many positive reasons to move, but with that, moving is still a very stressful process.
You won't only have to consider the physical parts of the move, but also the logistics involved in packing and moving furniture, as well as to not forget to inform services like gas, water, and electricity that you are changing home.
You also have to importantly change your address with different organizations like a bank, find a new dentist or doctor, and so on.
Your moving day must be less stressful to the maximum and the one way to achieve that is to hire a good moving company in your city.
A group of movers that can unburden you on the move and partner with you to make the moving process run smoothly.
However, there are many companies to pick from and you are at the liberty of finding the best moving company for your need.
Many people will be confused on where to start their search for this trustworthy moving company and there are many benefits to start your search near you and selecting local moving companies closest to you.
Let's take a look at the advantages of hiring a local mover near you.
Cost
For a company to remain in business in a local area, it must offer a competitive price, not that it must be the cheapest, but competition from the list of services they offer.
House moves can be costly, you may discover that your furniture is too old and you have no choice but to purchase a brand new set, you also may want to purchase new carpets, coverings, and many things; the list is endless.
It is therefore sensible to save on every possible cost and ensure you obtain a highly competitive quote from a local moving company for your specific move.
A local moving company is also more committed to being straightforward with their pricing, so you will possibly not experience surprise costs which can sometimes be included even on your day of the move.
Tip: Before starting your research, first learn How Much Does It Cost to Hire Movers?
Local Knowledge
A local moving company will know everything about the area, the 1-way streets, the parking rules and they will be able to arrive at your doorstep smoothly and easily, without them bothering you with calls for directions.
They will also know the best climate for your specific move. For instance, if the weather in your location is very hot, the moving agents need to know that in advance so that they can be prepared for the excessive heat, or if your climate is wet, the movers will have to arrive at your home with more packing equipment to protect your furniture piece from the unfamiliar weather.
Ease of Contact
Schedules can be changed easily with a local mover who may have an office near your residence. You can easily get answers to questions and also confirm or modify schedules.
Reviews
You can easily get reviews and recommendations for a local mover. If you don't know of their reputation already, there definitely will be someone, maybe a friend, family, colleague, or neighbor who will know of their reputation, and in a small town, reputation is so much important and a local moving company often put in a lot of work to keep this up.
Online reviews can so much help you but the most accuracy is assured by word-of-mouth recommendations than putting your trust in what is written by someone you don't know.
Local Knowledge
Usually, a local moving company will allow flexibility and offer a perfect service to meet all demands. Each individual is different and some would like to get involved in their move and some would not want to lift a finger at all.
A local company will probably be able to allow both options and may also offer packing service, keeping your belongings safe in professionally built containers, all set for the move.
Don't forget to let your moving requirements out to your mover and talk about all the challenges the movers are likely to encounter with tight spaces, stairs, access, and so on. This is so much important so that the moving company can perform your move efficiently.
Visits to the Property
A local moving company can visit your home more than once to talk about your moving requirements and provide helpful advice for you. Visits are necessary so that the movers can assess the specific logistics for your move, find out what you are moving, and see if there is a need for them to come along with any special equipment or storage solution.
It enables them to inspect for access and not be made to encounter any surprises which may delay you on a moving day. Hiring a moving company is worth it. Self-moving is never an easy option, it could save you cost but you may find it difficult to get large stuff through the doorways, and when you watch professional movers do it, it may make you feel like you possibly can, too.
So if you are seeing this as an alternative for your moving, just make sure that you have a check and double-check over and over to be sure you want to do this. Getting stuck in the process would be very devastating. A well-known and reliable company will have insurance to cover the cost of any loss or damage to your things.
You should act on this if you have some particularly valuable items being moved by your moving company. Movers can get you small spaces and possess the relevant experience to pack up their moving trucks to prevent your goods from getting damaged in transit.
Conclusion
There are countless benefits of choosing a local moving company in your environment. Hopefully, you have seen some of them as discussed above. If you are planning a move soon, opting for local movers in your city is highly recommended! You can look for movers in your city here.